Hi and welcome to our Road Trip USA week on North Carolina!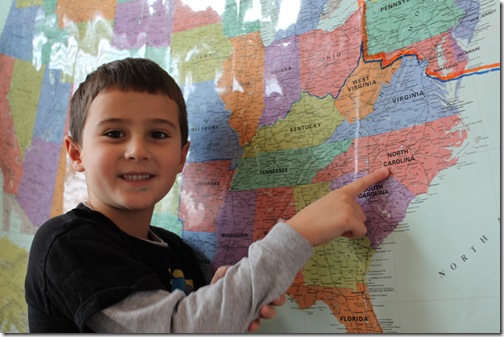 Here are some of the things we learned about this week:
Located North Carolina on our wall map
Read our National Geographic Atlas and located Raleigh, NC using the map coordinates.
Worked on our 50 States and Capitals song
U.S. Presidents: Andrew Jackson, James Polk, Andrew Johnson
Famous People: John Coltrane, Miles Davis and listened to some jazz!
The state flag of North Carolina
Bird: Northern Cardinal
Flower: American Dogwood
State Mammal: Eastern Squirrel
Berry: Strawberry, and also blueberry
Food: Krispy Kreme Doughnuts
Read: If You Lived at the Time of the Civil War by Kay Moore
And here is what I  managed to get pictures of:
Here is my white board. We use it for a quick review of our state facts, I usually cover it the first day, then again the next. Then we cover it up and review again a few times to drill the info.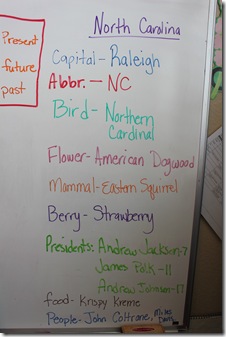 We curled up in the living room and read some more of If You Lived at the Time of the Civil War by Kay Moore. The Road Trip USA study is going through some of this series of books and so far I'm finding them really well written for younger kids.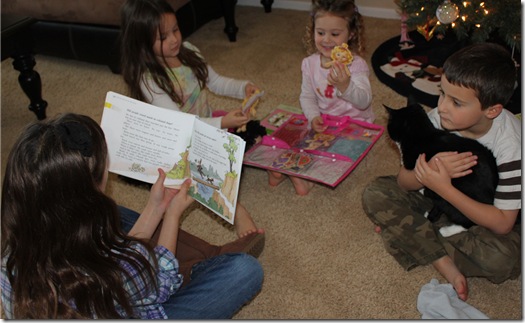 Of course our state worksheet is done each week. I usually let them color this while we're coving the state facts for the day. Does anyone know how to get a kid to stop holding their pencil like Strawberry Shortcake is below? I've tried everything and she just goes back to this hold. Ugh!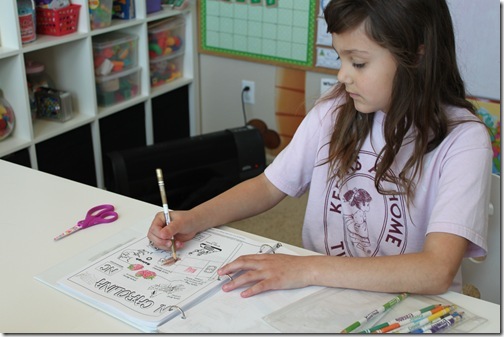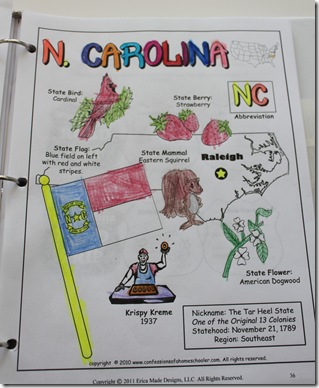 Of course we added our Cardinal and Squirrel to our animal wall. You can download the free United States Animal supplement here.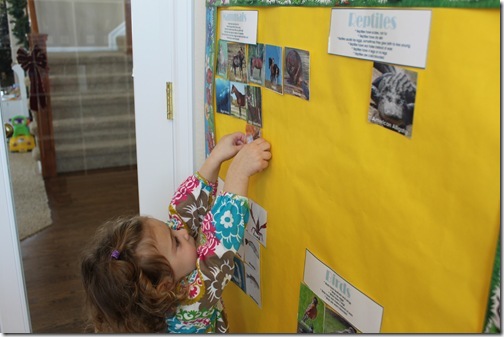 I'm not sure what it is, but the kids love using the map coordinates to find things on our states each week. And considering that Turbo is a guy I'm surprised he's willing to use a map at all! LOL! Just kidding honey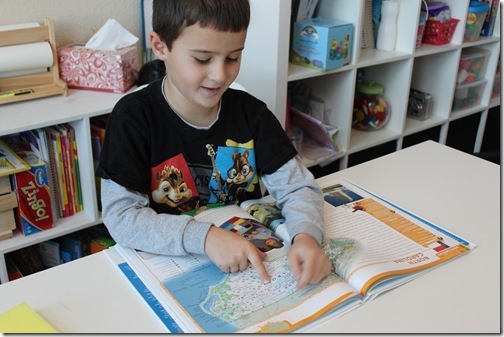 We also added NC to our state bulletin display. As you can see I'm running out of room quickly and will have to make some changes soon!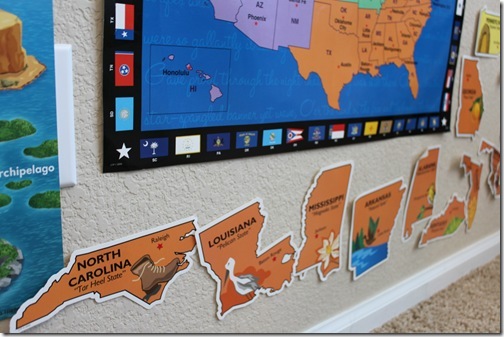 And the Teeny Tot got involved this week and insisted on adding North Carolina to our Trend USA Wall Poster.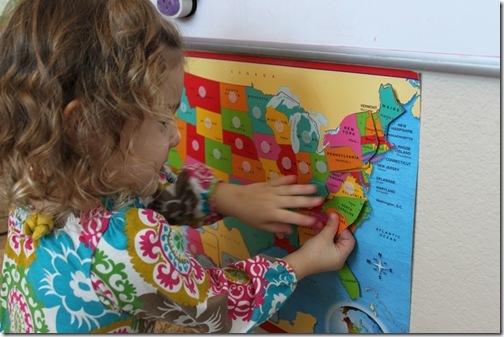 At the end of each week we made sure to add the North Carolina state flag to our Travel Journal. (The travel journal and flags are all included in  Road Trip USA.)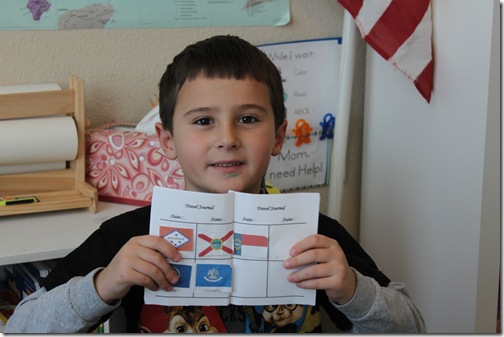 Since it was a review week, we played some games then added our Mississippi and N. Carolina mini-books to our southeast notebook page.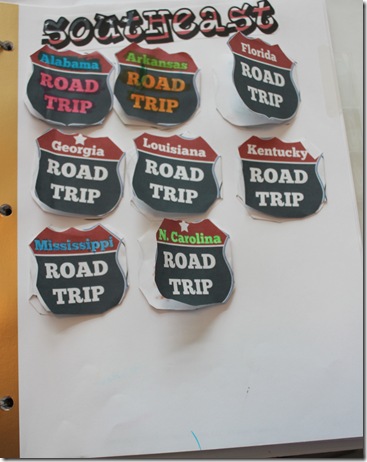 We finished off our week at the Krispy Kreme doughnut shop! The Krispy Kreme doughnut company was founded by Vernon Rudolf in Winston-Salem, NC in 1937. He sold his first doughnuts for 25 cents per dozen after borrowing the ingredients from a near-by grocer. Since then Krispy Kreme's have grown and are available in several U.S. states as well as internationally. Visit the Krispy Kreme website and see if there's one in your area!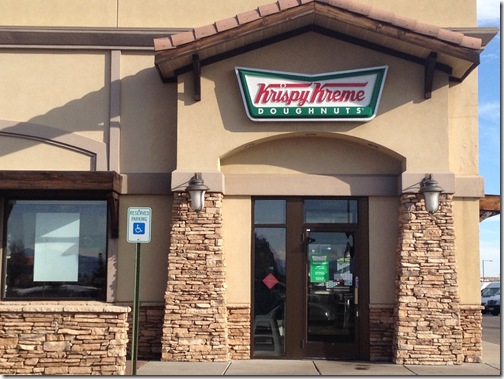 P.S. Some of my close friends will laugh at the fact that this was indeed my kids first time at Krispy Kreme, and for most of them this was their first doughnut ever! As you can see they were a hit, and the Teeny Tot and Tinker Bell ask for "Krispy Doughnuts" all the time now! If anyone has a "healthy" doughnut recipe I'm all ears…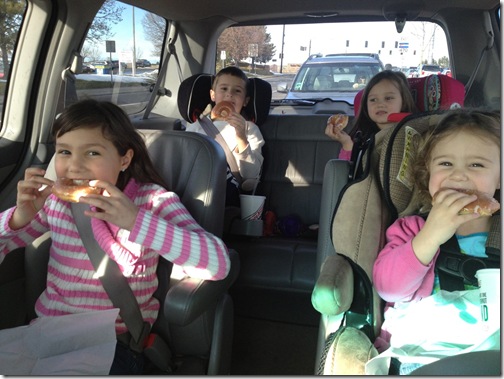 And that wraps up our North Carolina study! If you'd like to come along with us on our Road Trip USA journey, click the image below to learn more!