Hi and welcome to our Road Trip USA week on Virginia!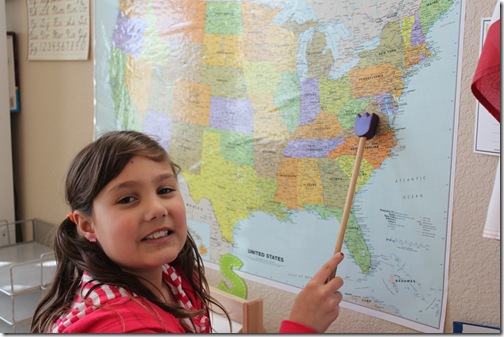 Virginia became the 10th state on June 25, 1788, and was one of the original 13 colonies. It was nicknamed "The Old Dominion" referring to complete ownership of a particular piece of land or territory during Colonial times. Virginia's Assateague Island is home to a group of wild ponies that claimed in legend to be survivors of a Spanish galleon that shipwrecked along the coast. The ponies were made famous by Marguerite Henry in her children's book titled "Misty of Chincoteague".
Located Virginia on our wall map
Read our National Geographic Atlas and located Richmond, VA using the map coordinates.
Worked on our 50 States and Capitals song
Learned about the state and it's flag
State Bird: The Northern Cardinal
State Flower: The American Dogwood
State Dog: The American Foxhound
U.S. Presidents: George Washington, Thomas Jefferson, James Monroe, William Henry Harrison, John Tyler, Zachary Taylor, Woodrow Wilson
Learned about the Lewis & Clark Expedition
Took our own little neighborhood expedition and mapped our travels
Learned about Arlington National Cemetery
Food: Virginia honey glazed ham
Classified the animals of Virginia
Here is my long whiteboard with all of our Virginia state facts on it. Sorry for the glare, I ended up turning on my flash so you could see the whole board. It's in a weird spot in our room and doesn't get good light in photos. Fine in real life. Weird.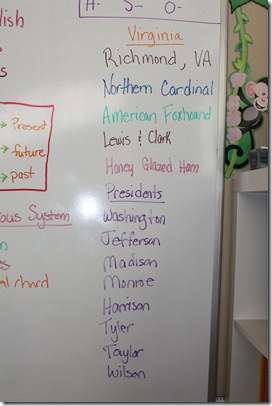 Strawberry Shortcake added Virginia to our Trend USA Wall Poster.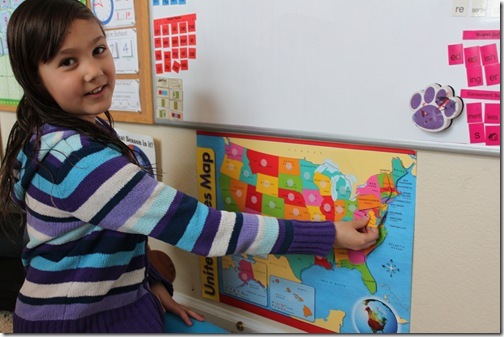 Turbo read some of Virginia state info and then found Richmond on the map using the coordinates provided.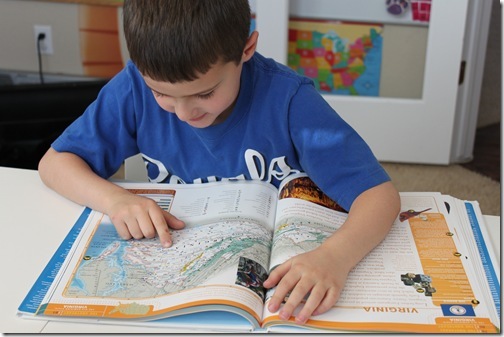 As we learned about the state facts, they all worked on their state worksheets.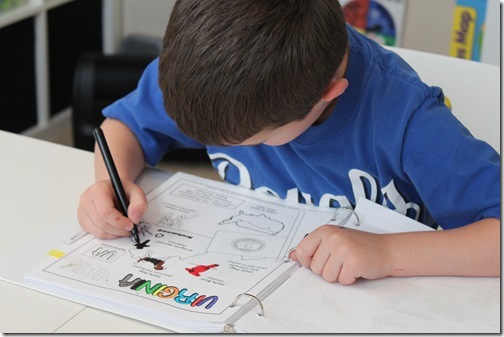 Meriwether Lewis (born in 1774 in Albermarle County, VA) and William Clark (born in 1770 in Caroline County, VA) lead a famous expedition to the Pacific ocean between 1804-1806. The goal was to find a "direct and practicable water communication across the continent for the purpose of commerce." The expedition actually made a firm claim of "discovery" to the Pacific Northwest to compete with the British for control of land and the fur trade.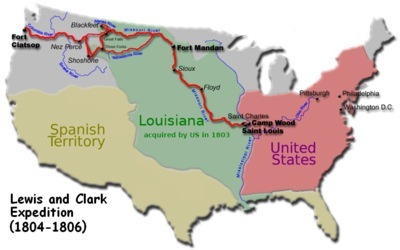 After we learned about the Lewis & Clark expedition, we ventured out into our neighborhood for our own expedition.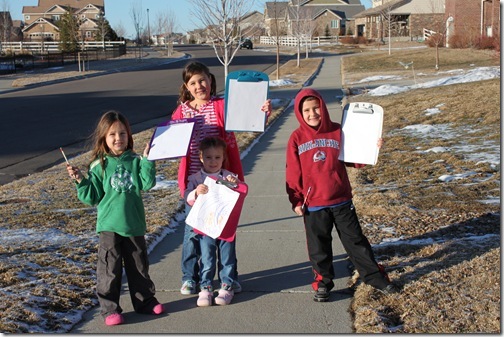 Unfortunately despite our good attitudes at the start of the voyage, it was bitter cold outside and we had to turn back quickly!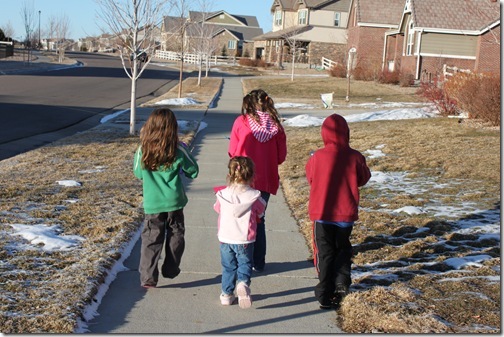 Here is one of our maps. I think there's a hidden treasure in there somewhere.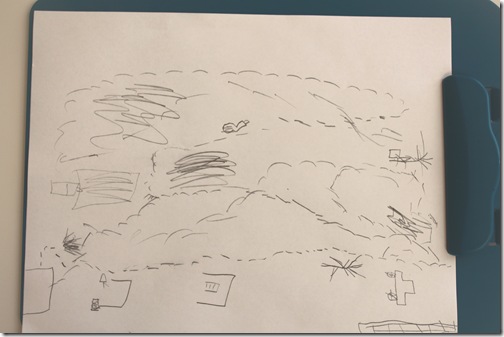 Here is the Teeny Tot's map. She seems to know what it is. No one else does. So I guess that's a good thing.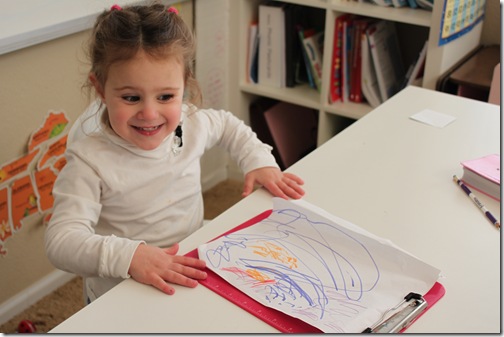 Arlington National Cemetery is located in Arlington County, VA and is a military cemetery in the US established during the American Civil War. Veterans and military casualties from each of the nation's wars are interred in the cemetery. Originally part of George Washington's estate, it has become one of the most important shrines that the U.S. maintains.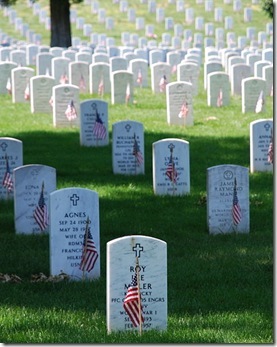 Of course we did our favorite activity! Adding the Virginia animals to our US Animal Wall.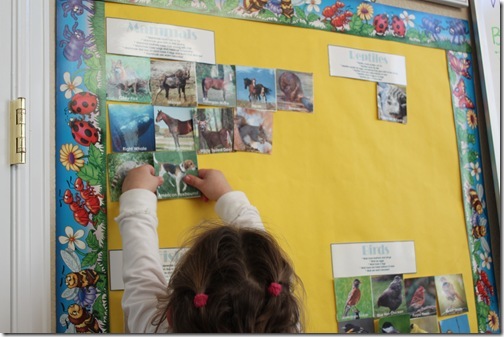 Tinker Bell added Virginia to our US Bulletin display.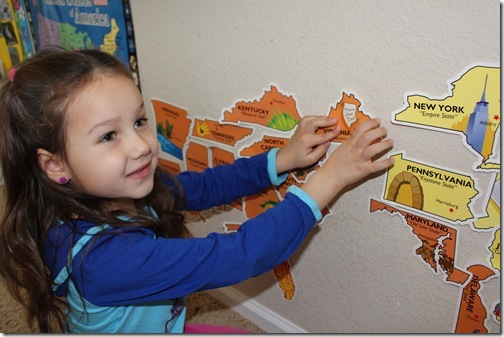 Now, this activity is NOT, I repeat, NOT in the curriculum, but sometimes I think our kids have better ideas then we do! Turbo, being the boy that he is, took it upon himself to create some travel gear for his next expedition. I was happy to see Strawberry Shortcake helping to clothe him and she even made him a satchel to hold his arrows.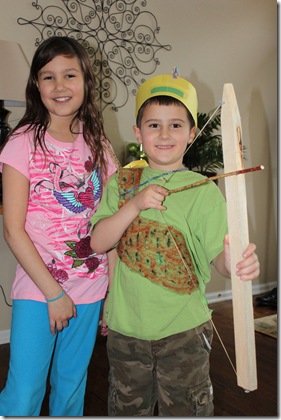 I know, we're officially homeschoolers now, in case we weren't sure before. I think you can all see how proud Strawberry Shortcake is of her newly outfitted explorer.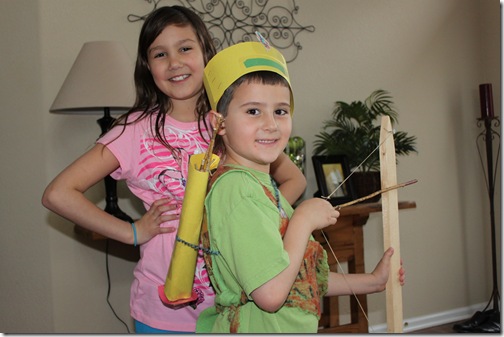 And I didn't take pictures, but I'd just like to let you all know that over the course of the next few days, this simple bow & arrow turned into a double cross-bow with the capability to shoot 4 arrows at once. It was quite impressive if I do say so myself.
And in conclusion, we closed out our week by adding the Virginia state flag to our Travel Journal.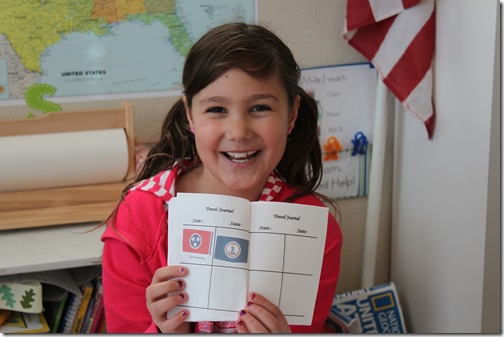 And that wraps up our Virginia study! If you'd like to come along with us on our Road Trip USA journey, click the image below to learn more!