Our nation is coming together today in support of all of the tragedy that has taken place just a short while ago. It is being called the worst shooting in the history of our country.
Today I come to you asking for prayer for all of the victims of the theater shooting in Aurora, CO July 20, 2012.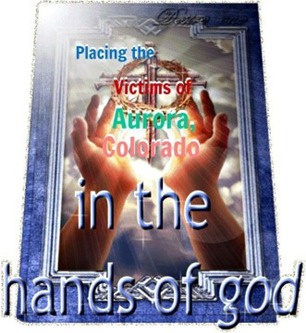 Pray for families of those who lost loved ones, and for spiritual healing for those who witnessed the tragic events. Please pray for the medical responders, police forces, and all others who were able to help and minister to those in need! Finally, please pray for the shooter who desperately needs Jesus!
If you are in the CO area and need assistance Calvary Aurora www.calvaryaurora.org is offering significant financial assistance toward funeral costs for all families who lost loved ones at the theater shooting. Free use of our facilities. Free support from our pastoral team. Free Grief Support. Free Grief resources. If you know a family personally tell them to contact us ASAP. No strings attached just the love of Jesus through our fellowship.
Some awesome testimonies for the faithfulness of God:
And finally an eye witness account from Pastor Darrell: