Well, the time has come for summer to end and school to start! Actually these pics are a little late in coming, we started school back up on August 15th, but I still wanted to share. You know…since I went to the trouble to put together this cute little platter of goodies and all. And since once I brought it out it was immediately demolished.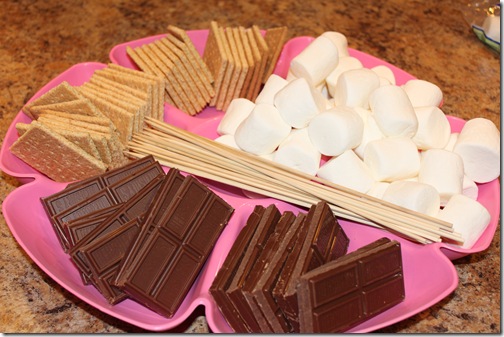 But wasn't it cute to start out with?
We celebrated the end of summer with smores and neighbors. It was a nice night and I think a great way to end our summer fun!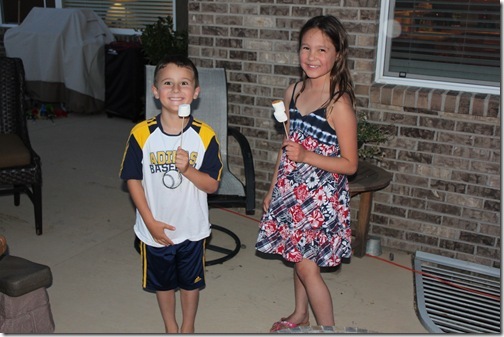 And since these happy faces ensued, I guess it was all worth it! Not to mention Mama got to sit back and relax while Daddy roasted her the P E R F E C T marshmallow! All toasty and golden….yummmm!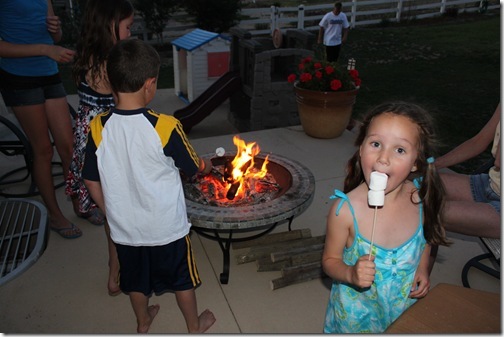 So, farewell  ye summer…and hello fall! School is ON!
How did you all celebrate the close of summer in your neck of the woods? I'd love to hear if anyone has end of summer or beginning of school traditions!