Hi everyone, I just wanted to let you all know that All About Learning Press released their All About Spelling Level 7! Get a 15% off discount this week only!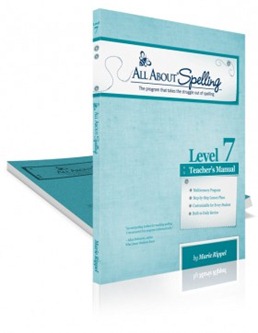 If you're just starting you'll need the Teacher's Manual and Student Packet. You should also get the Basic Interactive Kit or Deluxe Interactive Kit that includes the magnetic tiles.
Why do I love All About Learning Press so much?
It's easy to do with no prep work on my part
The phonics rules are reviewed often so kiddos remember them
It's a hands-on learning style that makes learning fun
Results: I personally witnessed in overnight improvement in all of my children's spelling and reading skills
The kiddos love it. 'Nuff said.
Want more information? I wrote a review of it awhile back you can read my original  All About Spelling Review here.