Welcome to 10 Days of Character Studies: Day 9! I can't believe it's almost over, I hope you are all enjoying the studies. I also hope they are helping you and your family develop Godly character traits!
Today we're going to be talking about self control. Ya, it's a hard one to swallow for sure.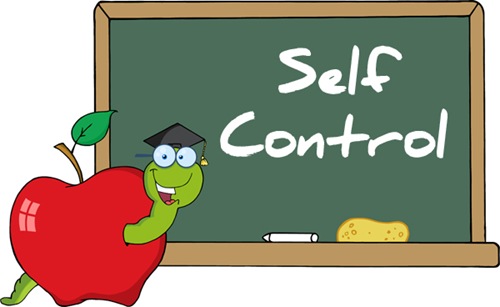 James 1:19-20 So then, my beloved brethren, let every man be swift to hear, slow to speak, slow to wrath, for the wrath of man does not produce the righteousness of God.
What is self control? Showing control or restraint of your emotions, feelings, and reactions.
How can we show self control on a daily basis? For example, choosing to be kind to a sibling even if we are angry, not choosing to sin in our anger, responding to meanness with kindness, etc.
Lessons Learned:
We're going to be spending the week discussing some ways to turn from anger and wrath, and begin to use self control in our words and actions. We'll discuss how loss of self-control can lead to disastrous results. For example in the instance of Cain who ended up killing his brother, Moses who killed an Egyptian, and Nebuchadnezzar who tried to kill Shadrach, Meshach and Abednego. Of course we'll also discuss the blessings of obedience in regards to self control and ways we can practice this character trait in our home.
Click to download: A study on Self Control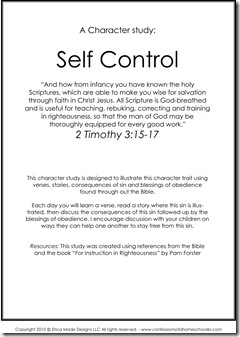 I hope you enjoy the study on self control, make sure to stop by tomorrow for our last study on selflessness!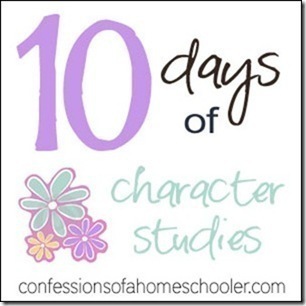 Be sure to visit these brilliant women during our 10 days adventure between November 7th-18th! I love these ladies and we know you will too.