Whew! Is it hot where you are? It's hot here! The last thing I want to do is be in the my kitchen literally baking all summer, so for my August Monthly Meal plan I added in some fun grilling days…plus whenever grilling is involved my husband likes to take over, so it's a also sneaky way of giving me the night off of dinner duty! Shhh…don't tell!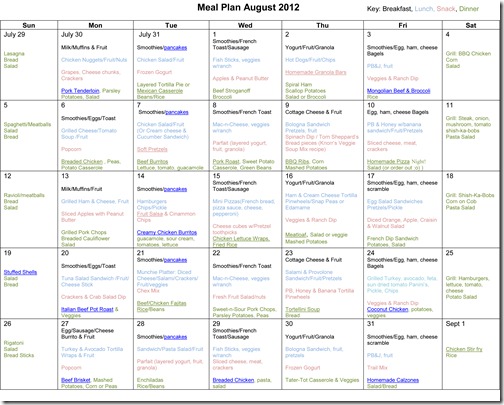 Download the August 2012 Monthly Meal Plan:
For a sure summer heat buster click here if you missed my healthy smoothie recipes and the awesome smoothie popsicle!
Enjoy!