Hi lovely readers! Today I'm back with another What's in the Box Wednesday post. Today I'm sharing Turbo's third grade workbox contents for you all.
In their first box, each of my kiddos has an Expanding Acrylic Drawer Organizer with all of the supplies they'll need. This keeps them from getting up a thousand times during class to get something! Turbo also has his Daily Learning Notebook which is how he starts each morning. They are all used to this now and do it independently.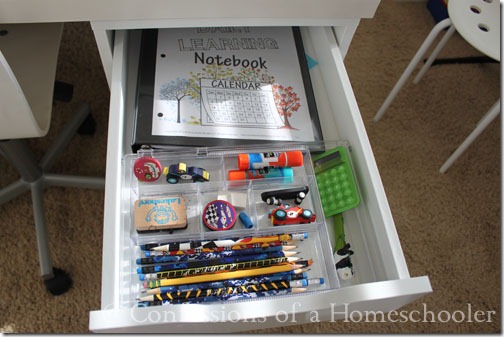 In his next box we have our favorite spelling, All About Spelling, and he also has a journal stick in the back of the drawer. I have him write in there on Friday's, right now it's nothing formal, he's aloud to write whatever he wants, and if he needs a prompt I'll help give him a topic.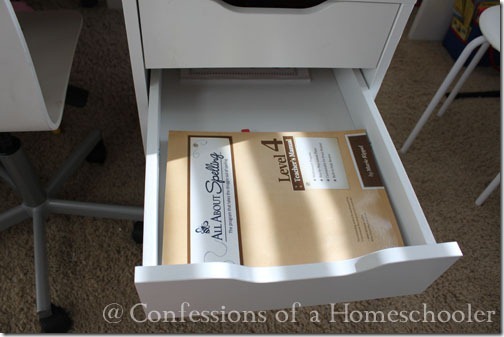 His next box has his Math U See blocks, workbook, worksheets, and DVD. I also have some 5 minute math drill worksheets in there. He does one per day to help keep his math facts fresh.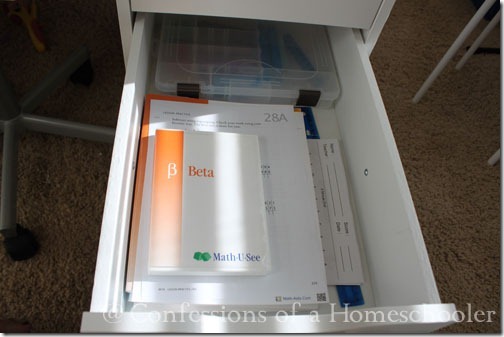 Next up is his A Reason for Handwriting worksheet, and BJU Press English 3 worksheets.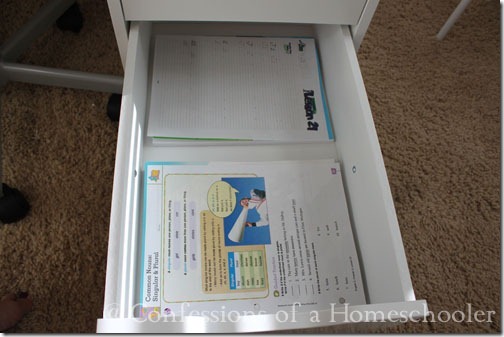 In his bottom drawer he keeps his World's Greatest Composers Vol 1 lapbook, and Classical Literature Units lapbook. Right now we're working through The Lion, the Witch, and the Wardrobe. These have been so fun, and my kiddos are loving it! I also have his Abeka Reader in there as well. Underneath it is a small spiral binder that he writes all of his vocabulary words in prior to reading.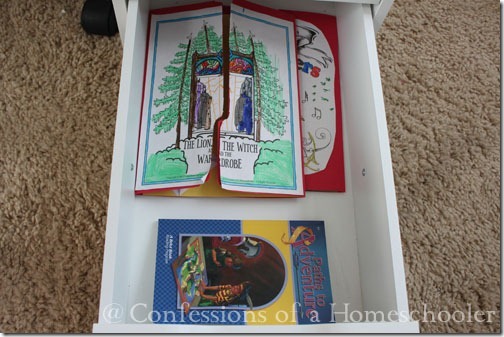 Not pictured: The below are our additional activities. We usually do these as a group, or some individually, but they don't really make sense to put in the boxes. I'm currently using Homeschool Tracker to keep our schedule under control, so each week I print off an assignments calendar for each student. They each go down their list and highlight off activities as they are completed so we make sure not to miss anything.
And those are Turbo's boxes for the day. After school, I will pull out any new worksheets or activities needed and refill his boxes so they're ready to go!