Hi everyone, welcome to the Monthly Meal Plan for October! I absolutely love the crisp fall air that's been whirling around! Leaves falling, apple cider brewing, and cozy sweaters, OH MY! I think fall is my favorite season…although I probably say that at the beginning of each one. Thankfully I live in an area where we get all four seasons fairly distinctly which works well with my short attention span!
Yada…yada…anyway, here is my October…yes I said OCTOBER…monthly meal plan!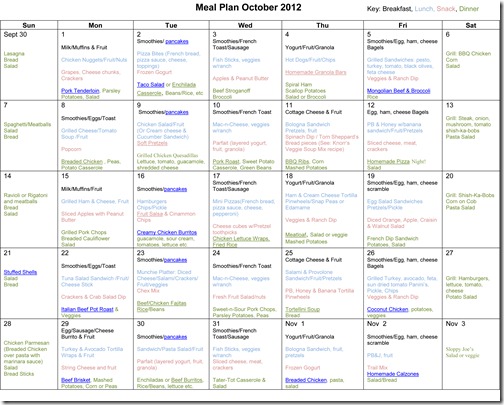 Download the October 2012 Monthly Meal Plan:
Hope you enjoy!