Hi everyone! I have another fun holiday treat recipe for you today! I've called these Pretzel Hugs and you'll see why if you keep reading! They're a super fun and easy treat great for parties, and easy enough that your kiddos can make them on their own!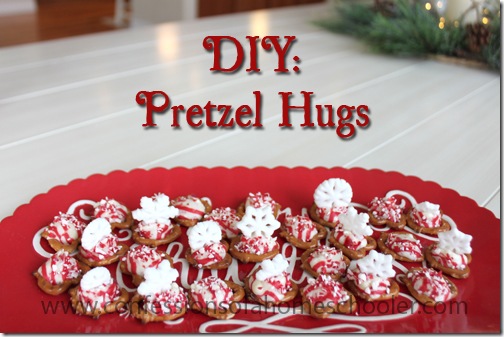 Ready to get started?
Supplies:
Mini Pretzel Twists
Hershey's Kisses (We used the white and red holiday kind. They're minty too which tastes great!)
Crushed candy canes (We just used this baggie of peppermint bits found in the baking isle of our grocery store.)
Optional: Sugar Charms snowflake decorations (We found these at our grocery store in the baking isle.)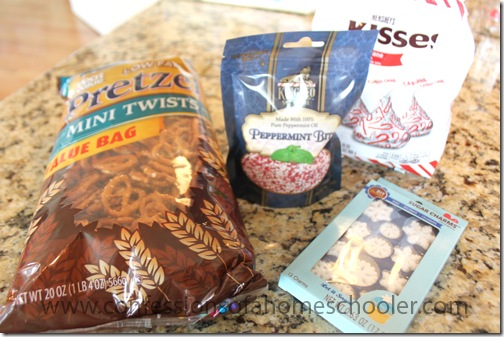 Directions:
Preheat oven to 350 degrees F.
Line a cookie sheet with pretzels.
Unwrap the Hershey's kisses and place one on top of each pretzel.
Bake about 10 minutes or until the kisses are melted over the top of the pretzel. See, the kisses look like they're hugging the pretzels right?
Remove from oven, and while warm top with crushed candy cane bits, and decorative sugar charms snowflakes. You can also use clear sugar sprinkles to look like snow.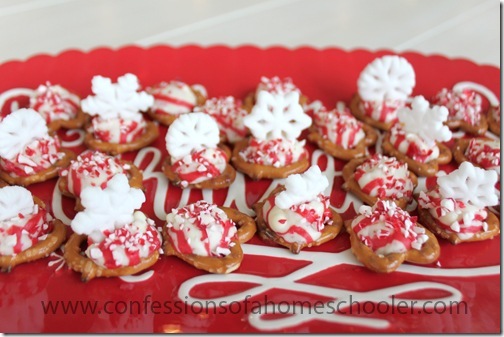 Let cool completely, then place them on your favorite party platter and serve!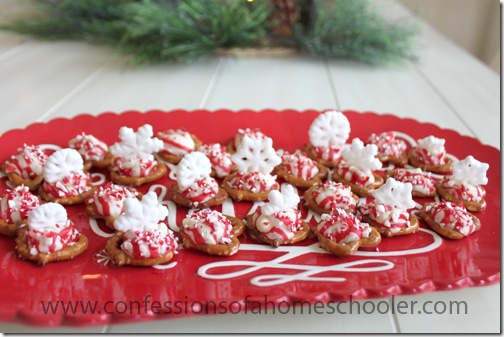 And that's it! These are super yummy and delicious! Let me know if you give them a try.
I hope you enjoy this holiday recipe idea! Have a great recipe to share? Make sure to comment on this post!
Happy Holidays!