It's been awhile since I've posted a "What's in the Box Wednesday" post, so I thought I'd do another round for you all! Today I'm sharing the Teeny Tot's preschool workboxes! This week she's working on the Letter J and so she has a variety of activities in her boxes.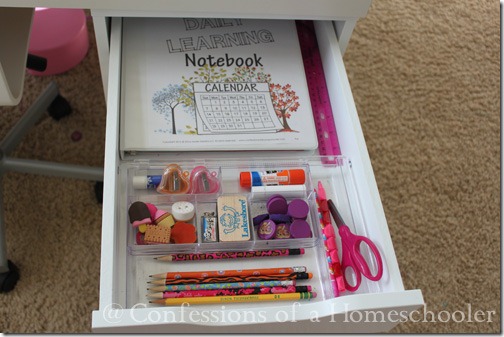 Her top drawer always remains the same. She has her pencil organizer that houses most of what she needs for each day along with some extras that seem to find their way in. Actually this is the place we look first if somebody is missing something from their drawers!
She also has her Preschool Daily Learning Notebook, which she absolutely LOVES! I think it makes her feel like she's doing 'big kid' work. Each day she fills out the notebook as directed, and each week she colors one letter (whichever one we're on that week), one shape, and one number.
In her next box she has the Jesus Letter Matching game and a dry-erase handwriting practice along with markers, and an eraser!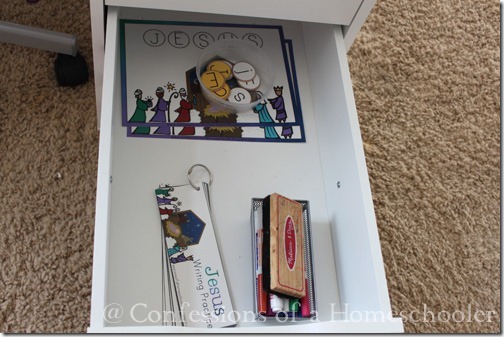 She also has a puzzle activity, as well as a lacing activity. Both are great for logical thinking and improving fine motor-skills!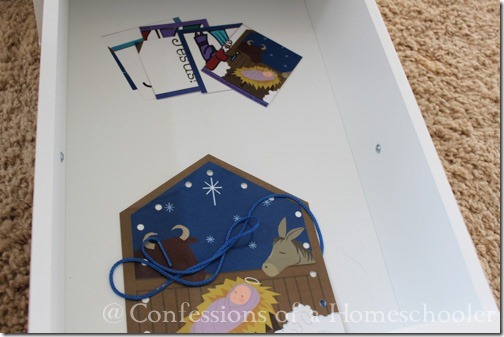 I found some 1" color cubes, and I put them in a box with a capital letter J and lowercase j.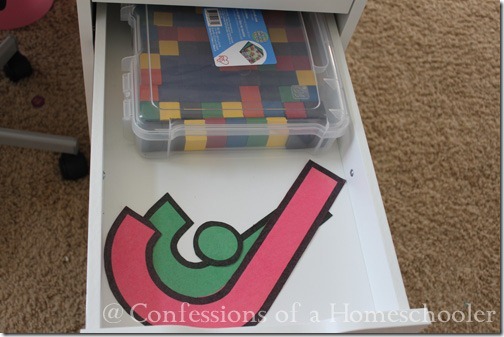 I have her use the blocks to make a pattern on the letter shapes.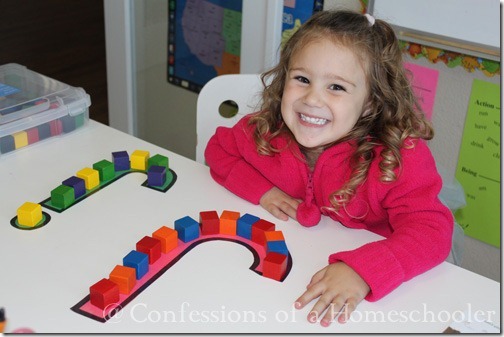 She also has her letter J magnet page, along with our homemade pom-pom magnets, and a cute little metal cookie sheet! (I'm sorry I can't find the link for the cookie tray anymore, it was part of a sentence building kit I found at a used fair.)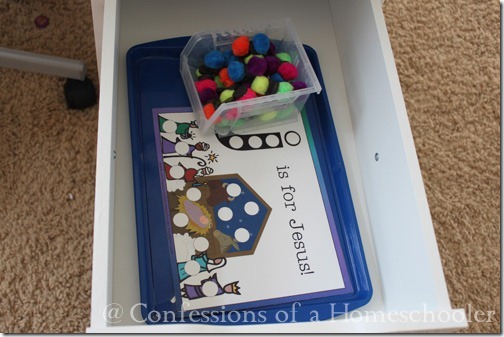 That's all that is in her drawers for today! Tomorrow I will re-fill them with a bunch of new activities for her to have fun with! Have some great preschool workbox ideas to share? Make sure to leave a comment below or link up!
If you don't know what workboxes are, click here!