I LOVE Christmas! As a matter of fact, it is such a special occasion that several other bloggers and myself have teamed up to offer an iPad mini to one fortunate individual! The iPad Mini Christmas Giveaway is presented in appreciation of you. We are so thankful for the time you spend with us, the thoughtful comments you share, and the encouragement you've given. We couldn't do it without you.
You can view the iPad mini features
here
.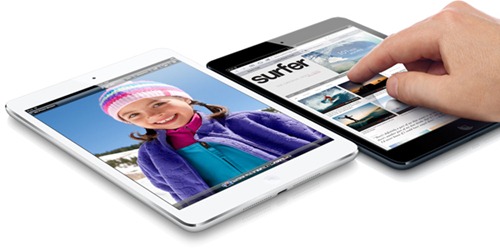 Grab a cup of tea, pull up a chair, and send in as many entries as you like using the Raffle-copter form below. There are many blogs you can "like" or "follow" to gain entries, and you can take your time doing it.
*Please note that comments left on this post are NOT counted as entries; you must enter through the Rafflecopter form below.*
This giveaway will run from today, Wednesday, November 28, until December 5. It's open to everyone and one winner will receive an iPad mini, plus either an $80 iTunes gift card, or $80.00 cash to put towards accessories for the Mini iPad!
The winner's name will be displayed on this post after the giveaway ends.
Have fun!