Hi everyone, I am always thrilled to be able to offer you a giveaway from All About Learning Press, and today I have a $50 gift card for you that you can use on any of the AALP products that will benefit your homeschool!
As you know, we've used All About Spelling for several years and recently added in All About Reading as well. I continue to love the hands-on aspect of this program, as well as the explanation of phonics rules.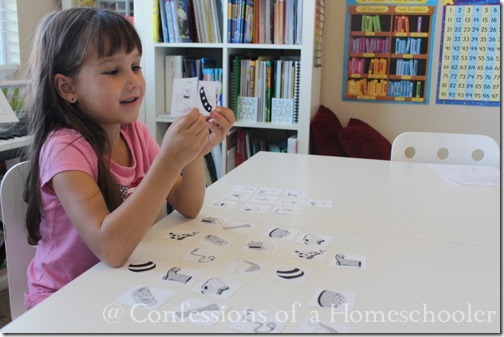 One of my favorite things about the units are the colored flashcards that we review daily. They are very effective in helping kids retain the phonics rules, and enable me to remind them if they're needing help with spelling a word. For example if they need to spell the word dodge, I'll simply ask them a few questions instead of giving them the answer. Like this:
"What are your two options for the 'j' sound at the end of a word? Okay, which one follows a short vowel? There you go, now you know how to spell that word." I find this much more effective than simply memorizing the word (which they inevitably forget right after the test is over) and it also enables them to figure out how to spell words on their own.
And since they know all of these handy phonics rules, they can also read the words as well because they're so familiar with seeing the special sounds on the cards and repeating all of the sound choices that those letters can make.
I've found that AALP programs teach reading concepts in a logical order, and review constantly so that kids aren't forgetting things as they go. We use their magnetic letter tiles, as well as our iPad chalk board, stamps, and other spelling manipulatives to help make it more fun as well.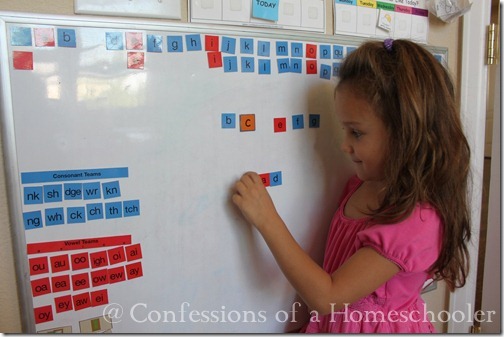 I am also loving the phonogram cards (yellow ones) that come with the program. They make it really easy for me to review all of the phonic blends and letter sounds each day. My absolute favorite ones though are the blue key cards. My kids actually think they're playing a gam each time we review all of the rules!
Giveaway Time!
I know that many of you all enjoy All About Learning Press products too, and so I'm happy to offer you a $50 gift card to use at their store however you see fit! To enter, simply fill out the raffle copter below!
More AALP Giveaways!
All About Learning is hosting another giveaway for any level of All About Reading now through March 12, 2013!