Hi all! Turbo was super excited to see a Laser Pegs® kit show up at our home the other day. For those of you who don't know what Laser Pegs® are…like I didn't…they're building blocks that light up! Basically they remind me of Lego's that light up. And, let's face it, that type of thing is right up Turbo's alley.
They have a super cool and FREE Laser Pegs® iPad App that allows you to build Laser Pegs® models in 3D, create and share manuals, play games and more. Here are some screen shots from the iPad App.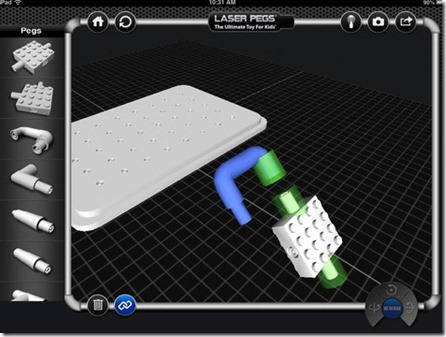 Once you create your item you can save the manual for it.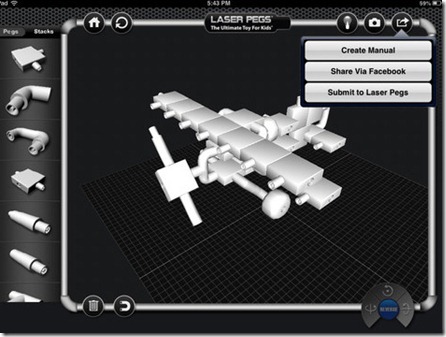 Next you can light up your creation and spin it around to see it in all it's glory in 3D!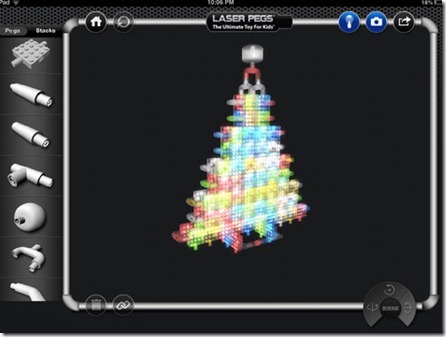 Then you can save your creation in the "My Manuals" area of the app for future.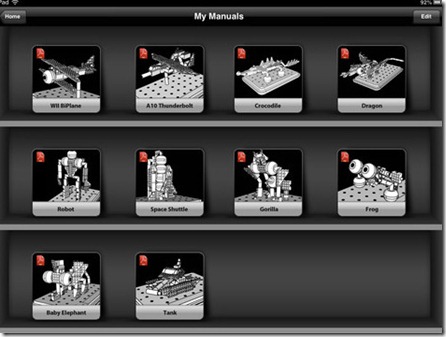 And just because I like video examples, here is one they did on creating projects with the Laser Pegs® iPad App:
Of course they also have the actual tangible product as well! We were sent the Bug Kit 470 for review. Turbo said the instructions were a little difficult to follow at first, but once he got the hang of it he had no problems creating the suggested items that came with his kit. Of course you can always build your own creations as well, only your imagination limits you!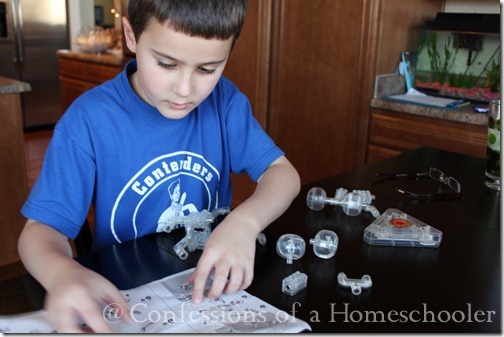 Here is a close up, you can see they resemble lego's a bit, and are actually Magformer and Lego compatible. The little circle attachment at the end is where the power goes to light up the projects.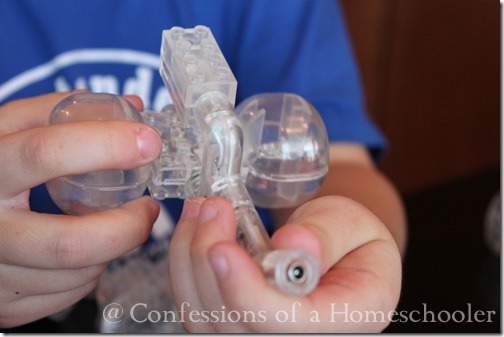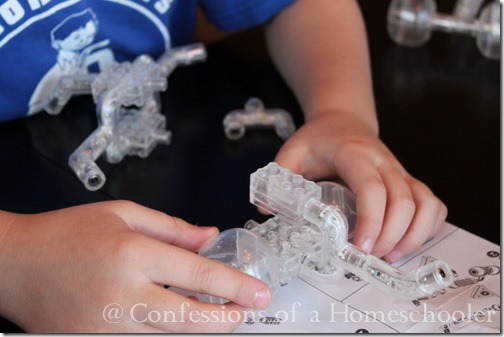 Here is one of his creations…um…a Mars Rover?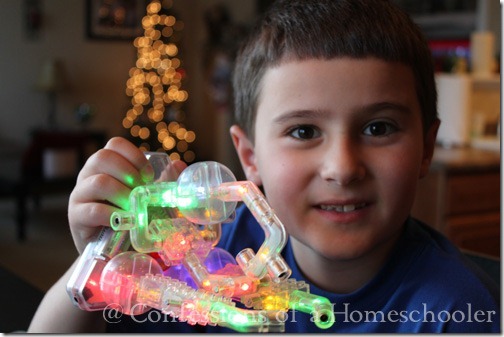 And here is another one. They have battery packs that light them up, so you can push a button to have solid light, or flashing lights on your competed project. I think this is some kind of bug…a lightening bug perhaps?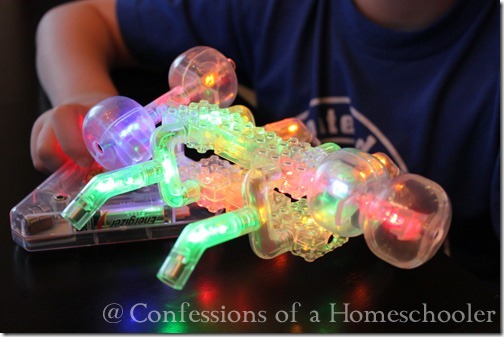 I don't know, I'm just making things up here…you'd have to ask Turbo for the specific details.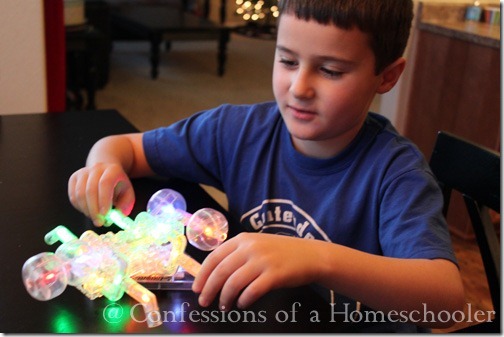 It's actually kind of cool to use the iPad App along with the hard products to inspire new creations. We built some things out of the hard product, then re-created them in the iPad App and visa-versa.
For more information visit the links below:
Want to win a Laser Pegs kit for your family?
The kind people at Laser Pegs are giving away the AIR 8 in 1 kit for one of my readers! Simply fill in the rafflecopter below to enter!