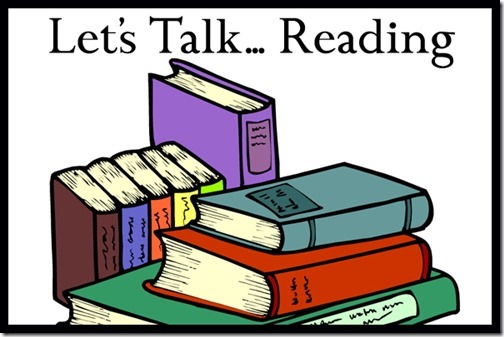 Hi everyone! Welcome to the homeschool curriculum forum post series! Today we're discussing reading and phonics. Since my children will be in grades prek, 2nd, 4th, and 5th this post will be geared towards elementary students. However feel free to leave a comment for whatever ages you are working with as I know it will help other homeschoolers out there!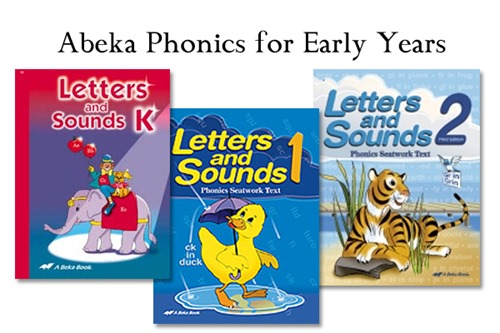 For the early years I like to stick with basics and use Abeka for phonics and language practice. I prefer the more traditional approach to teaching letter sounds and blends as well as the reinforcing worksheets provided by Abeka.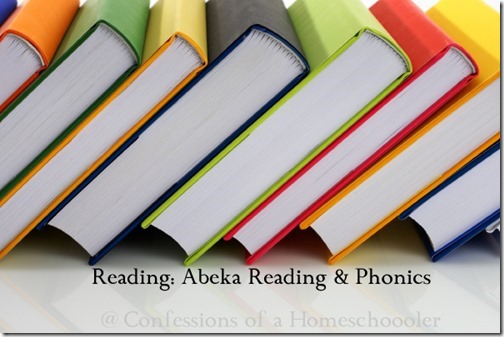 I also like the various readers that come with the program as well as the comprehension questions after each story. You'll want to make sure to get the "text questions and answers key" for the readers. I also like the "Read & Think" skill sheets that Abeka has starting in grade 3. They are timed reading exercises with comprehension questions at the end. The skill sheets are graded so you can assess how well your student does with comprehension. They also help prepare students for standardized timed testing as well.
Pros:
Uses traditional sound blending for phonics practice.
Material is grade level appropriate
Stories are interesting
Contains comprehension questions
Contains Read & Think Skill Sheets for upper grades.
Cons:
Can be pricey unless purchased used.
Comprehension questions aren't quite as in depth as the comprehension of BJU Press Reading program.
Another favorite is the All About Reading  program! We are totally loving this program, and it's no surprise really since we absolutely adore All About Spelling!
I already started Tinkerbell with All About Spelling Level 1 at the beginning of this year, so she was able to skip ahead a few lessons in the All About Reading Level 1 program, but I still like how the two complement each other.
The Level 1 of both AAS and AAR have a similar scope and sequence. All About Reading focuses on decoding skills, fluency, comprehension, and vocabulary, and will include lots and lots of reading practice. All About Spelling focuses on the spelling side of things like how to know which letter to choose for a given sound. Both are complete phonics programs and use the same letter tiles which makes them easy to use together. We also love the workbook activities, the pages are hands-on and interactive which makes the learning more fun!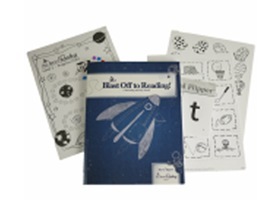 All About Reading also has several fluency exercises that will help strengthen reading skills. The student activity workbook comes with fun hands on worksheets to help your student practice reading more smoothly. We're currently working through both programs together and doing great!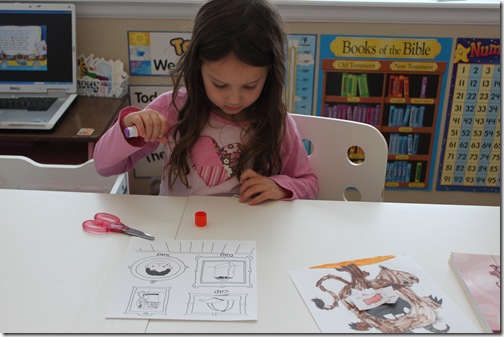 The kit comes with these wonderful reading books which your child will have read through by the time you are finished with the Level 1 program. You can see samples for all of the readers, including the Teacher's Manual and Student Activity book on the All About Reading Level 1 website.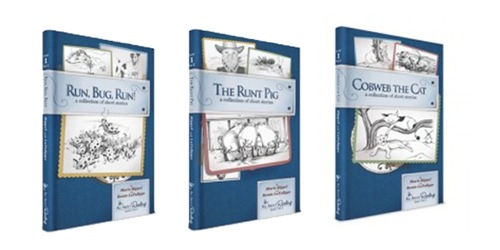 Tip from the trenches: If you have a reader who is just starting out, All About Reading might be a bit easier to do first because the letters are introduced more slowly.  All About Spelling assumes that a child is either already reading, or is very ready to begin reading. If a child is struggling with learning to read, I recommend doing AAR Level 1 first and then starting AAS Level 1 to reinforce the concepts learned in AAR Level 1, as well as to learn valuable spelling rules that will create the foundation for strong reading as well as accuracy in spelling.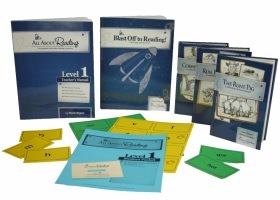 What does the All About Reading Level 1 Kit come with? (Regularly $107.70, on sale now for $99.95)
Teacher's Manual
Student Packet (Includes word cards, as well as Activity Book)
Run, Bug, Run! reader
The Runt Pig reader
Cobweb the Cat reader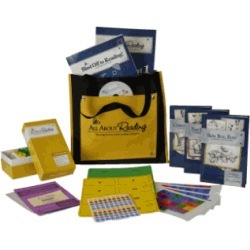 So, now comes the fun part!
What are your favorite Reading/Phonics curriculum, resources, websites, etc? Leave a comment below discussing your choices for this year and why.
Feel free to ask questions or reply to each other too!
It's my way of doing a forum without actually doing a forum haha!
And hopefully, this will help us all as we start the process of researching curriculum, and trying to decide what will be the best fit for our homeschool.
Note: Please keep today's conversations geared towards Reading & Phonics, I will be posting one for each subject separately so we can keep our comments organized.
Click here if you missed my previous Homeschool Curriculum Forum posts!
Disclosure: This was not a sponsored post, I may however be affiliated with one or more products mentioned. The opinions expressed in this post were not influenced by the company. They are products I have used and felt like sharing, cuz' it's my blog and I can if I want to.