If you've been following my blog for any length of time, then you already know I'm a sucker for colorful things. So when I saw all of these fun perler bead bowls popping up, I just couldn't resist!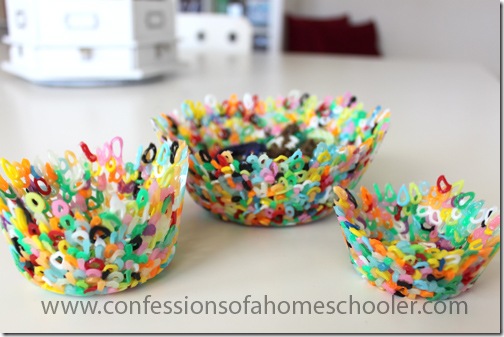 My curriculum is colorful.
Our Homeschool Room is colorful.
And you really can't get more colorful than these sweet little bowls!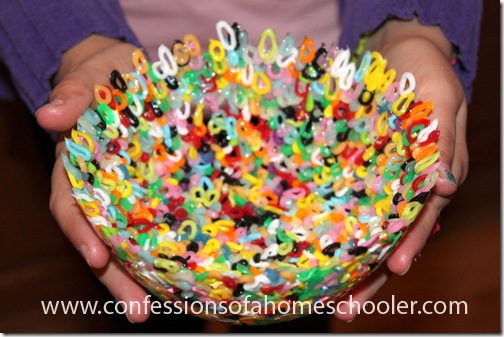 They're so easy and fun, and our girls have made a bunch of them and used them to hold all of their little knick-knacks, jewelry, and other odds and ends.
Ready to get started?
Hold on to your socks folks, the supply list is Caa-RAZY!
Supplies:
Perler Beads by Fun Fusion
Glass Bowl
Pam Cooking Spray
Oven – Preheat to 350 degrees Fahrenheit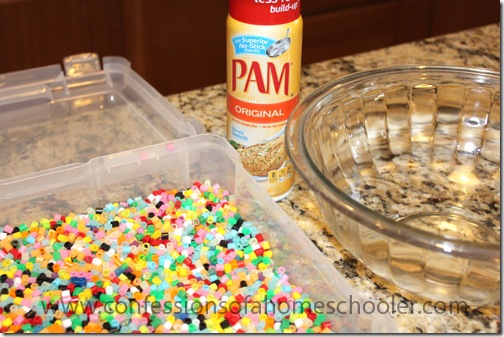 Directions:
Carefully spray the inside of your glass bowl.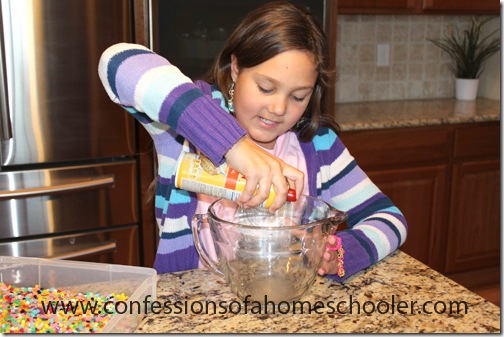 You can use any oven safe glass bowl.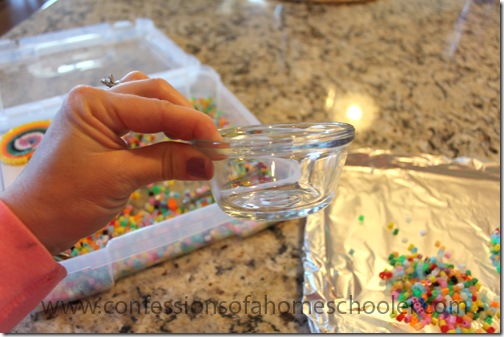 Dump a handful of beads into the bowl and carefully press them along the bottom and then sides of the bowl to create your bowl shape.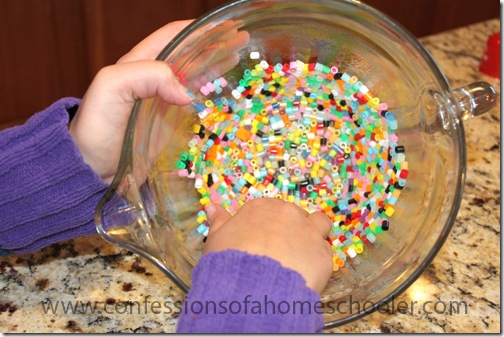 Place your bowl into the oven and bake for approximately 15 minutes or until the beads are melted. Keep a good eye on it.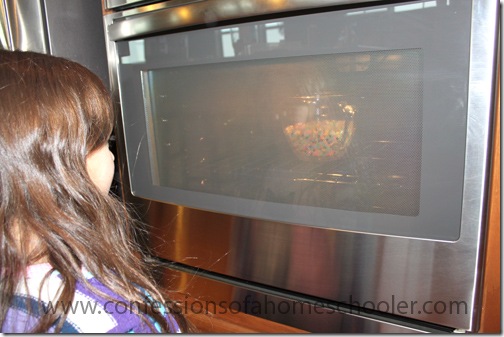 Remove from oven and let cool. Then carefully remove your beautiful bowl!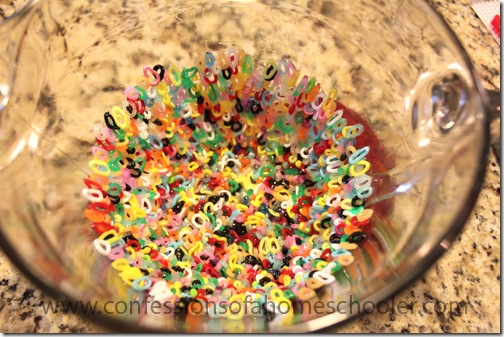 Obviously you can't eat out of these, they're purely decorative!
But they're great for adding some color to any room, and you can use them to hold just about anything!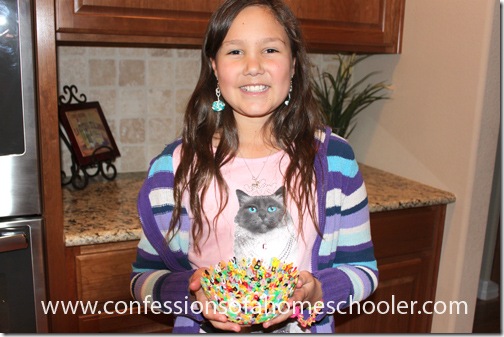 Except for more perler beads.
Because that might get confusing.
Just sayin'.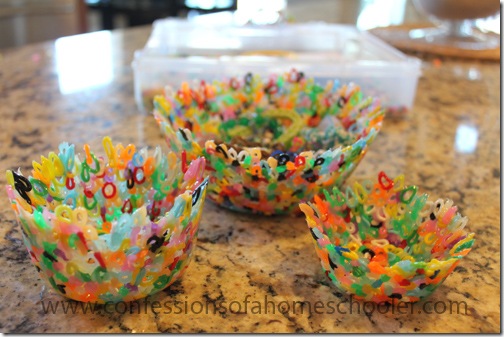 Now, go get your craft on! And make some of these fun bowls!
Enjoy!