Hi everyone! I know a lot of you have been looking for some more fun do-a-dot activities for your preschoolers! And after publishing the A-Z Do-a-Dot worksheets, I had quite a few requests for a numbers version, so here it is!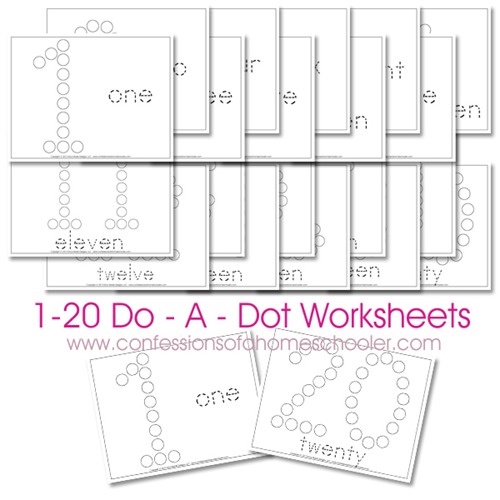 –> Download the FREE 1-20 Do-a-Dot Worksheets <–
Pairing these worksheets with colorful do-a-dot markers are a fun way to help students learn numbers 1 through 20.
For those of you who don't know, do what they are, do-a-dot markers are basically like old style bingo dabbers. But now they come in all sorts of fun colors, even glitter and pastels!
I have my students place one dot in each circle to create the shape of the number. Here is the Teeny Tot using them on her Letter Q preschool activities so you can see what I'm talking about.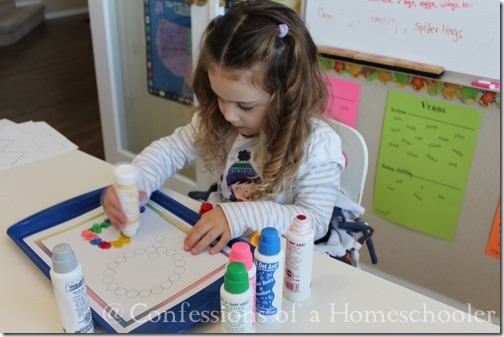 Alternate uses:
Have students place the paper on a magnetic tray, then place one magnet in each circle.
Have students put one sticker in each circle. (The tiny star or happy face stickers work best.)
Have students color or paint each circle.
At the end of the activity, have students count how many circles it took to create each number.
Here's a sample of how you would use the magnets. Click here to see how we made our own pom-pom magnets. (The tray is from a KidWords Activity kit I found at a used curriculum fair.)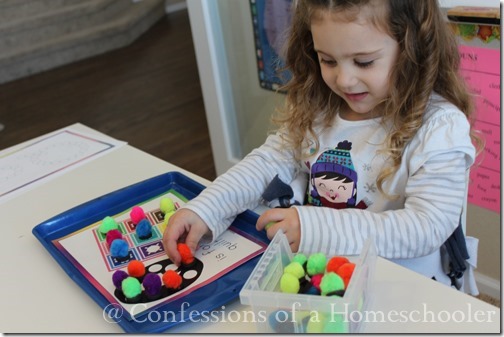 –> Download the FREE 1-20 Do-a-Dot Worksheets <–
I hope you enjoy the 1-20 Do-a-Dot worksheets!
Happy Wednesday!