Hello readers! Today is reader choice printables! Okay, so I just made that term up, but really I've had soooooo many requests for all of my alphabet do-a-dot pages in one download that I was extremely compelled to make them for you all. :o)
So, for all of you who emailed me asking for the whole alphabet do-a-dot pages in one easy download…this one's for you!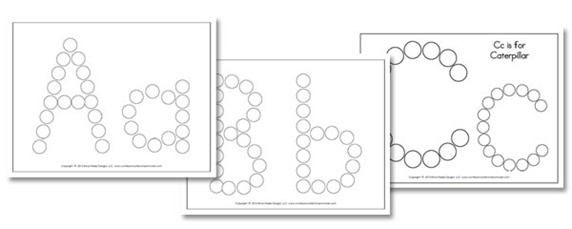 That's right, I put the whole alphabet (upper and lowercase) do-a-dot pages in one nice download! Previously they were separated out in my preschool alphabet activities by letter, so you had to download one at a time…pain I know.
Here is a close-up of one of the pages, each one has both the uppercase and lowercase letters for your students to do.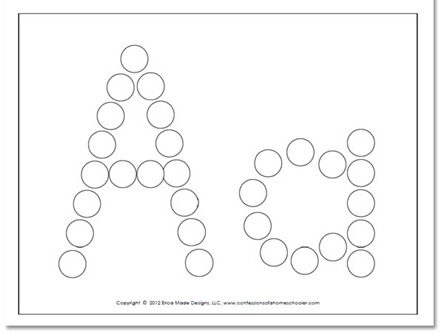 –> Click here to download the A-Z Do-a-dot Worksheets! <–
Don't know what "do-a-dot" worksheets are? I'll let the Teeny Tot show you.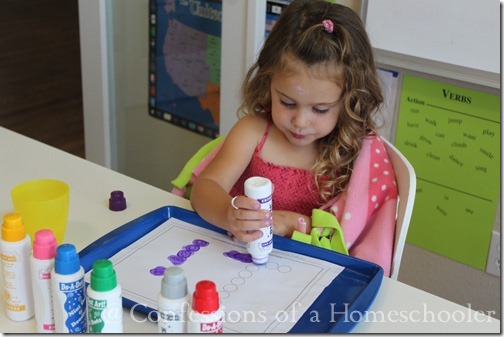 We use these pages with very fun and colorful Do-A-Dot Markers. The pages are great for working on hand-eye coordination, fine-motor skills, and one-to-one correspondence skills. Plus they're just super fun!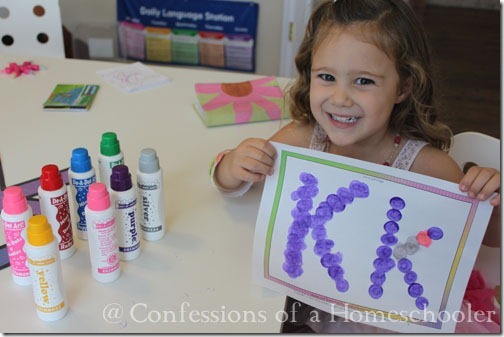 You can dot them all then add them to a 3-ring binder so your student has a colorful handmade alphabet book to review later as well!
Alternate ideas:
Stickers: Have students place one sticker per dot
Color: Use colored pencils or markers to color in each dot
Magnets: You can even use them with button magnets on a cookie sheet!
Paint: Have students paint each circle.
Happy Do-A-Dotting!