Hi everyone! I hope you are enjoying the homeschool curriculum forums we've been sharing lately! I know I love to read everyone's comments, pros, and cons for curriculum! Today we're continuing on with our forum discussion with the subject of writing.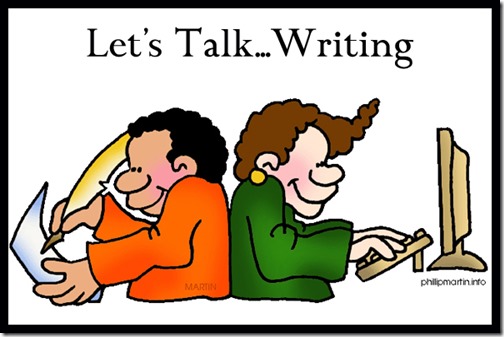 Teaching writing is one of the harder things for me. From encouraging younger students, to grading upper levels, writing is just not my strong suit. Ironic considering I have a blog and all isn't it? But writing, and teaching writing are two different things!
Previously we've used WriteShop and it remains one of my favorite programs around! I love the scripted conversations, and my children have benefited greatly from the teacher led brainstorming and step-by-step process. We are finishing up with WriteShop D this year and have enjoyed the program quite a bit. I would highly recommend it to anyone needing more help with teaching writing.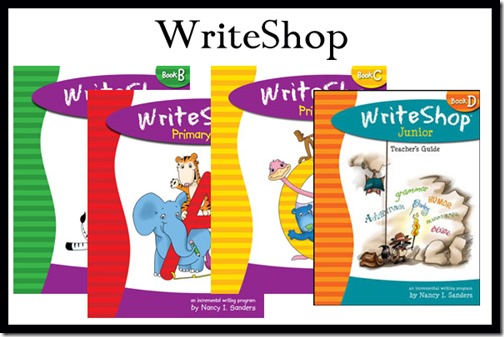 Pros:
Affordable
Great for struggling writers
Cons:
For younger levels it isn't as clear on how to grade writing assignments, I would like a little more instruction in this area.
Another great program for writing is the Institute for Excellence in Writing program. It is a video led course by instructor Andrew Pudewa. Students are given a lesson, then an assignment. Teachers have easy to read checklists which help immensely in the grading process.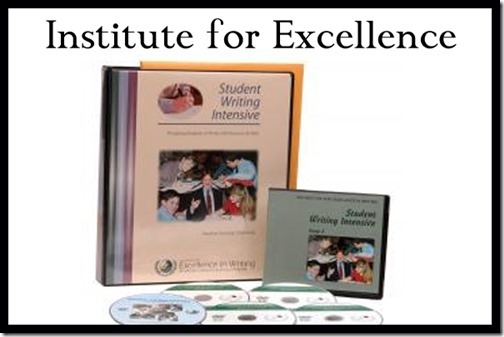 Pros:
Video instruction.
Clear grading checklist for teachers.
Cons:
Videos are a little out-dated
Curriculum is expensive unless you can find it used.
So, now comes the fun part!
What are your favorite Writing curriculum, resources, websites, etc? Leave a comment below discussing your choices for this year and why.
Feel free to ask questions or reply to each other too!
It's my way of doing a forum without actually doing a forum haha!
And hopefully this will help us all as we start the process of researching curriculum, and trying to decide what will be the best fit for our homeschool.
Note: Please keep today's conversations geared towards WRITING, I will be posting one for each subject separately so we can keep our comments organized.
Click here if you missed my previous Homeschool Curriculum Forum posts!
Disclosure: This was not a sponsored post, I may however be affiliated with one or more products mentioned. The opinions expressed in this post were not influenced by the company. They are products I have used and felt like sharing, cuz' it's my blog and I can if I want to.