Hey everyone! Wondering what to have for breakfast, lunch, or dinner? Don't worry, I have another monthly meal plan for you today that can answer that question. And as always my plan includes meal ideas for breakfast, lunch, dinner, and snacks!
I really can't believe how fast this year is going by, and so I'm thankful to have another meal plan to the rescue. They really do help save my sanity and keep my family fed! Hope you enjoy it, and that it relieves a little bit of your daily stress level.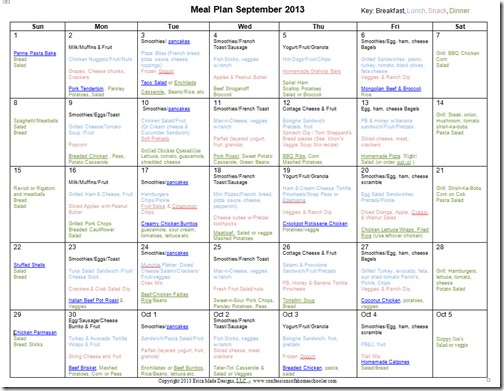 Click below to download your preferred meal plan:
Hope you enjoy!
Have some recipes to share? As always make sure to leave a comment below if you have any good recipes to share!