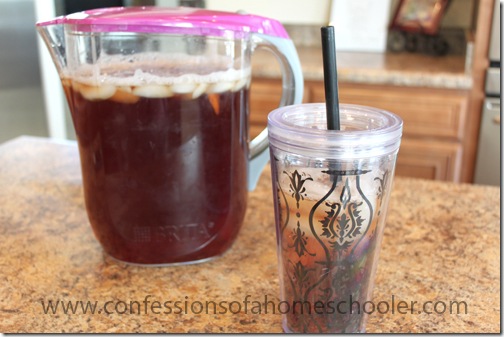 There's one thing I love during summer time and it's sweet tea. There's just something about that sweet cold drink that calls my name in the summer afternoons!
It might also be influence slightly by my addiction to Duck Dynasty.
Also I realize summer's almost over here in the USA, however I'm still enjoying this as the warm days wind down!
Anyway, after spending way too much on gallon jugs of the concoction at our local BBQ restaurant, I decided to give it a shot and make my own.
It's surprisingly easy to make.
If you don't like sugar, please stop reading now.
Ingredients:
3–6 of your favorite tea bags. (I used large Lipton bags, so we used 3 of them, but if you're using the smaller 1" tea bags you'll want more like 4-6 depending on how strong you like your tea.)
1 cup sugar
Pitcher half full of ice cubes
Water
Sauce pot
Method:
Heat up about 4 cups of water until boiling and then set tea bags into the water and let steep for about 5-10 minutes depending on how strong you like your tea.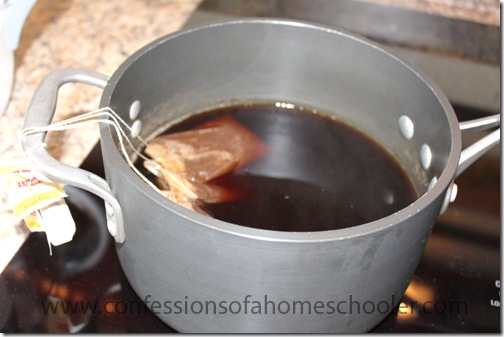 While tea is steeping, mix 1 cup sugar with about a half a cup of water and stir well to dilute the sugar.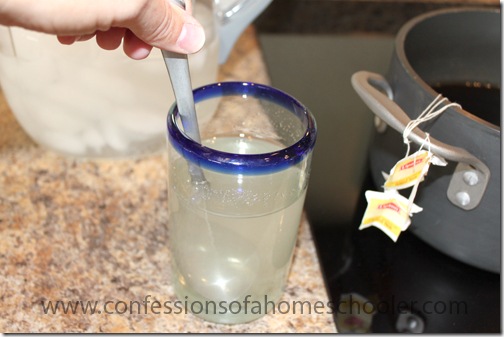 Next fill a pitcher about half way full of ice cubes and set aside.
Wait patiently as your delicious concoction brews…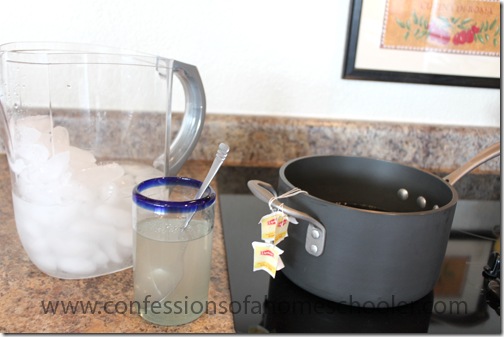 After tea is done steeping, remove tea bags and then stir in the sugar mixture. Stir well to assure sugar is fully dissolved.
Taste the tea mixture to make sure it is okay,  you may need to add a pinch more sugar to taste. You'll want to do this while the tea is still warm though so it dissolves adequately.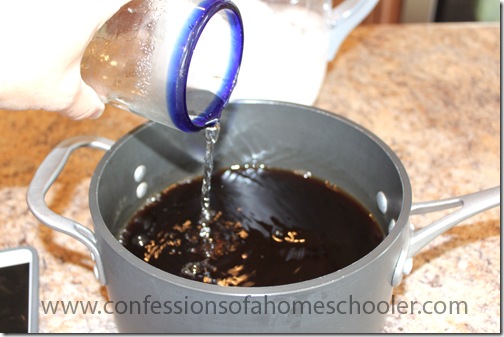 Finally pour your tea mixture over ice and then fill pitcher the rest of the way full with cold water. Pour into your favorite cup and enjoy!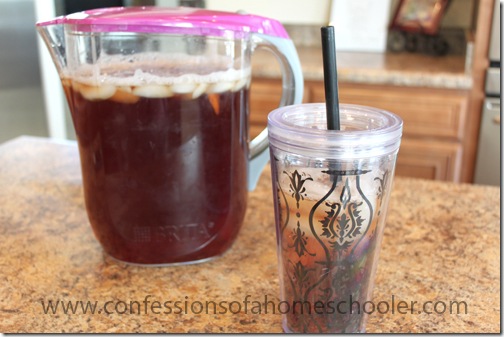 Tip from the Trenches: I've noticed this tea tastes a little "odd" after about 2-3 days. I think the sugar starts doing something in there, but I can't prove anything.
Just know that if you don't think you can drink a full batch in a couple days you might consider halving the recipe :o)
Hope you enjoy this recipe!
Have a great summer or fall drink recipe to share? Make sure to leave a comment below!