Good morning everyone!
A new year has started and most of us have returned to homeschooling after a long winter break.
And with the return to school comes less and less time to plan and prepare meals.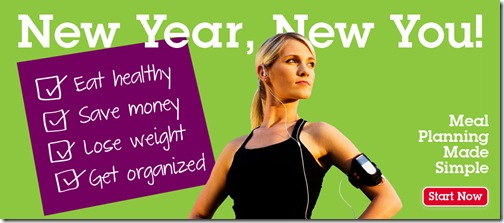 So today I have a great resource to share with you called emeals!
emeals is an online meal planning site that offers great recipes, grocery lists including weekly sales, and a variety of plans to pick from.
You can pick your plan based on your eating style, your family size, and even your favorite grocery store! You'll receive your meal plans via email every week including your grocery shopping list.
They have over 20 menu plans for families ranging from 2-6 people and in addition to their traditional menus they offer low carb, low fat, and vegetarian options as well!
One of the coolest things I think is that you can pick your grocery store! They plan their menus so that you get the best deals for your store! Each weekly menu also comes with a grocery shopping list, which many of you have asked me for!
What types of plans do they offer?
Classic Meals
Clean Eating
Simple Gourmet
Paleo
Low Carb
Low Fat
Portion Control
Natural & Organic
Gluten Free
Vegetarian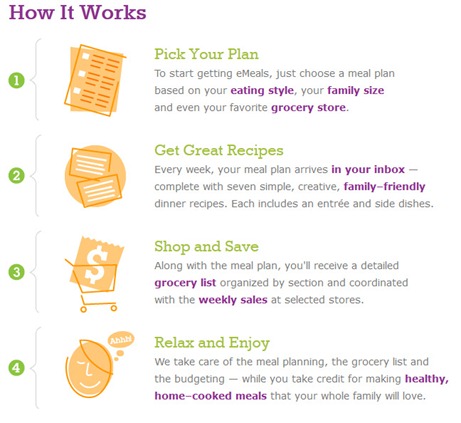 One thing I like about the subscription is that if you pick a plan then decide you want to switch, emeals allows you to change your plan one time every subscription term. They also offer different recipes each week so no getting bored!
And they're so excited about their plans that they've offered a free 3 month subscription to one of my readers so you can try it out for your own family!
Win It!
Just fill out the rafflecopter below to enter!