Happy New Year everyone! I hope you all had a wonderful holiday and are ready to start off the new year!
I'm still reeling from the fact that another whole year has blazed by! So much that I forgot to make a meal plan for this month. But better a couple days late than never right?
So without further ado, here is my January 2014 monthly meal plan. I hope you enjoy it and have a great month!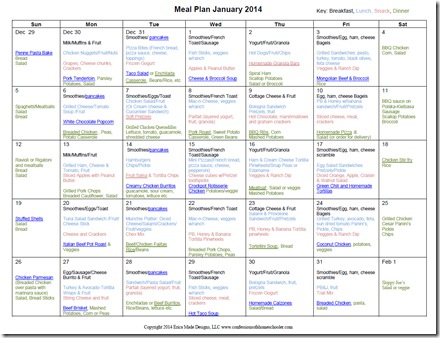 Download the January 2014 Menu:
January 2014 Meal Plan – Word Doc (editable)
Happy January!