We're in full swing of summer and enjoying every minute of it! I have to say it's been a little hectic though so I'm still wondering when the actual relaxation part of summer will hit!
Since I don't like to have to think a lot during summer time I made up another Monthly Meal Plan for you. I hope it's helping you get your meals planned, and relieving a little bit of stress from your day too!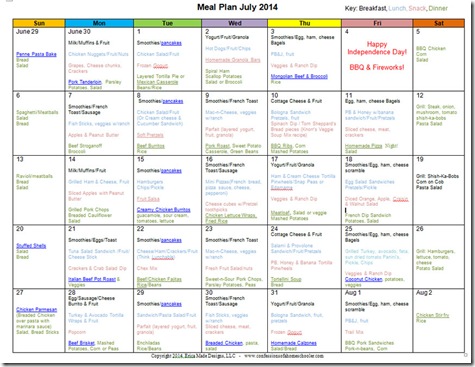 Download the 2014 July Monthly Meal Plan:
If you haven't already used this before, you can click on any of the underlined menu items to get to a recipe.
Since you always ask, here are some of our smoothie recipes, just click on an image below for a fabulous recipe!