Hi everyone! I hope you are all enjoying the new COAH Community! I'm having a blast, and I've decided that this whole week I'll be doing fun giveaways and prizes for all of my new chatting friends!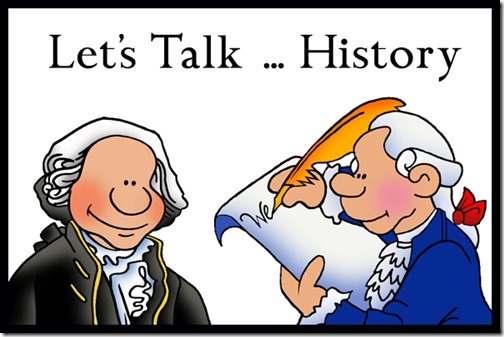 For today's forum discussion, I thought we could talk all about history and geography! So let's head over to the COAH Community and talk all about our favorite history curriculum!
We're currently using the Time Traveler's Units and loving them! They include fun hands-on activities that make learning about our history a little more interesting and fun for our family.
We also really enjoyed using our Expedition Earth, or Road Trip USA. And since we're discussing history today, I thought it would be fun to giveaway a copy of both of them!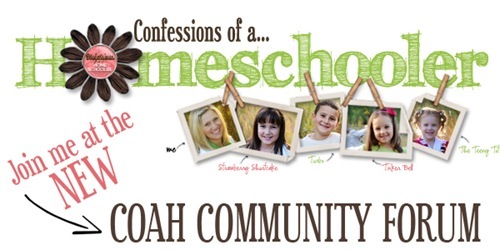 I've also added two new categories, so make sure to check them out!
I'd love for this community to help encourage others, and lift each other up! Use this area to post prayer requests, praise reports, and encouraging verses that the Lord has put upon your hearts!
Some things to consider in any discussion replies below:
Prayer Requests
Praise Reports
Encouraging Verses
Buy, sell, or trade curriculum, products, and anything else you think might bless someone else!
Sell used curriculum or products: Please do NOT use this as a way to sell products for your own company or business
Buy products: If you're looking for a product to purchase, make a topic using ISO: Product Name in the title so people can see that you are "in search of" something.
Trade Products or Giveaway Free You may offer used items for giveaway here as well, or set up a trade between another forum user.
Please note: For security reasons, please do not post private info such as phone numbers and addresses, on the forum. If you are going to conduct a transaction, please do it within the private message area.
To PM someone: Click on their avatar (the little picture to the left of their post) and then select 'private message'. This will allow you to discuss your item without giving out personal info to the entire forum.
Disclosure: We are not liable for any buy/sell/trade product transactions. Unfortunately due to the atmosphere of this forum, we can not be held responsible for transactions being completed. Please use discretion when using this forum. If you are offering an item for sale or trade, please be responsible and respectful to others.
Enter to win the giveaway:
Follow the instructions in the rafflecopter below!
I'll be picking 2 winners from the replies in the history curriculum poll using rafflecopter, so make sure to reply and then click the rafflecopter noting that you've replied! You'll each get to pick whether you want the Expedition Earth, or Road Trip USA curriculum to add to your homeschool curriculum stash!
Details: Winners will be announced on the above rafflecopter on Sunday, March 1, 2015!
See you there!