Good morning everyone! I hope you're all continuing to enjoy and use our new homeschooling community! I am blown away by the response we received, and I'm so glad that it seems to be of benefit to so many people!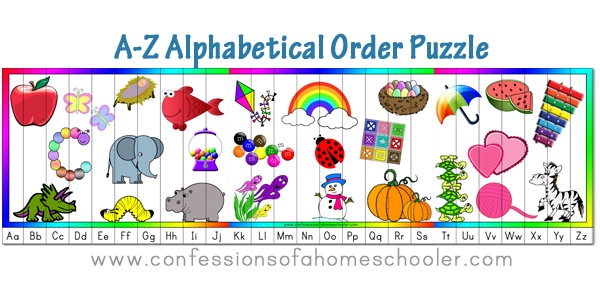 I have another fun freebie to share with you today!
For those of you who don't know, I created the K4 Number Order Puzzles quite awhile ago, and so I thought it would be fun to have an alphabetical order puzzle as well.
I've had this on my "to-do" list for quite some time, and finally had the chance to sit down and make it!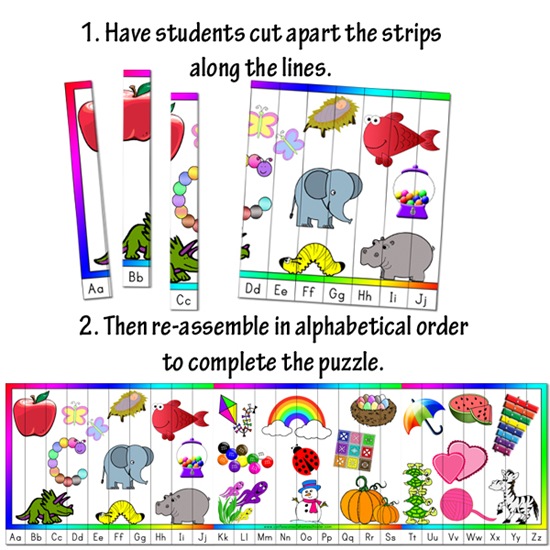 –> Download the A-Z Alphabetical Order Puzzle here! <–
Directions:
Print the A-Z Alphabetical Order Puzzle download on copy paper, or cardstock if you would like to re-use it.
Have students cut along the solid lines to create puzzle pieces.
Next have them place the pieces in alphabetical order to complete the puzzle.
You can laminate and re-use this puzzle, or have them glue the pieces in order on a large piece of construction paper.
And that's it! I hope you enjoy this lovely Monday, and my new freebie!
These activities go great with my K4 Kindergarten Curriculum.  The K4 Kindergarten Curriculum is great for kids age 4-5 who are kindergarten ready. The curriculum introduces beginning reading, math and handwriting skills, and prepares students to enter into first grade!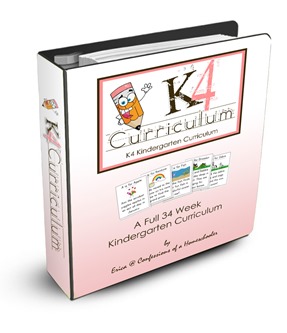 If you have a preschooler you might want to check out my Letter of the Week Curriculum, click on the image below to see more preschool activities.