Guess what time it is? Yep, you got it right, it's time for another monthly meal plan! March is already upon us, and that means we only have about 3 more months before schools out for summer! Yay!
And yes, I have a bit of spring fever here. Colorado has been crazy, 70 degrees one day, and snowing the next. I basically keep a pair of flip-flops and my Uggs at the front door, so I can decide on the way out which ones to wear.
Anyway, I have a new monthly meal plan for you all today! Hope you enjoy it.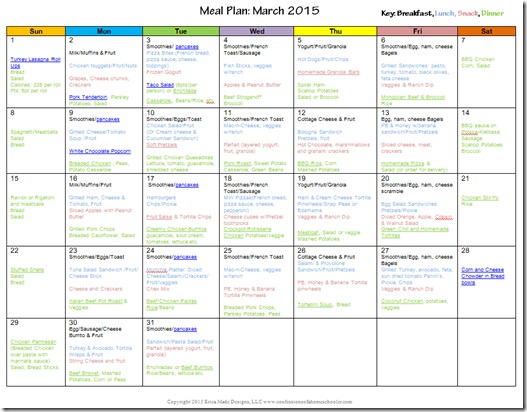 Download the March 2015 Menu:
For more fun recipes, visit my Recipes Page!
Here are some of our favorite smoothie recipes, just click on the image below!