Welcome to the last day of my COAH Community kickoffs!  I have a really exciting giveaway for you today, so make sure you read all the way to the bottom.  I am so excited about how well this week has gone and how fun it has been in the community.  I will be hanging out there and hope you all will continue to join me!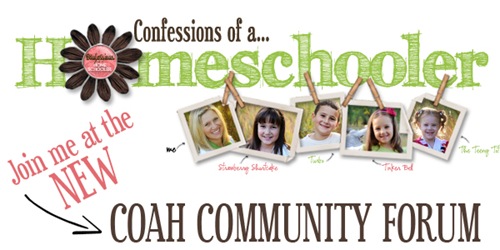 As you might be able to tell from my blog, I H.E.A.R.T school supplies! And I have several helpful school supply organization posts to prove it!
I mean just look at all of these goodies! I'm a total sucker for freshly sharpened pencils, new glue sticks, highlighters, fresh paper stacks, and those cute little animal erasers that nobody actually uses. Actually one time we found a pack of sushi shaped erasers. Be still my heart.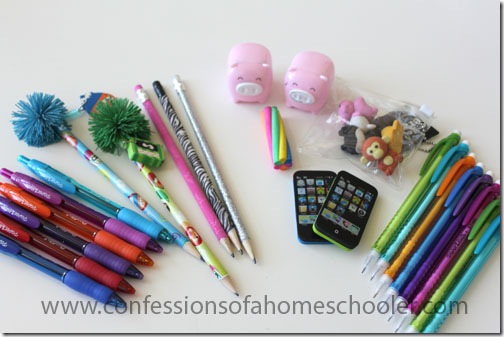 Anyone else like school supplies?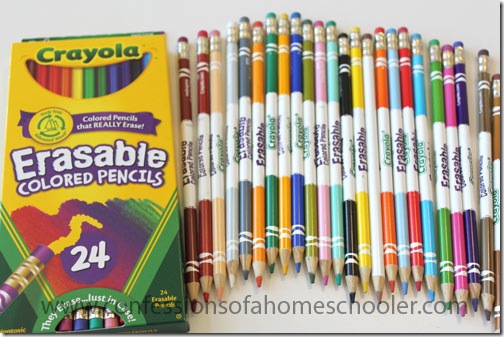 And I know you've all seen my supply caddy that literally holds our Ikea school desks in place. I honestly do LOVE this thing! It's called the Making Memories Desktop Carousel. I found ours at Michael's craft store and bought it using a 40% off coupon. They range $40 or so. I've also seen a new one called Recollections Desktop Carousel if that helps any of you out there! I keep the majority of our supplies in this caddy so everyone can share.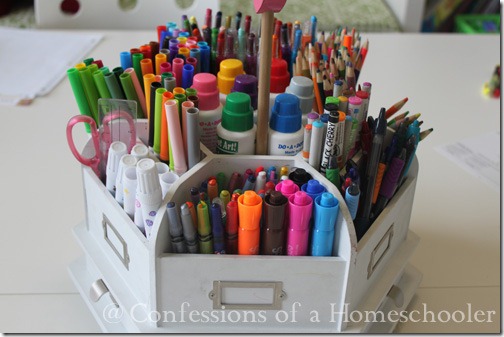 And just because I'm in the mood, here are some more school supply goodies we love…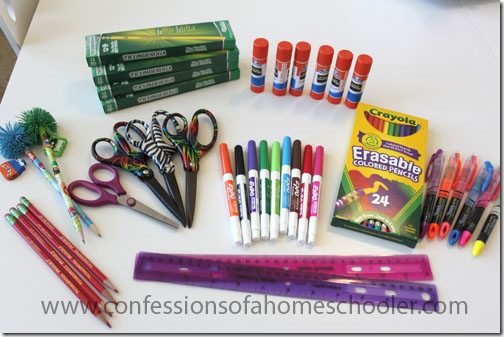 For today's forum discussion, I thought we could talk all about all of our favorite supplies! So let's head over to the COAH Community and discuss some of our our all time favorite homeschool supply!
Enter to win the giveaway:
I'll be picking 1 winner from the rafflecopter! Today I'll be giving away the coveted desktop carousel for your homeschool! (It will be similar to mine below, except it will be in black because that's the only one I can find!)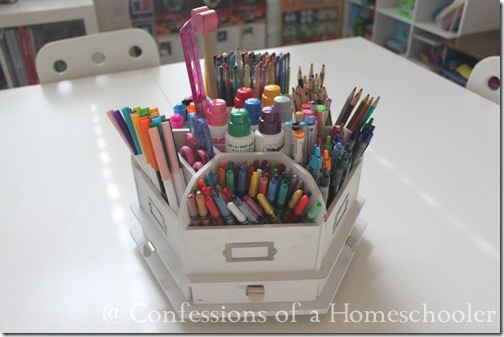 And don't miss the other fun posts in the Supplies & Organization area of the forum! I've shared some of my homeschool room posts over there and would love to see yours!
See you there!