Hi everyone! We had the pleasure of taking a tour of the Silk Road exhibit held by our local Museum of Nature & Science this past year. It was so cool! And it fit right in with our Expedition Earth world geography studies, so that was a win win!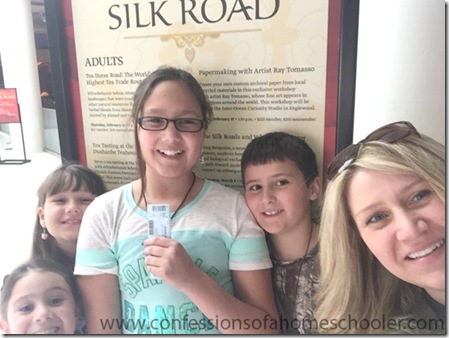 While we weren't allowed to take any photographs, the exhibit had a ton of really interesting informational exhibits as well as interactive things for the kids to do. My favorite were the merchants along the "road" selling their goods. They each had different stories to tell and the kids would gather around to hear what they were selling, and what they had to say. Each one was dressed the part and totally in character which made it so fun!
Since the tour didn't take too long, we also checked out a few of our favorite spots in the rest of the museum. Turbo was able to blow up a star in their simulator which was fun. He also tried to dock a floating space shuttle which is way harder than it looks!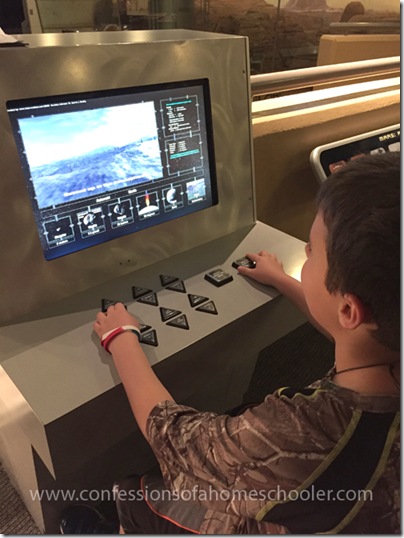 We talked to an astronaut on Mars. She said that it took her about 9 months to get there, and she lives in a small space station docked on the surface. I was claustrophobic just thinking about spending 9 months in a space shuttle! I guess we know who won't be entering the space program any time soon!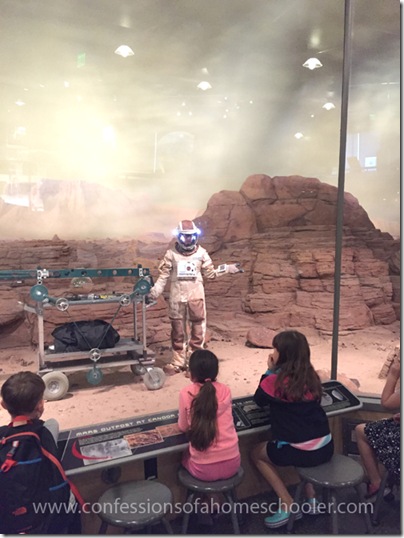 We also checked out the earthquake meter on the giant earth display. It was really cool to see how many quakes there are going on all the time! Who knew? Okay, some of you are probably up on current things like that, but I prefer to live oblivious to the dangers around me! ;o)
Lastly we went through the gem and mineral mines. These are really cool, and they have a ton of amazing items on display. Here were a couple of my favorites, though honestly there were too many to take pictures of!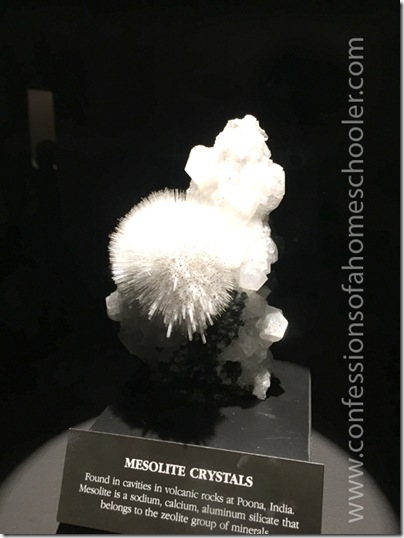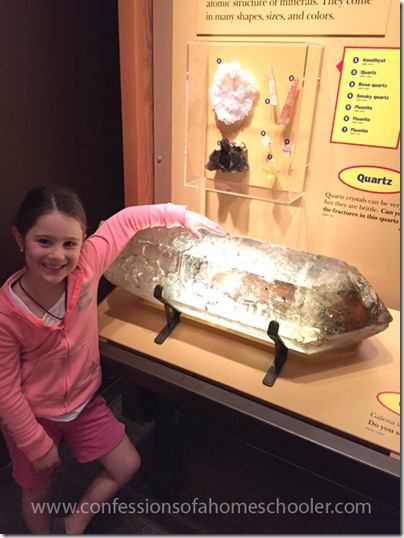 Afterwards we went out for some homemade ice cream which is always a good way to end the day!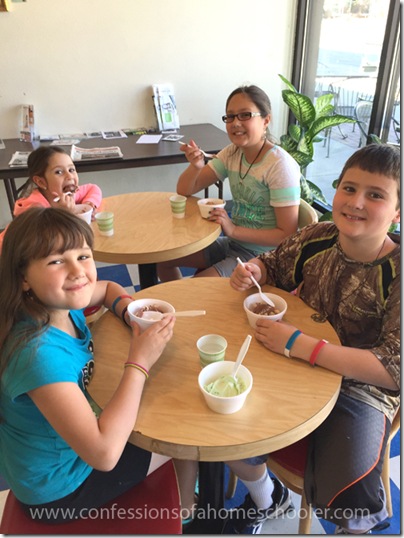 And that was it for our Silk Road Museum Tour! I hope you are all making the most of your homeschooling and getting out to experience things in real life too! Want some more field trip ideas? Check out my Homeschooling in CO for a list of fun field trips you can take too!
Happy Homeschooling!