Good morning homeschoolers! Today I have another organizational Tip Tuesday for you! Today we're talking a little bit more about storage solutions for your homeschool.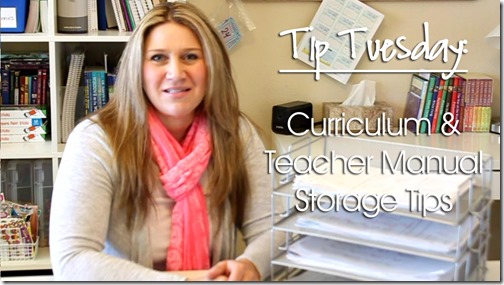 Ever wonder what I do with all of my teacher's manuals and student workbooks? And what about all of that curriculum that we aren't currently using, but I know we'll need in the future? Find out how I keep all of my teacher stuff organized and how I store our student workbooks and long term curriculum in today's Tip Tuesday: Curriculum & Teacher Manual Storage Tips video!
I hope you enjoyed today's Tip Tuesday, and if you have any storage tips to share, make sure to leave a comment below!
Happy Homeschooling!