Sawa dee ka! And welcome to our Expedition Earth World Geography week where we're learning all about Thailand!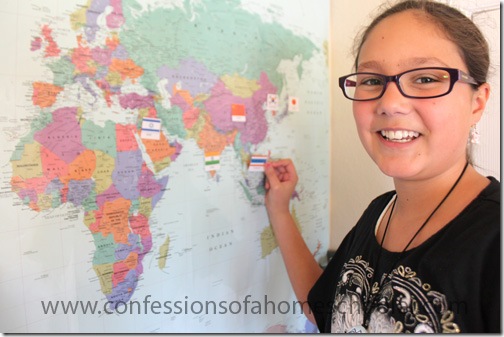 Of course we always start off by finding the country on our world wall map. This year I printed & laminated an extra sheet of our country flags and we've been adding them to the map as we go. It's been kind of fun to track all of our travels!
Here are some of the things we learned about Thailand:
Where Thailand is on the map, the Gulf of Thailand, the Mekong River, and the capital Bangkok.
How to say "Hello" in Thai – Sawa dee Ka!
We prayed for the Thai people
About children in Thailand
Completed a lapbook activity
Completed and classified animals of Thailand
Learned new Geography terms
Made a Krathong floating boat craft
Learned more about Thailand—National Geographic
Learned about the Thailand Floating Markets
We watched a video on the Floating Market (Warning, there is mention of Thailand's red light district at time stamp 5:44)
One of the new additions to my curriculum that we didn't have last time around are these cute post cards. The kids are having fun making up their own cards for each country. Here's Strawberry Shortcake's card for Thailand. Looks like we're enjoying the yummy Thai cuisine!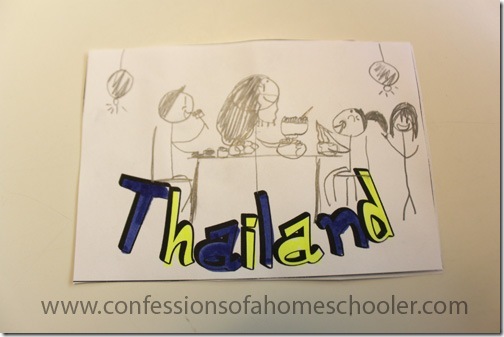 Here is a collection of all of her postcards from our Asian trips…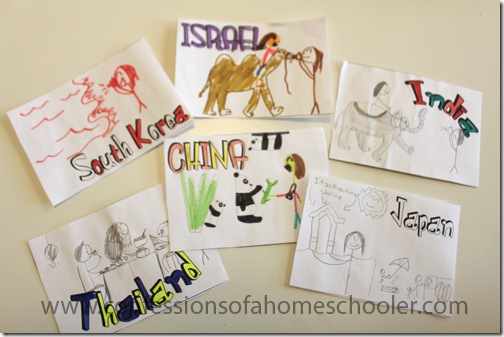 We also learned some fun facts about Thailand and then added our mini-book to the world lapbook that we're working on.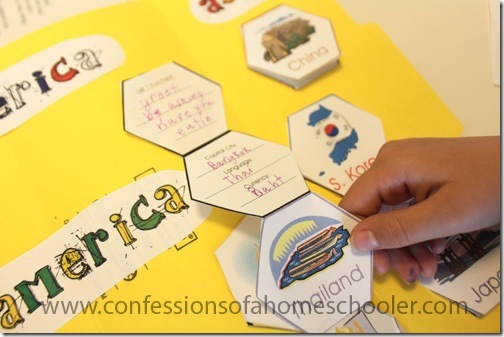 Out of all of the languages, Sawa dee-ka was the one that everyone remembered! We say it to our favorite Thai restaurant manager whenever we go there. And we go there a lot, so he knows us well LOL!
Although he doesn't approve of homeschooling and tries to get me to put the kids in school whenever we go there, he was excited to see that we taught the kids a little bit about Thailand!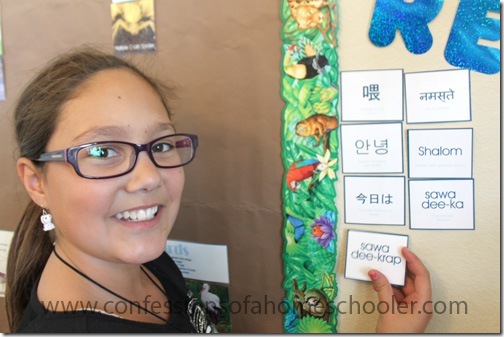 Here's Turbo locating the capital of Thailand in our Atlas. Once located, he passes it to a sibling with the longitude and latitude coordinates for them to find.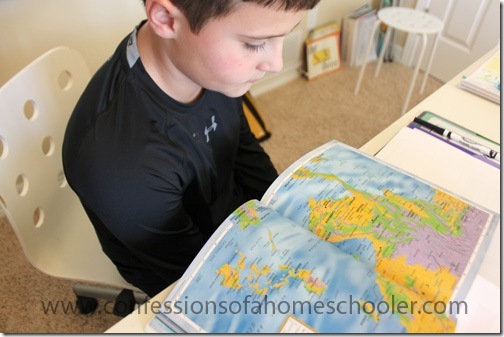 Our cousins took a visit to Thailand and surrounding countries this summer and brought back some money for us to check out. The kids were excited to have real money to see! This is a mix of Thai coin and the Vietnam Dong.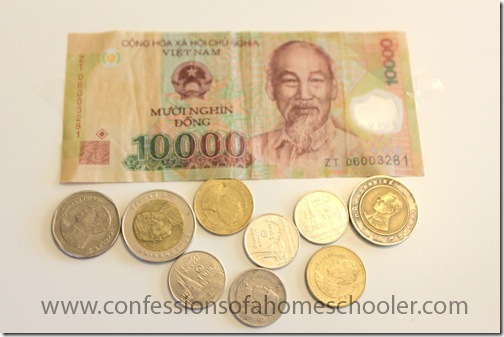 Turbo thinks he's struck it rich!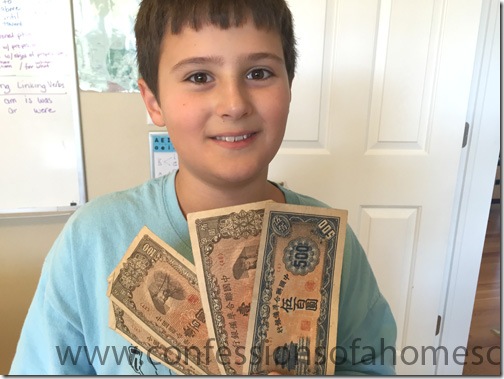 And here's Tinker Bell adding an animal to our animal wall! We always pick numbers to see who get's to read the fact sheet for each animal and add it to the wall.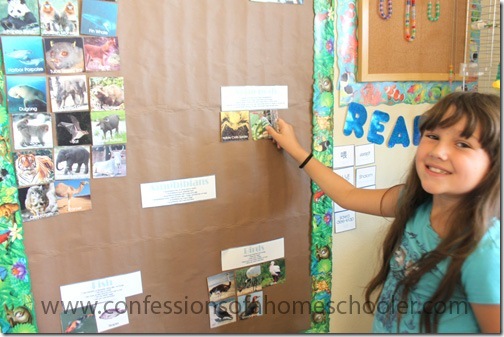 Last time we went through this they had fun making these Thailand Floating Boats as we learned about the floating markets there.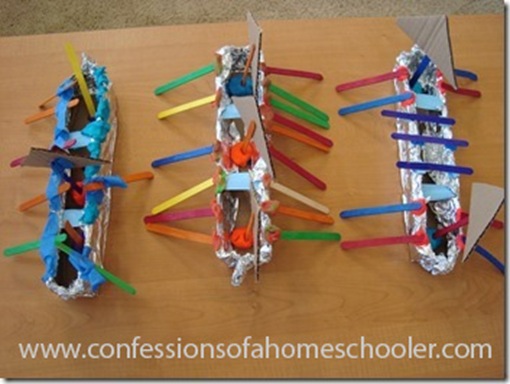 Throw Back to 2010 when we last studied Thailand… Look how tiny they were!
When we were eating my preschooler saw the waiter walk by and started saying "sawa dee ka! sawa dee ka!" he was so thrilled that she could say hello in Thai that he came and taught us a few more words, then took our picture! We got wonderful service after that too! Here's my yummy Phad Thai, even the kids liked it! And with fried bananas and homemade coconut ice cream for dessert a good time was had by all!
Click here if you'd like to follow along with our Expedition Earth Geography Curriculum Journey!
Expedition Earth is a hands on world geography curriculum that covers 31 countries across the world. It is designed primarily for K-5th grade students. Students will learn the continents, oceans, people, cultures, animals, climates, try new foods, crafts and more, all through hands-on activities!