Hey friends! Welcome back to another episode of Tip Tuesday! Today we're talking about procrastination. It happens to all of us, especially with so today I'm sharing 6 easy tips that I've implemented to help stop procrastination in your homeschool!
Do you find your kids procrastinating instead of doing their schoolwork in a diligent and timely fashion?  Do your kids dawdle, sharpen pencils, get water, then go to the bathroom and eventually get to their work only after chasing them down? Don't worry your not alone!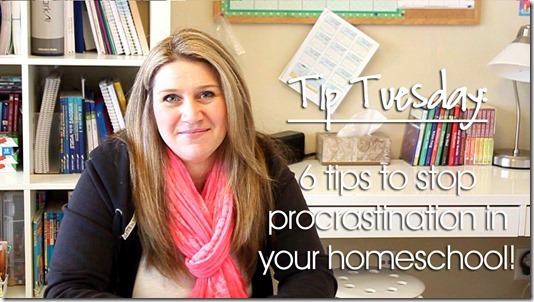 I'd venture to bet that procrastination is probably found in most homes. And it can definitely become a problem for a homeschooling mama with more than one child to teach.
Like if you hypothetically have four children for example.
Fine, it's not a hypothetical for me. I do have four children. And procrastination isn't a hypothetical for us either! It was like an everyday occurrence back in the day.
Check out today's Tip Tuesday video: 6 Tips to Stop Procrastination in Your Homeschool!
I've also written a post on this topic, so if you'd like to see more detailed information check out my post on How to stop your kids from procrastinating.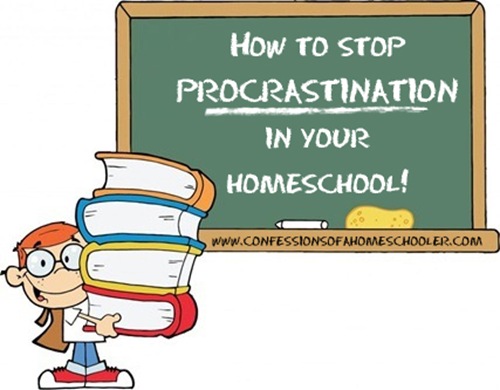 I hope today's Tip Tuesday helps out some of you as well! As always if you have any motivational tips please make sure to leave a comment below or head over to our COAH Community and share your ideas!
To keep up with our shenanigans, feel free to follow me:
YouTube Channel: https://www.youtube.com/user/EricasHomeschool
Facebook: https://www.facebook.com/ConfessionsofaHomeschooler
Twitter: http://twitter.com/ericahomeschool
Pinterest: http://pinterest.com/ericahomeschool
Want to see more of my Tip Tuesday Videos? Make sure to click the image below to check out all of my homeschooling tips!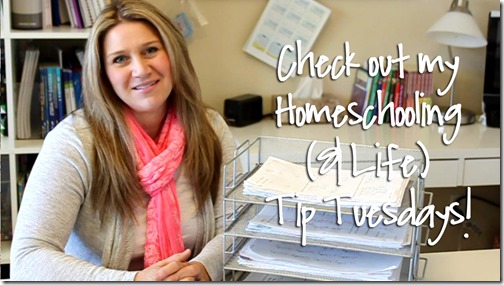 I hope this helps some of you out, I know getting started can be overwhelming! I wrote a book called Homeschooling 101 that will help answer all of your questions on how to get started homeschooling, choosing curriculum, creating lesson plans, etc. For more information on homeschooling check out my Homeschooling 101: A guide to getting started!