Good morning friends! I am happy to announce that the new Winterberry Quilt pattern is now available in printed format!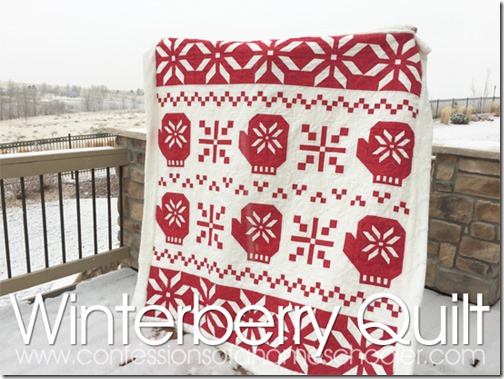 –> Click here to get the Winterberry Quilt Pattern! <–
Just looking at it conjures up images of hot cocoa, a warm fire, and movie night! Which is where I'll be for the evening if you need me. Except I might go for some tea rather than hot cocoa.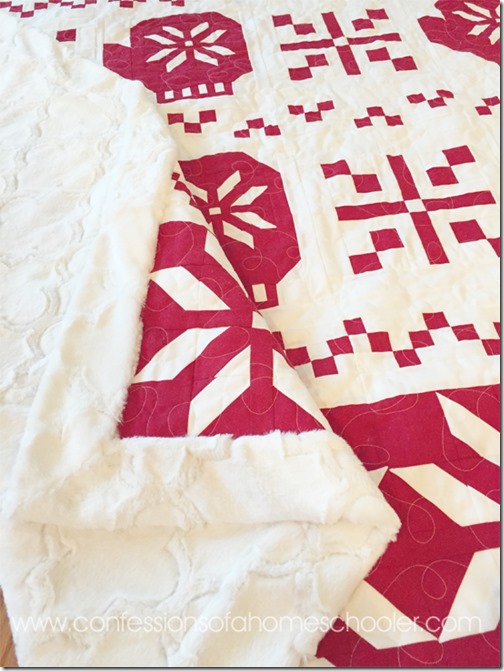 This is an intermediate level quilt, however it is still fairly easy to assemble. To make it easier, I cut out and labeled all of the pieces first. Then tackled one block style at a time. If you have everything cut out, it's easy to sew together a few pieces here and there when you have time.
And I decided to add this fuzzy backing just to seal the deal with coziness. And yes, the pattern shows you how to do this type of binding, and make your quilt extra soft and warm!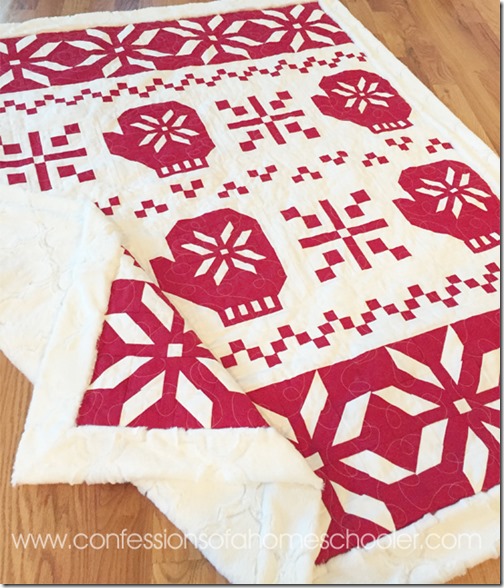 Fabric Requirements:
2-3/4 yards Bella Solid Red
3-1/8 yards Bella Solid 9900-97 White
4-1/2 yards backing fabric
80" x 72" cotton batting
2/3 yard binding
Finished quilt size:
Without borders: 61" x 67"
With self-binding method: 68" x 74"
If you make this quilt, make sure to tag me on social media using #winterberryquilt and @ericaarndt I hope you enjoy this pattern!