Hi friends! I've had a ton of requests for a 2017-2018 Student Lesson Planner and so here it is! This planner is specifically designed for students to help keep track of class schedules, exams, projects, assignments, grades, reading, and activities that you might need!
NOTE: This planner is a download and print type planner, it is not editable via computer at this time, sorry!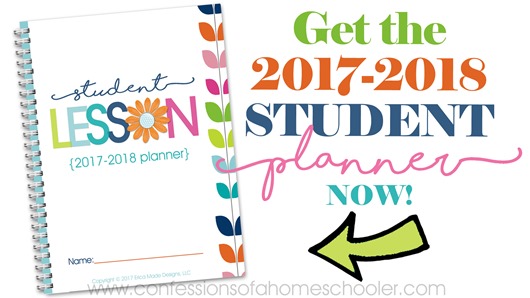 The 2017-2018 (8×10 Portrait Layout) Student School Planner is a full sheet planner for those of you who like more room!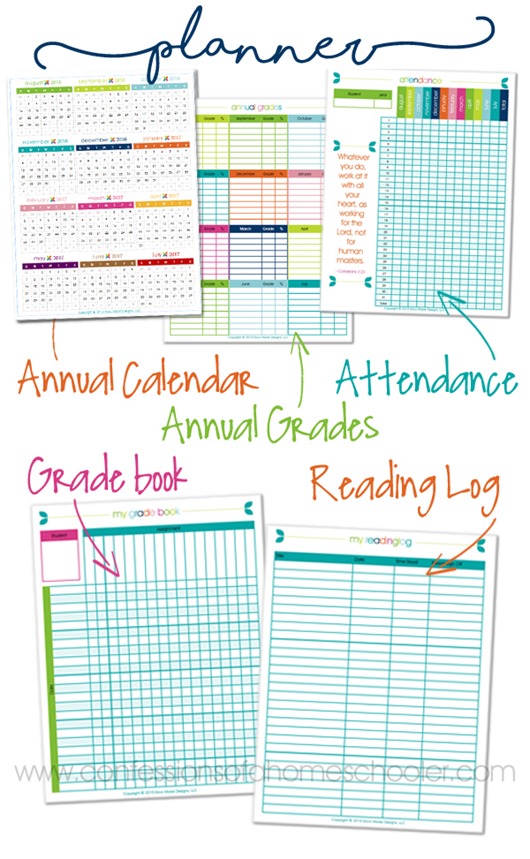 What's included?
This planner includes colorful weekly planner pages for the July 2017 – June 2018 school year. This planner is 8×10 portrait format for easier printing and binding. It includes 172 pages total.
Planner runs from July 2017 – June 2018 and is pre-dated
Days run Monday-Sunday
2017-2018 year-at-a-glance pages
Monthly overview pages
Weekly planning pages
Weekly Overview pages
Class Schedule
Contacts
Activity tracker
Notes pages
Reading Logs
Assignment logs
Project planning pages
Annual grade tracking pages
Daily grade tracking pages
Attendance tracking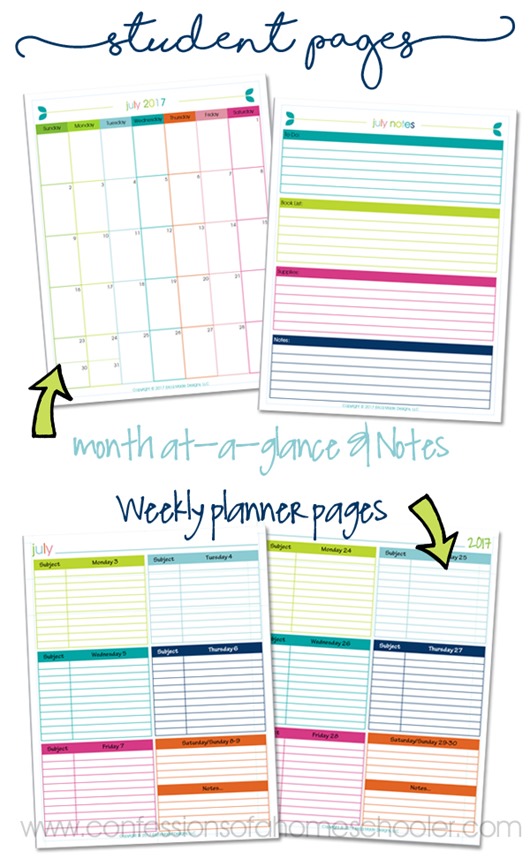 NEW!! By popular request, I've added in a weekly overview page for each week. Students can keep track of assignments, exams, reading, as well as basic calendar activities!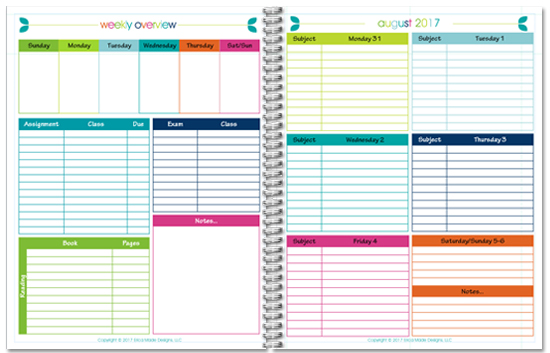 There are also grade tracking, attendance tracking, and reading logs and a 2017-2018 year-at-a-glance page.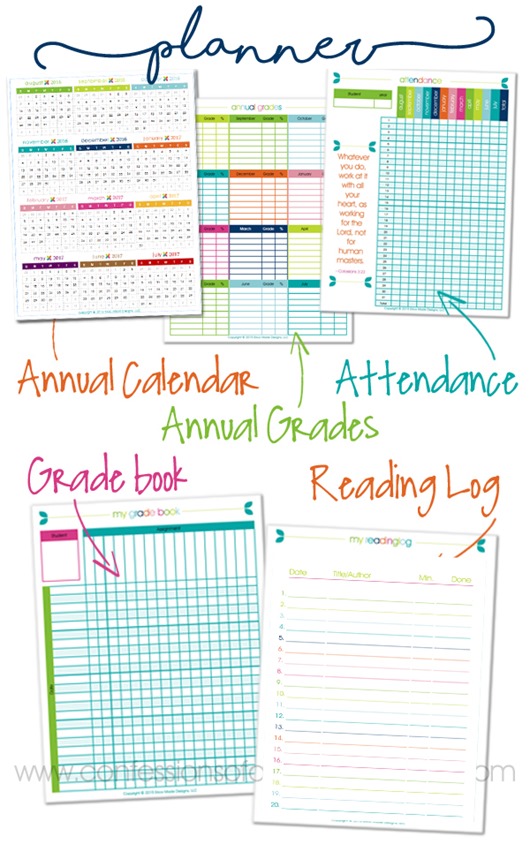 I've also included student specific pages such as class schedules, project planners, and assignment and exam tracking pages.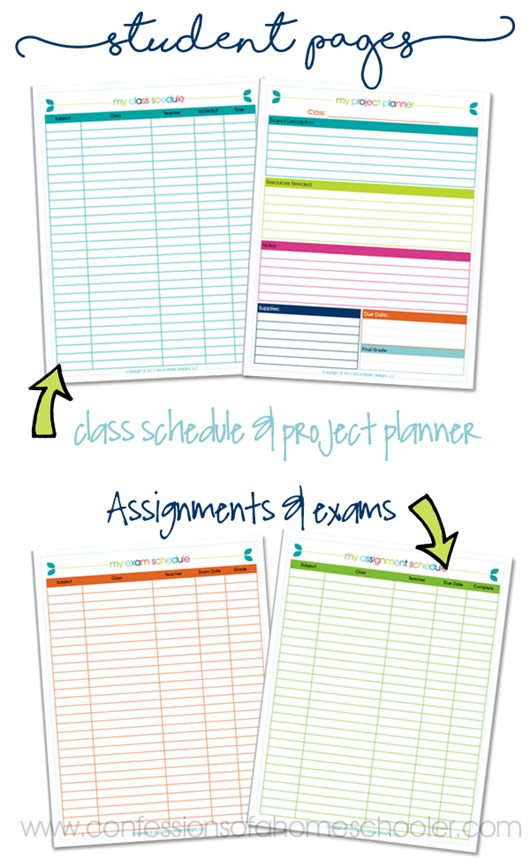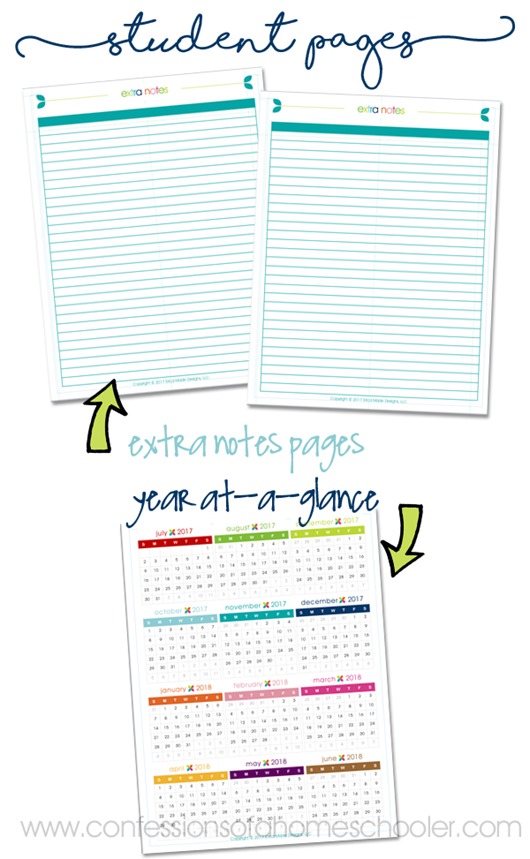 I've also included contact pages to keep track of all of your friends as well as an extra curricular activity tracker so you can keep track of where you need to be!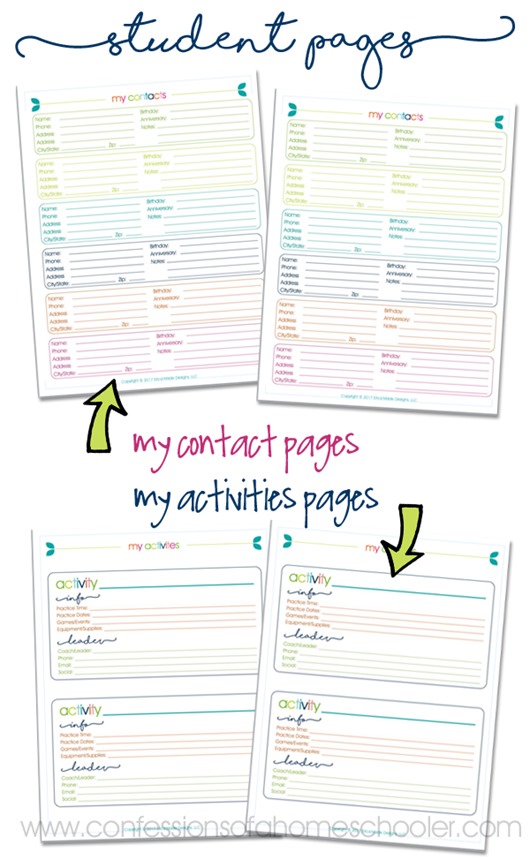 There are also plenty of "to-do" lists and inspiration pages to keep track of things your ideas!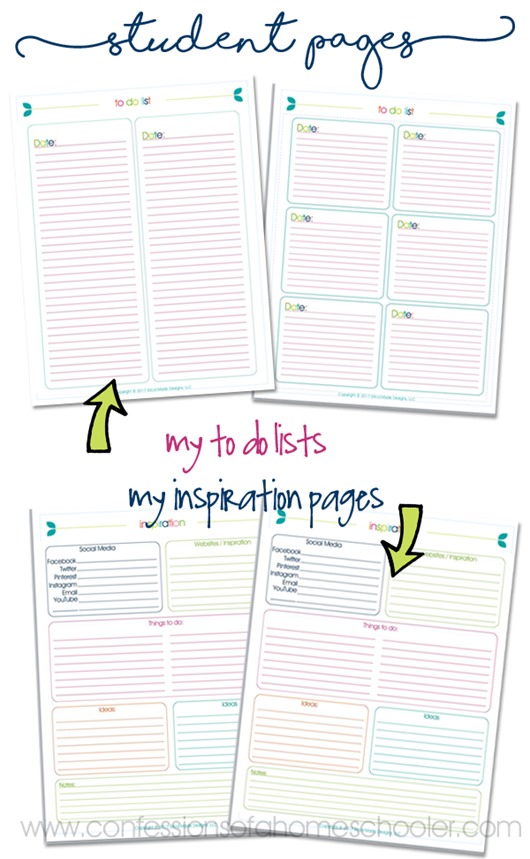 This super fun planner is available right now! And you are more than welcome to print extra copies for all of your children, so you do not need to purchase one planner per person. Yay for sharing!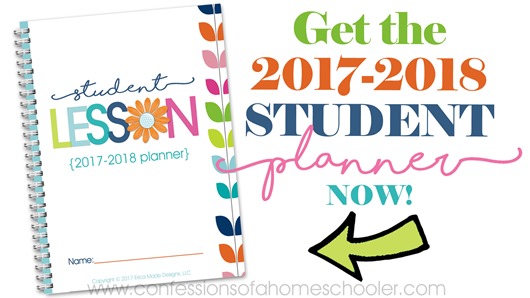 Suggestions for use:
I suggest printing the planner double-sided on light weight cardstock. I like to take mine to a local office supply store and have it spiral bound. It cost about $4.00 for the spiral, plastic cover, and backing.
Next get some colorful pens, I like Frixion erasable pens, and start planning! The current weeks are already dated along the top of each page. All you have to do is fill in the subjects down the left hand column.
Classroom Use:
If you are a teacher and would like to use this planner for your students, please make sure to purchase the classroom license version of this planner. It allows for printing of multiple copies for several students. Each teacher must purchase one copy per class.
PLEASE NOTE: This item is currently only available as a download. I suggest printing the file double sided, then have it spiral bound at a local copy store. I would suggest printing it on a light weight cardstock for durability and to prevent ink bleeding through the pages.
If your printer doesn't have double sided printing, you can simply print all of the odd pages, then flip and print the even pages on the back side. Just make sure you're pages are set up in the right order to print the correct pages on the backsides.