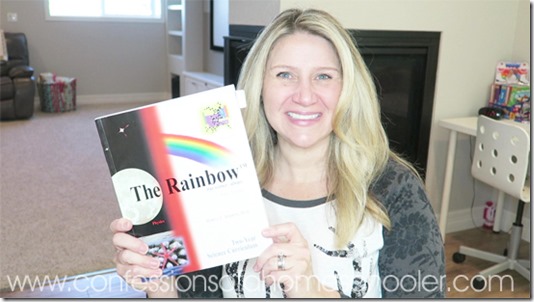 Hi friends! Today I'm sharing my thoughts on The Rainbow Science curriculum by Beginnings Publishing. The Rainbow Science is a two year curriculum covering physics, chemistry and biology and is intended for use with 8th (year one) and 9th grade (year two). Last year we completed year one with physics and chemistry, and this year we're going through biology.
We do two lessons and one lab each week and it seems to be a great fit for us so far. We are really enjoying this curriculum and I definitely plan to use it with my younger girls when they get to 8th and 9th grade.
Watch my video review of The Rainbow Science here:
What you will need: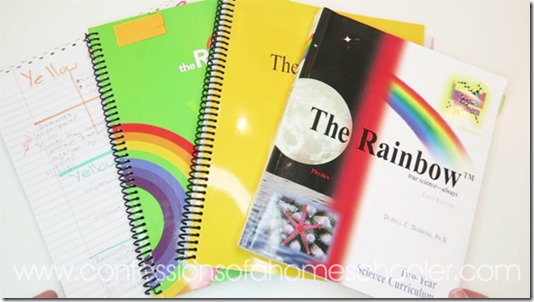 You will want to get the student text book, teacher's manual (which includes answers to text questions and labs), the student lab workbook, and the science kit for whichever year you're working on. If you've started year one and want to continue with year two you just need to get a new lab notebook and the supply kit (durable and renewable kit) for year two.  You will continue to use some items from the Year 1 kit, so make sure you don't get rid of those!
You do not need to purchase a new teachers manual or student reading text.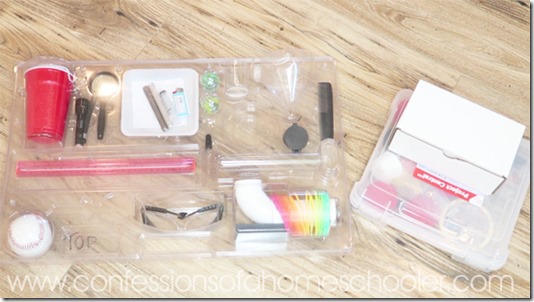 I suggest ordering at least one student text book, you could always share if you have multiple students, but I find it easier if each of my kids has their own copy. You'll also want to order one lab workbook for each of your students and one kit. We share our kit when doing experiments, but I suppose you could order one kit per student. I prefer to share since the science kit is always the most expensive part of any science curriculum. And like I mention in the video we've found it very useful to have the kit as it makes science a no-prep curriculum for me. I don't have to plan anything ahead of time, we just open our book and get started.
Suggested Grade Levels:
This course can be used as a Jr.  High course or can be taken for two High School credits. You can receive one credit for Physical Science (Yr 1) and one credit for Biology (Yr 2).
Where to get The Rainbow Science:
You can order your curriculum from Beginnings Publishing. If you have any questions that I didn't address in the video you're welcome to contact them, they're very helpful!
You can find more information on quizzes and using this course for high school credits here: