Happy St. Patrick's Day everyone! Who was this man that now encourages us play bagpipes, eat corned beef, and what's with all of the people sporting green?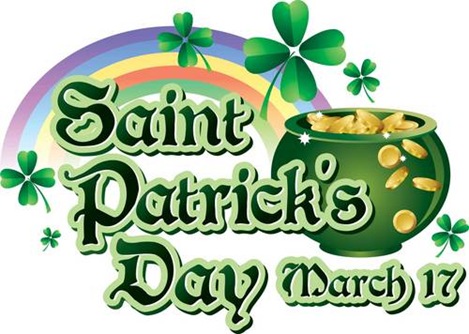 St. Patrick of Ireland was a 5th- century Christian missionary in Ireland. When he was about 16 years old, he was captured by Irish pirates and taken as a slave to Ireland.  He lived there for about six years before escaping and returning to his family in Britain.
After years of training and study, he returned to Ireland serving as an ordained bishop, and later became revered as the patron saint of Ireland.
March 17th, thought to be the date of his death, is the day we now celebrate St. Patrick's work, as well as Ireland itself. The first St. Patrick's Day parade was held in New York City on March 17, 1726. Irish Americans celebrated the day with a traditional meal of corned beef and cabbage, a parade, bagpipes and drums. Over the years many Irish immigrants fled to America in the wake of the Great Potato Famine, and the day became a way to connect the people, and eventually the celebration spread through out all of America. it is also a public holiday in the Republic of Ireland and Northern Ireland.
Today our celebrations still include traditional Irish meals, parades, and people opting to wear shamrocks and green in honor of the day. The 3 leaf petals of the shamrock represent the Trinity in the Christian religion, and hopefully a little good luck too!
Since there is a rumor going around that one can find a pot of gold at the end of the rainbow, I think some fun rainbow activities might be in order this week, don't you? Check out my free Letter R preschool worksheets for some fun learning activities.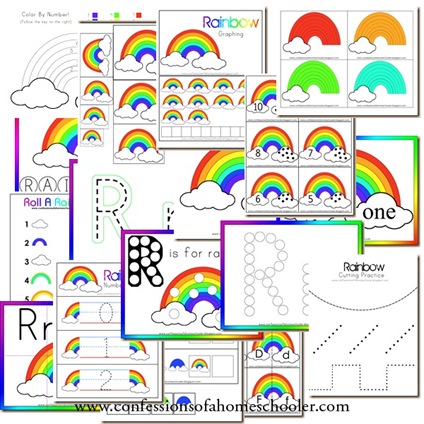 We even made some rainbow crayons awhile back that are always a fun treat!
And check out my pinterest board for a bunch of fun St. Patrick's Day ideas, recipes, crafts and more!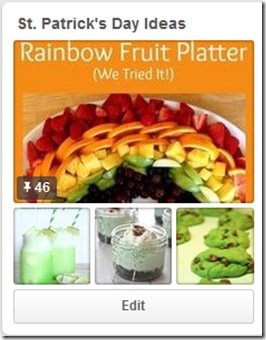 May your blessings out number
The shamrocks that grow,
And may trouble avoid you
Wherever you go.
~ An Irish Toast