Good morning friends! It's not unusual for my husband to come home to find our home rearranged, and today was no exception! I like to switch things up, give things a fresh new look, and clean out the accumulation of clutter that seems to infiltrate my homeschool room.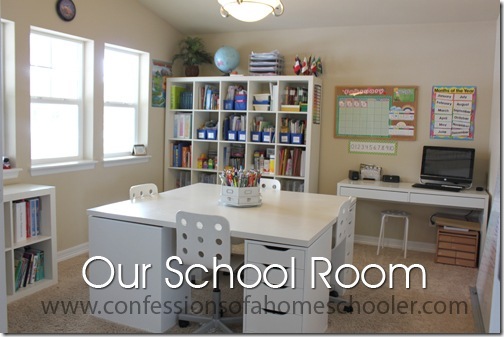 So after school the other day, we decided to do just that, and we tackled our homeschool room. It was starting to feel cramped and cluttered, and after the holidays I think everything just needs to get a good cleaning.
We started by pulling cleaning off all of our shelves, then decided to move our furniture around to give it a new feel as well as hopefully give us some more space.
Here's a video tour of the new setup, I hope you enjoy it!
Below you can see our school desk setup. I have a whole post on our Ikea desk units you can check out. They discontinued the table tops I purchased, but they replaced them with the Linnmon Table Tops, white.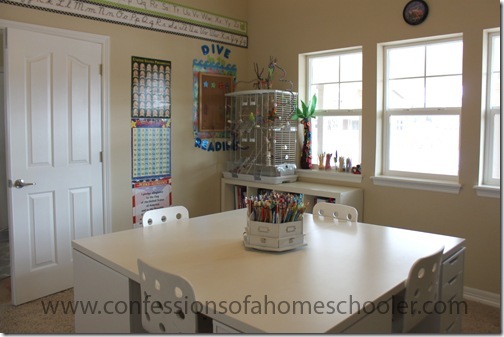 For my feathered friend lovers out there, here's a closeup of our sweet budgies. Remi and Kiwi are doing well, and loving their new home! They still keep us company while we're working, and like to fly around the room as well as play on top of their cage while we do school.
We leave their cage open all day so they have the freedom to roam around. But they mainly stay in the school room with the exception of a few random house tours every now and again.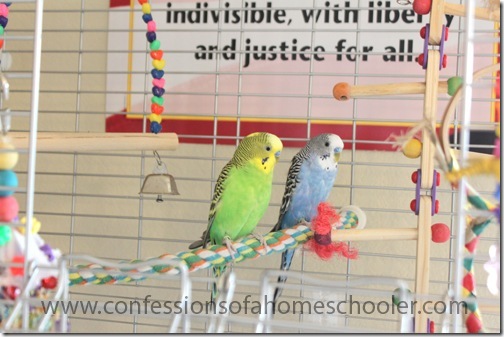 And here's an overview of the new setup. We're loving the new space and I'm hoping that it'll stay nice and organized for the remainder of our school year!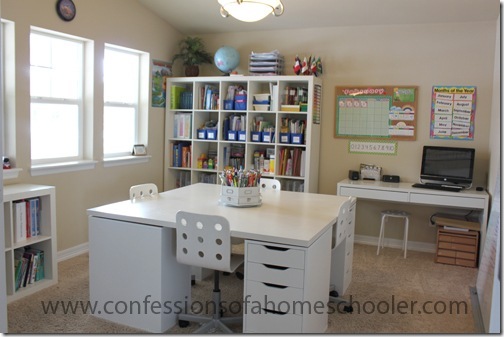 As promised, here are some links to the products mentioned in this video:
I hope you enjoyed the new tour, and I'll see you tomorrow!