Hi friends! I've had several requests to do a review of the BJU Press English/Grammar Curriculum. Today I'll be sharing our thoughts on this curriculum, how we have used it in the past as well as where to get the curriculum!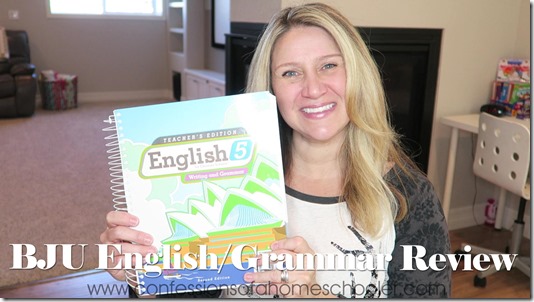 Note: I'm not currently using BJU English this year, but have enjoyed it in years past. We are currently using another program that we are also enjoying. You can find out more about our current year's curriculum picks here.
Watch my video of the BJU Press English Curriculum Review here!
How we use it:
As I mention in the video, we don't use the writing portion of the BJU Press English curriculum. So we just did the odd chapters and skipped the writing ones. When the kids were younger we alternated doing one week of BJU Press English, then one week of IEW Writing.  Some years we just did the odd chapters from BJU English and did writing each week. Just depended on my mood I guess!
Either way it worked out well for us. The lessons take about 40-45 minutes to do each day. I would teach the material and then my student would finish the corresponding worksheet for each day. At the end of each chapter they have a review lesson and you can add in the tests if you choose to as well.
What to buy: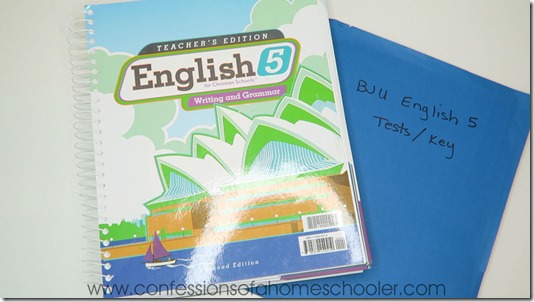 To complete the BJU English curriculum you'll want to get the Teacher's Manual, Student Workbook, and then Tests and Test Answer Key for your student's grade level.
Where to buy:
You can order BJU Press products directly from the BJU Press Website here.
Since BJU English can be a bit pricey, I like to try and find it used wherever possible. Just make sure you are getting the current edition of any teacher's manuals as the older versions will not correlate with their current student workbooks! Here are some of my favorite spots!
Local used curriculum fairs