Hi everyone, I don't know about you, but with the crazy cold temperatures here, I'm in the mood for spring! And so it's with great excitement that I'm releasing a new quilt pattern today. It's called "Free Bird" and I love the simplicity of this one. It's super fast and easy to make and is even good for beginners.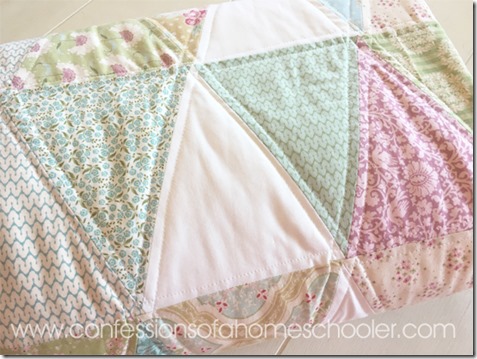 My fabric choices:
For this quilt I used a mix of Tilda Apple Bloom and Bumblebee fabric for the patterned areas, and Moda Bella Solid white 9900-97 for the white triangles. Their lines tend to have a nice vintage look to them and I think they blend well together. You can find Tilda fabric online and on Etsy . Willow Cottage Quilt Co also sells Tilda and offers US shipping!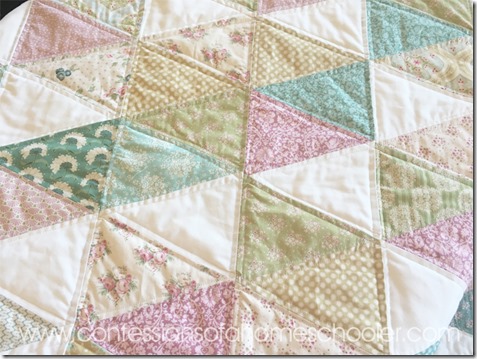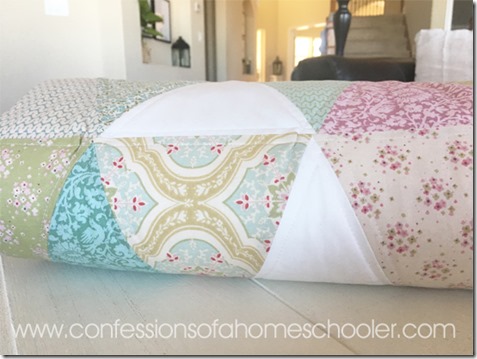 The backing I used is from the Bee Backgrounds (C6381) line by Lori Holt and I think it's one of my all time favorite prints for backing!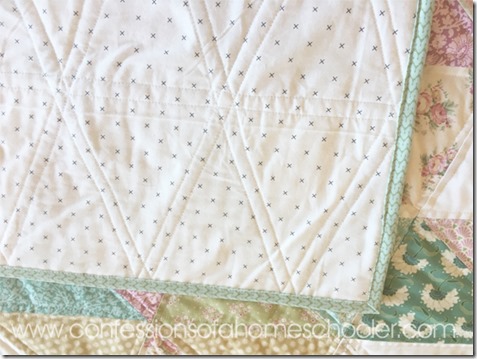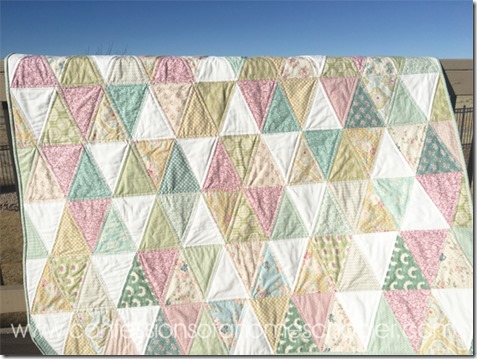 –>> Get the Free Bird Quilt Pattern here! <<–
This pattern comes with instructions as well as a template to be able to create this gorgeous quilt. You just need to choose fabric!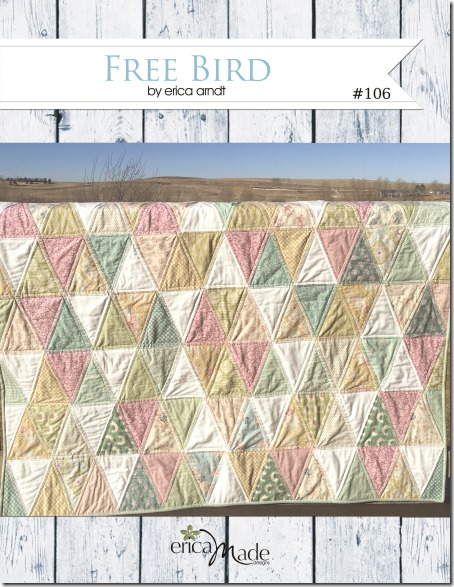 Fabric Requirements:
3/4 yard of 11 different prints. (You can also use scraps to give this quilt more variety!)
2 1/4 yards of white fabric
5/8 yard binding
Triangle Template (included in pattern) OR this 8.5″ 60 degree Triangle Ruler
Fabric Starch (Optional)
Finished Size approx.: 54" x 74"
Here are a few more of my Quilting Tutorials online if you're just getting started:
To keep up with our shenanigans, feel free to follow me: