Do you want to learn how to knit, but don't know where to start? Fear not! I have a new beginning knitting series launching today!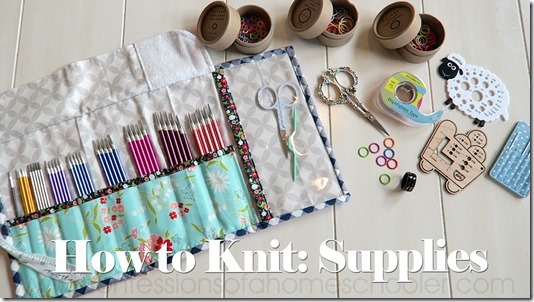 Over the course of the next several weeks I'll be uploading beginning HOW TO KNIT video tutorials to help you get started! We'll take it one step at a time so you can learn everything you need to know to be able to knit!
People always ask me what the best yarn is for a beginner and what needles to use, so  in today's video we'll be talking about the best yarn and needles for a beginner and I'll also share my favorite top knitting supplies as well!
Ready to get started?
Watch my How to Knit: Supplies video here!
Supplies mentioned in the video:
And that's it for my first How to Knit video! In the upcoming videos I'll be showing you basic beginning knitting skills like casting on, the knit stitch, purl stitch, and all of my beginner tips as well!
If you have a video you would like to see a tutorial on, make sure to leave a comment below!