Looking for a fun way to learn about animal habitats? I have a new series I've been working on and today I'm releasing the Animal Habitats: Islands Lapbook!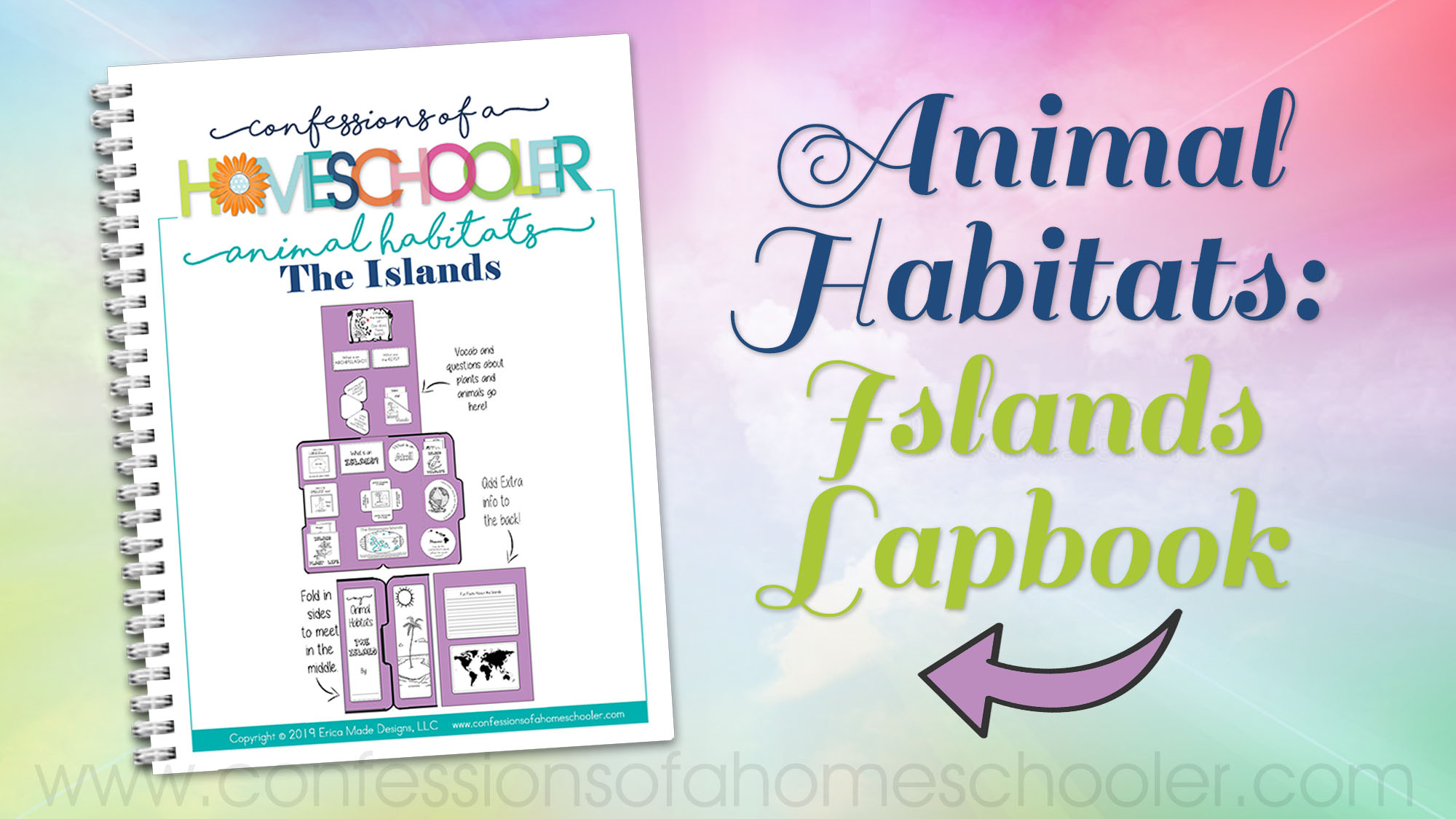 This lapbook will help your students learn all about islands, and the plants and animals that call the islands their home!
Inside the download you'll find plenty of fun pages to help guide your students in their own research project where they'll gather and learn information the fun way, hands-on experience!
I encourage you to have your students research information, watch videos, and print out pictures to add to their lapbooks. I also like to encourage them to do artwork or decorate their lapbooks as well! Anything you can do to make learning more hands-on and engaging is a total win!
Here's a sneak peak of the insides of the lapbook. Of course you can add anything you would like to it, and organize it however fits your needs the best. And I've provided several mini-books to help make this project easier for you!
The lapbook includes a fun front cover and report pages for extra information along with 19 different activities to help your students learn more about this fun topic!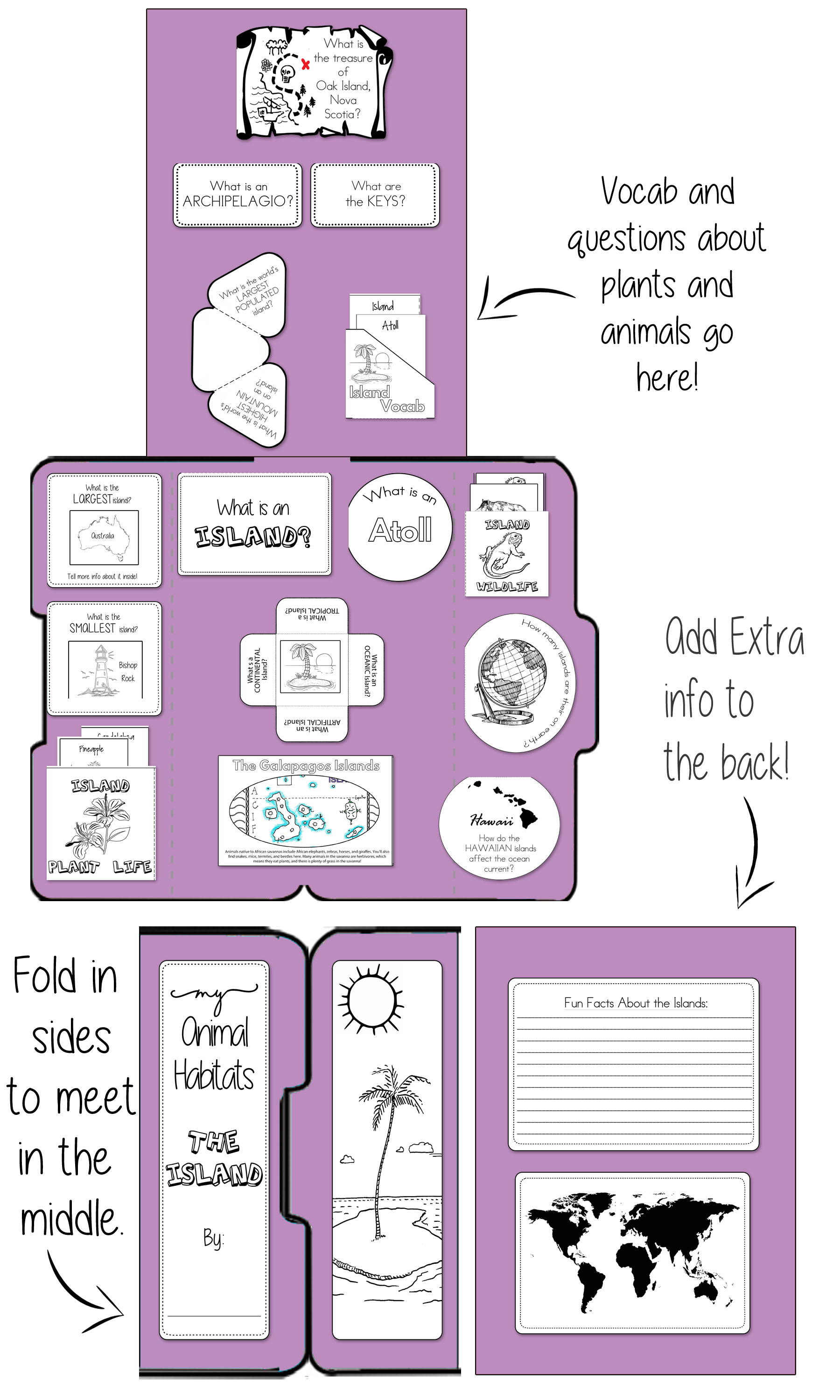 I have also included popular vocabulary words that are associated with islands, of course you're welcome to add your own too!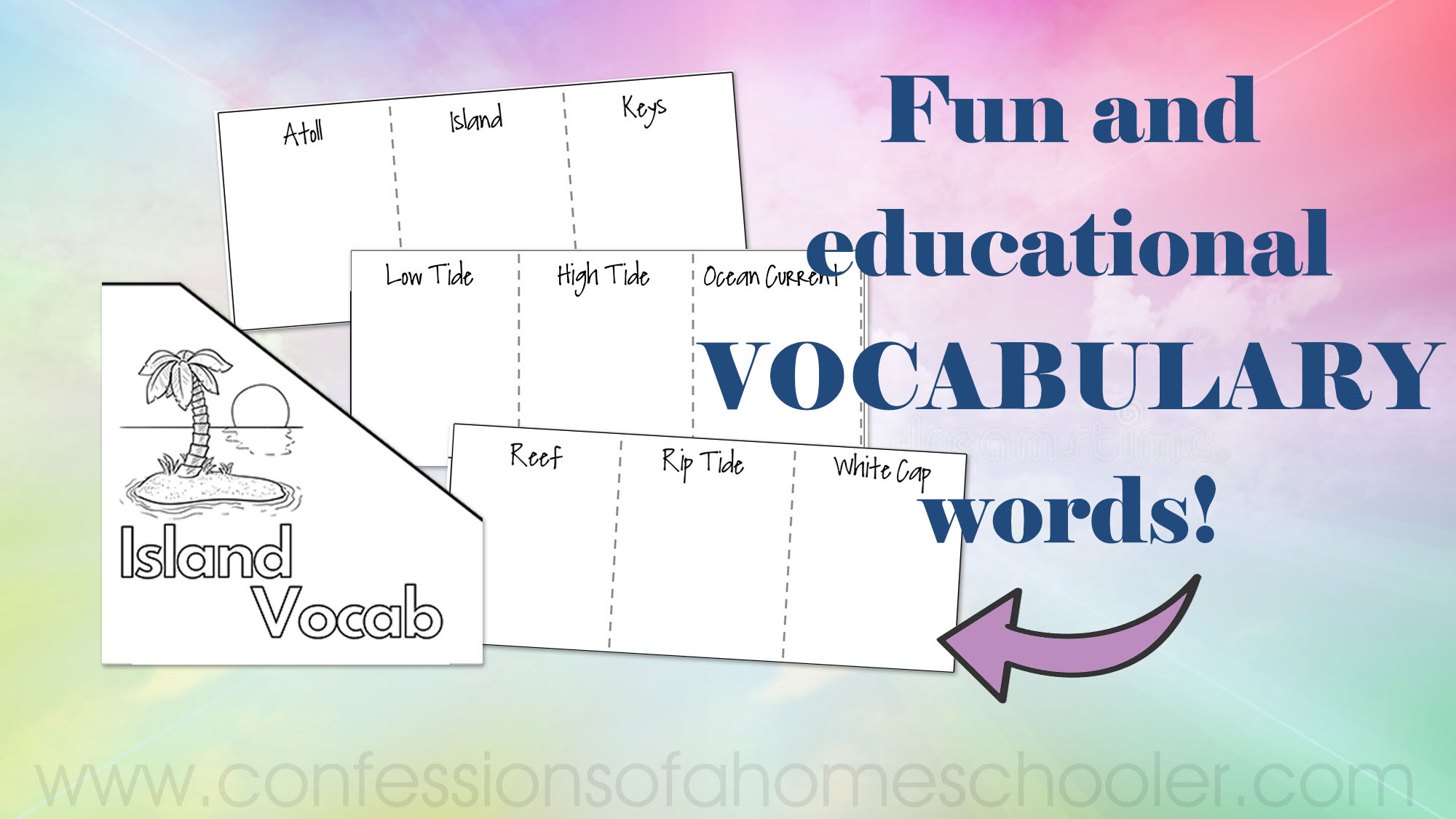 I've also added in blank mini-books to help make this unit more customizable for you!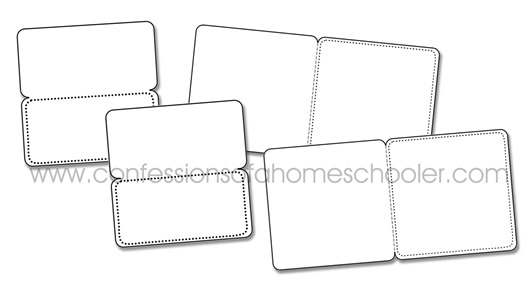 –>> Get my Animal Habitat: Islands Lapbook unit here!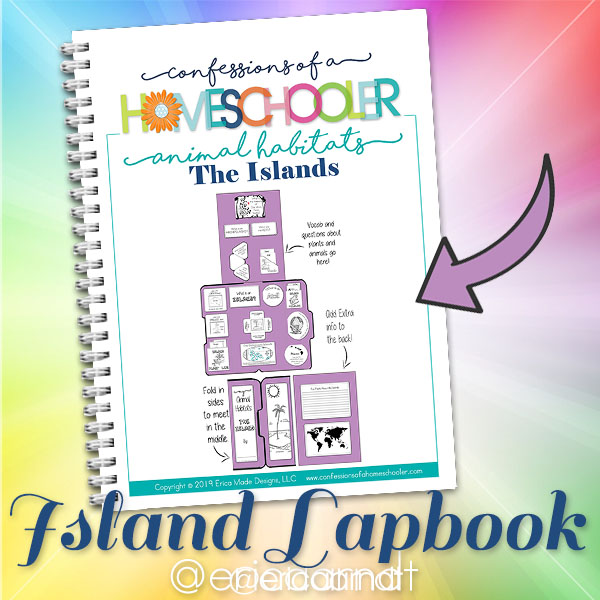 New to Lapbooking?
Lapbooking is a great hands-on way for students to research and learn all about a specific topic! It's basically just a file folder filled with fun little "mini-books" that contain interesting information about your overall lapbook topic. They're hands-on and really make any subject a little more fun! Lapbooking is also one of my favorite ways to reinforce lessons that I've taught as we go through our curriculum. When my kids were younger I would let them choose any topic they wanted and we would do a special lapbook unit on that as kind of an "elective" if you will.
Now that they're older I'll often assign lapbooks as a side activity to a curriculum I'm already using just to make it more hands-on and fun. But you can also use them as your main curriculum depending on what you're studying as well. You can use lapbooks for just about any topic!
Check out my post on What is a Lapbook and Why Should I Use them in My Homeschool? here!
I hope you enjoy this lapbook unit!
I have a ton of new themed lapbook units coming soon. If you have a topic you'd like a lapbook on make sure to let me know in the comments below!