We've been using the Institute for Excellence in Writing program for a few years now and really love it. We started out with the Group A Student Writing Intensive, then moved on to the Group A Continuation Student Writing Intensive program. Now we're using their Theme Based Writing Units.
IEW does offer several different courses depending on the ages and needs of your students, so you'll want to check out the IEW Website to decide which program is best for your student. I reviewed the Student Writing Intensive units here, and today I'll be showing you the theme based writing units.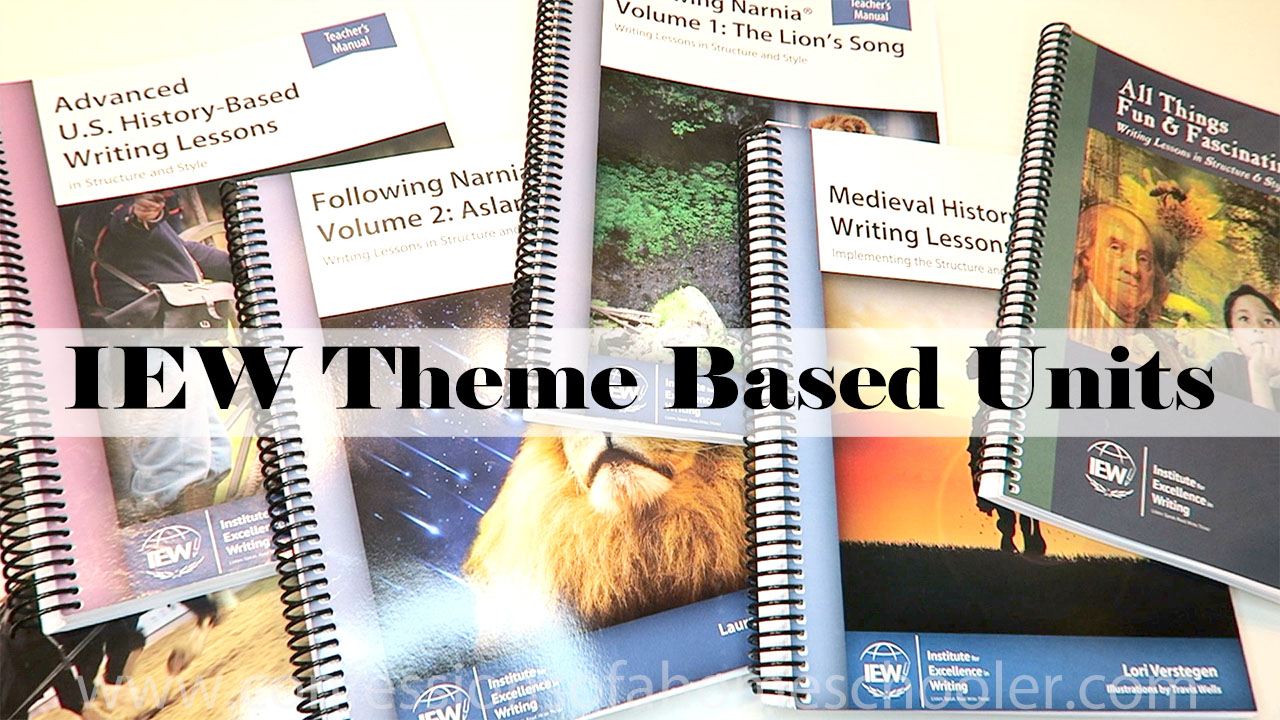 Check out my video review of the IEW Theme Based Writing Units to learn more about why we love this curriculum!
We've been using IEW writing programs for several years now and we really enjoy them. The instructions are very clear and students know exactly what they need to do to create a properly formed writing assignment along with many ways to improve their writing techniques and style.
These units also provide vocabulary as well as literature for the higher grade levels. And they include easy to use composition checklists, along with a grading sheet that makes the whole process really easy for both the teacher, and the student.
Most of you also know that we also use the IEW Fix It! Grammar curriculum. They go really well together and use similar terminology and methods which make it easy for me to teach both. So I highly suggest using them together.
For more information, visit IEW below!