Looking for a craft planner to keep track of all of your makes? Look no further! I've just released my Ultimate Craft Project Planner! If you've watched any of my recent craft podcasts you'll notice that I always have a variety of projects happening at one time and keeping track of what I have going on is imperative!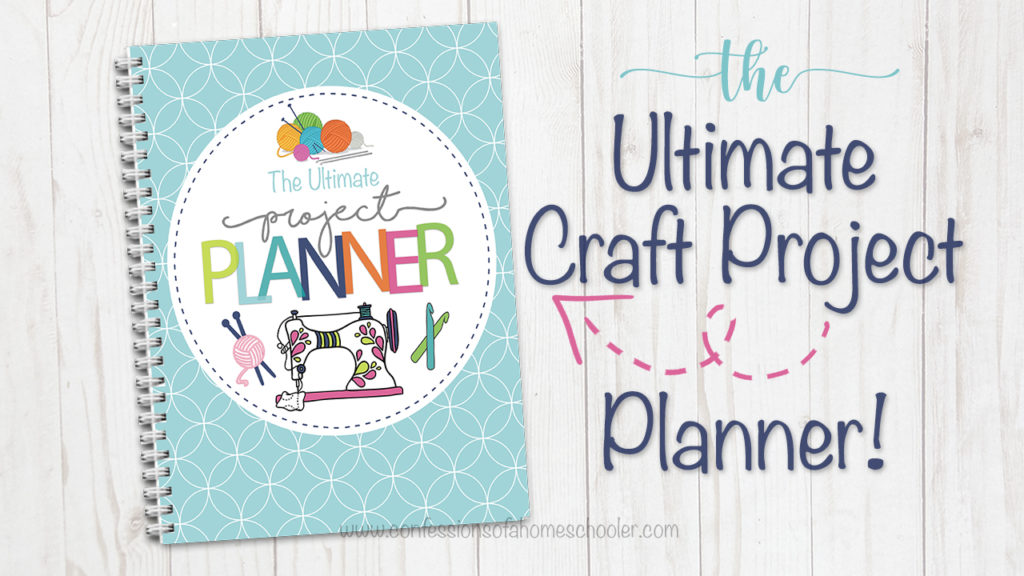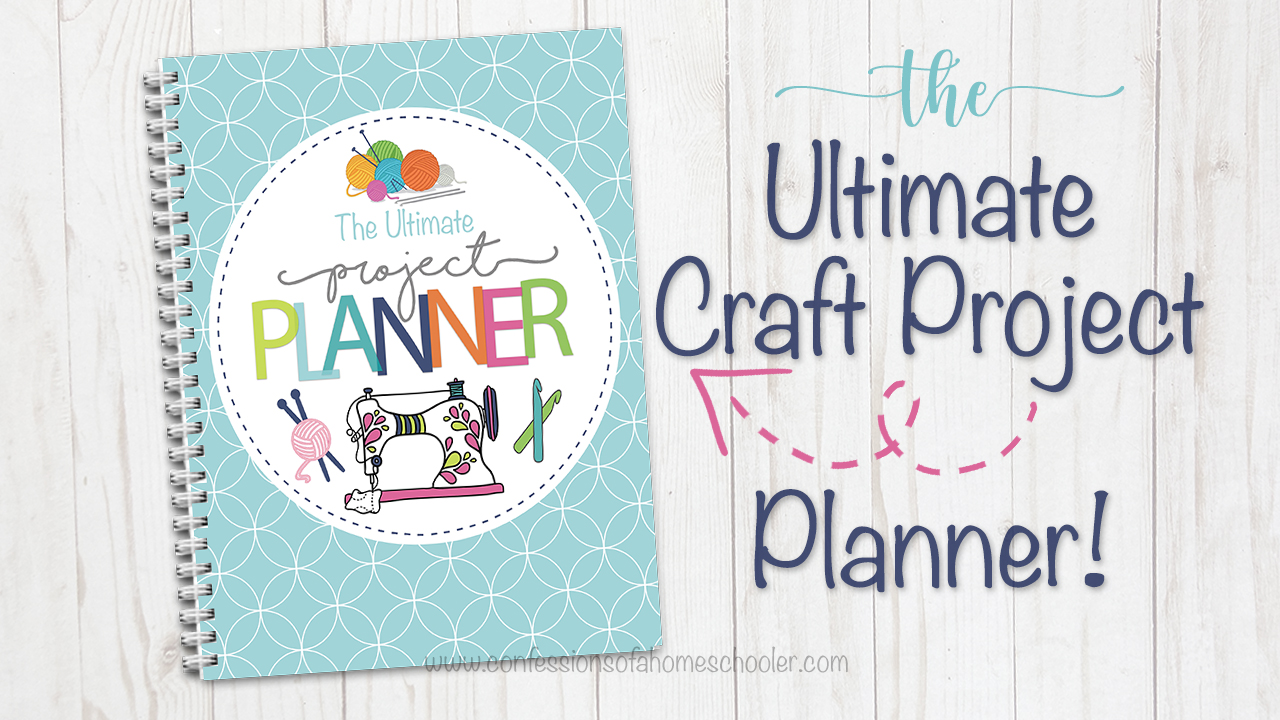 I also do a lot of designing on my own, so I wanted one simple planner where I could keep track of all of my projects in one place.
I've been looking for a planner that included all of my fun craft projects, but couldn't find one, so I made one!
THE ULTIMATE CRAFT PROJECT PLANNER
The Ultimate Craft Project Planner is an 8×10 PDF download including 150 full-color planning pages! Since it's a PDF, it is also customizable so that if you are not interested in a certain craft that's included you can just omit those pages when printing. You can also print more/less of certain pages if you want as well, making this planner unique to your needs!
This planner includes pages for:
Quilting & Sewing
English Paper Piecing
Knitting & Crochet
Cross Stitch & Embroidery
Handspun Yarn
Notes
Project Overview Pages to track all of your projects on one page!
Helpful information/reference pages for each craft section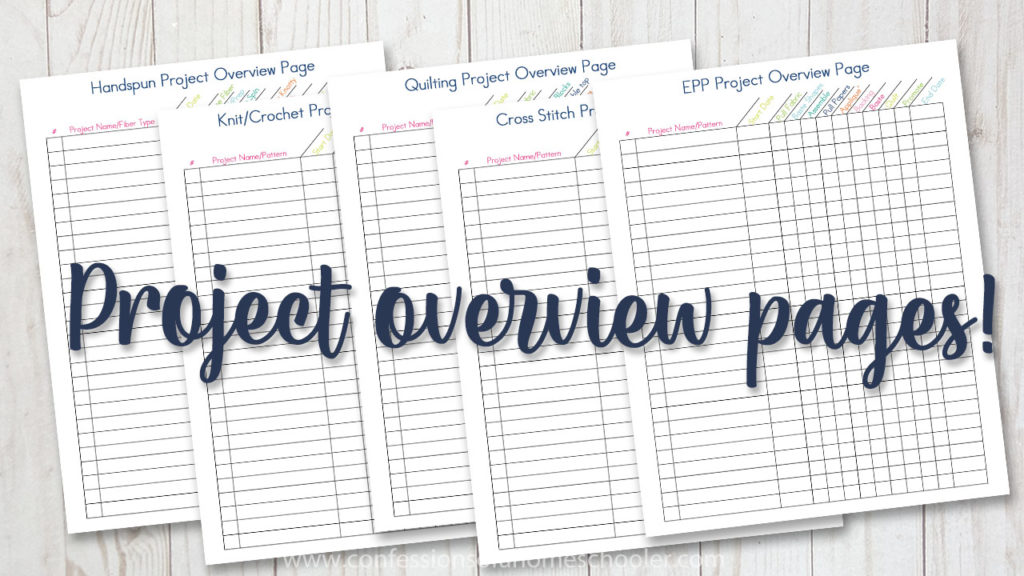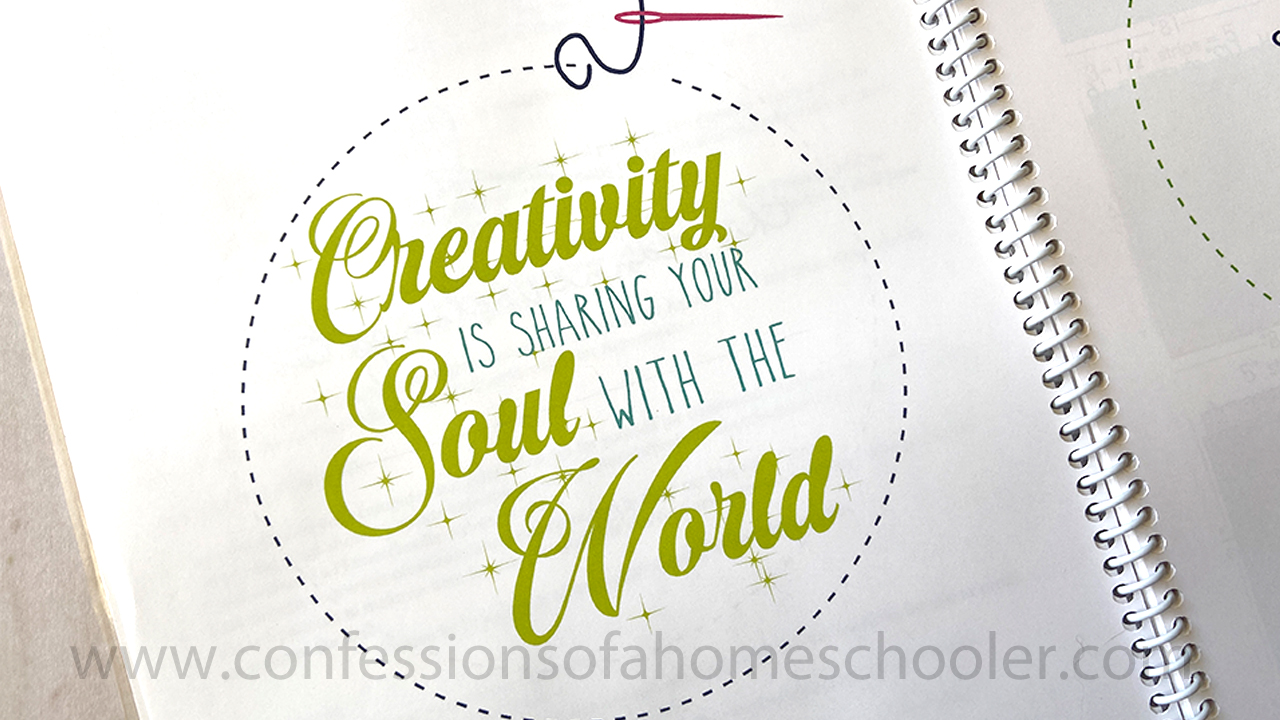 QUILTING & SEWING & ENGLISH PAPER PIECING
I have specific tracking information just for quilters and sewers, along with a sketch area to create your own designs! I also have a ton of handy fabric charts right at your fingertips as well as a dream quilting section where you can keep track of some of your favorite projects.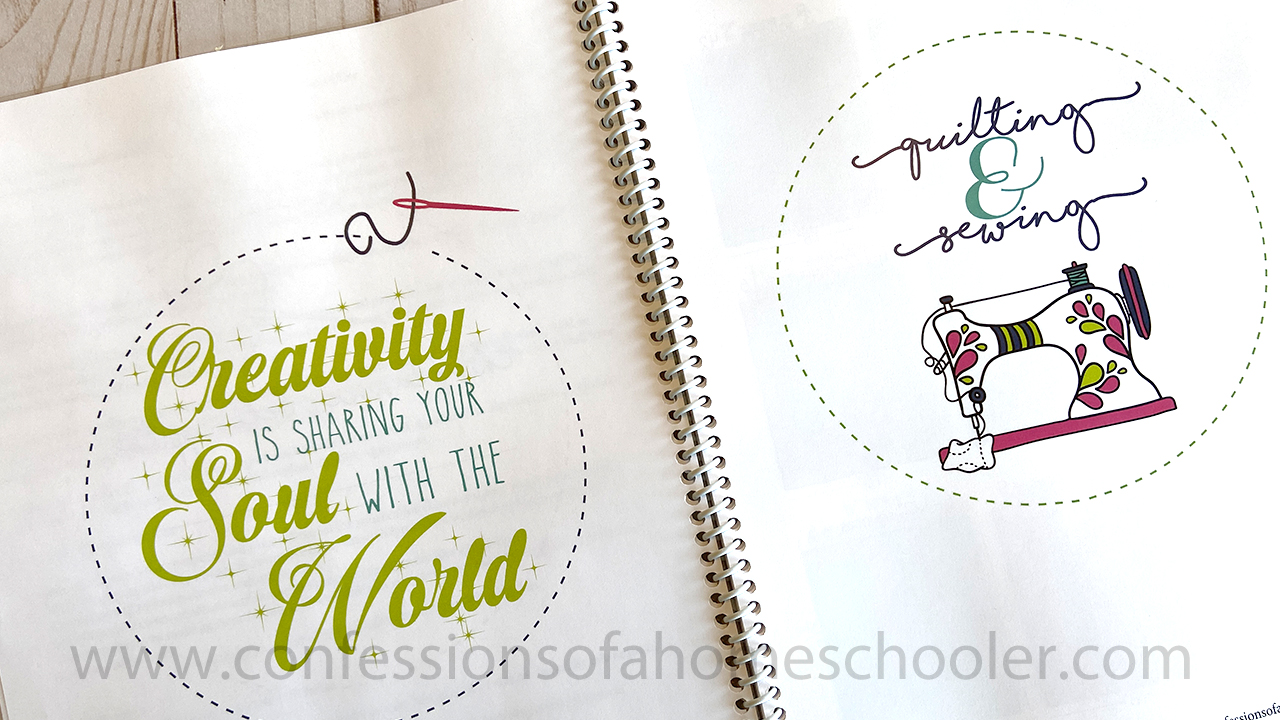 I also included helpful information for standard pre-cut sizes, helpful cutting tips, standard quit sizes, binding and backing calculators, and yardage information. I've also included a dream quilting section where you can list projects you want to keep on your radar for the future.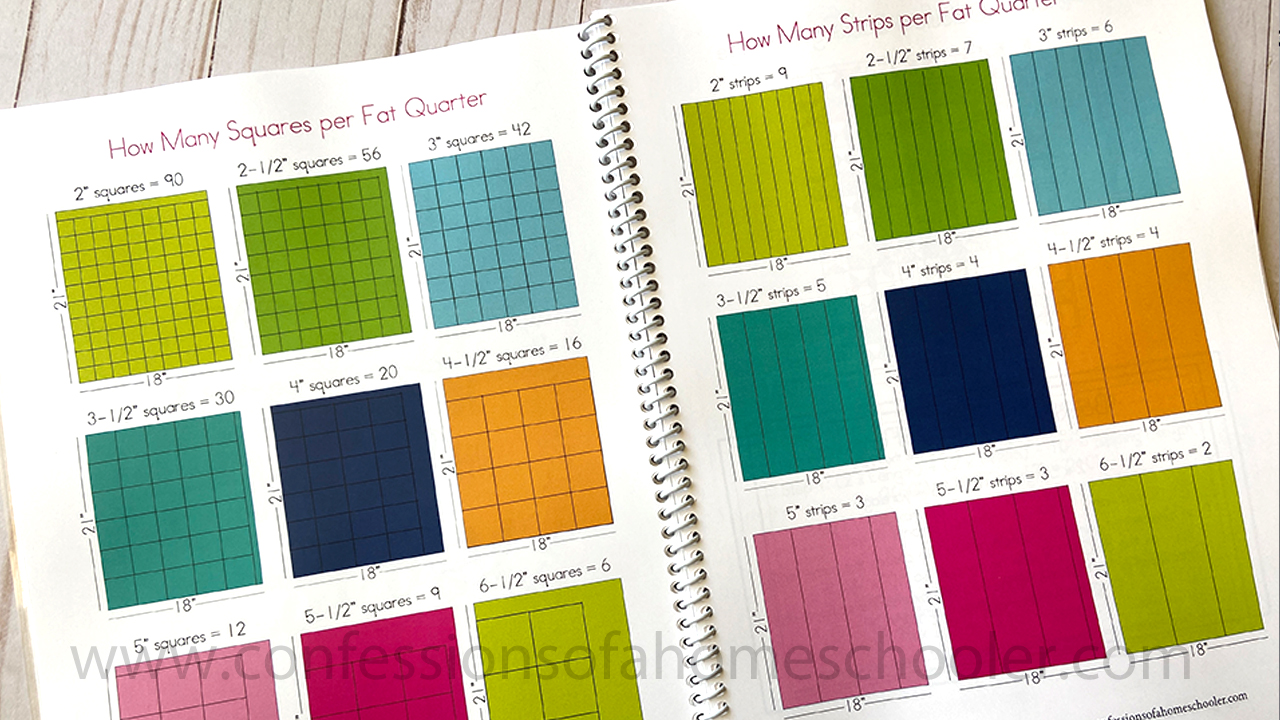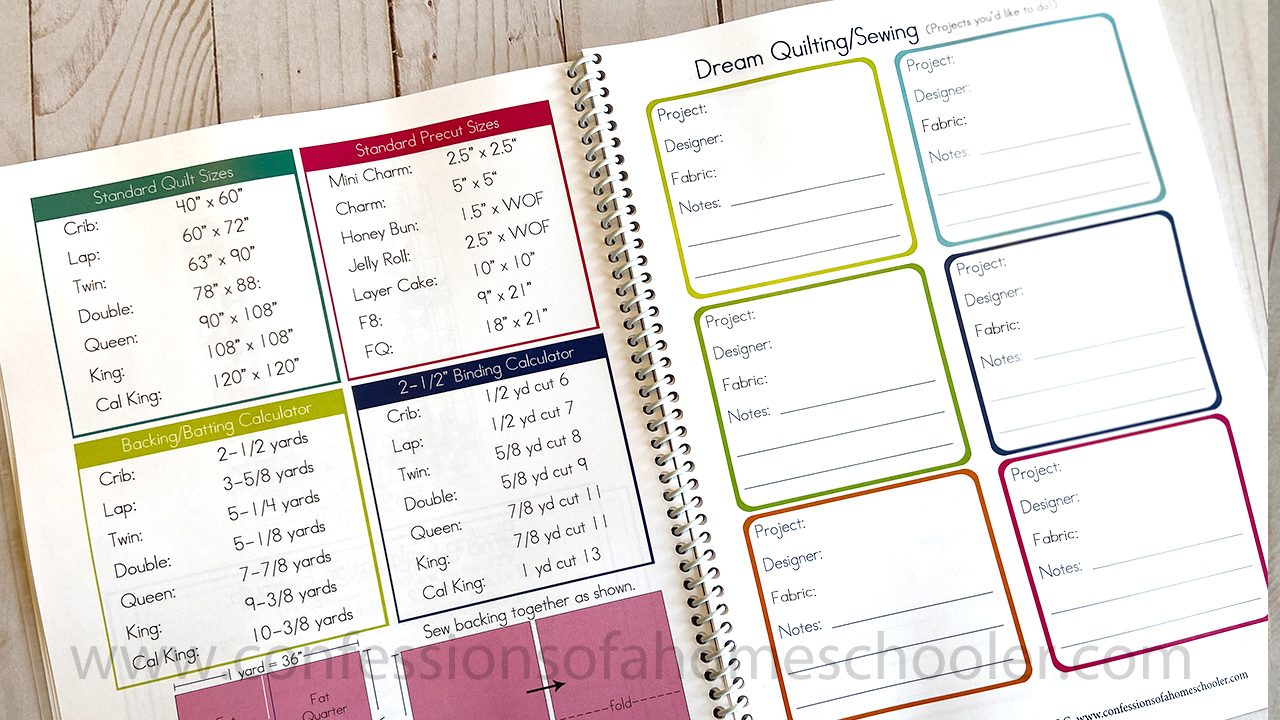 And of course, the quilting project pages are there to help you keep track of project information, supplies, and a sketch area where you can make up your own project, or keep track of changes, fabrics, and more!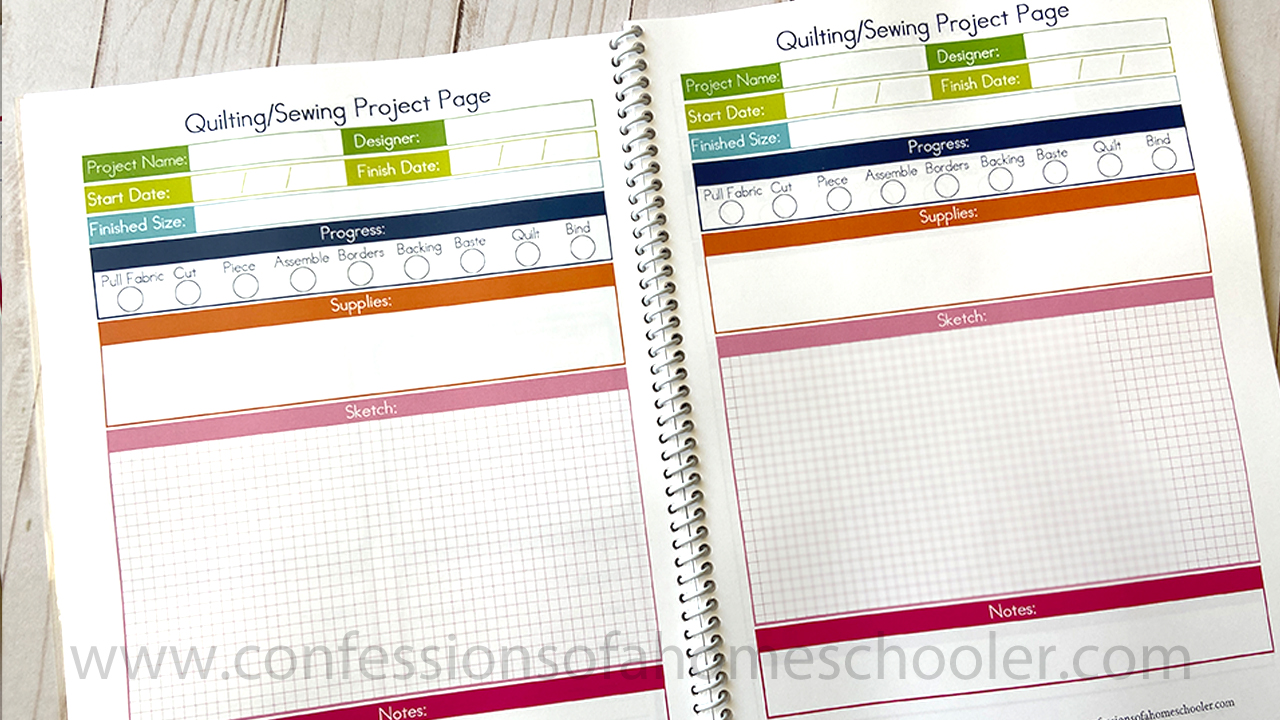 Per request, I have also added an English Paper Piecing section so you can keep track of all of those hand-stitched projects as well! I included information on basting, my recommended fabric, thread, and needles, and some of my favorite supplies as well!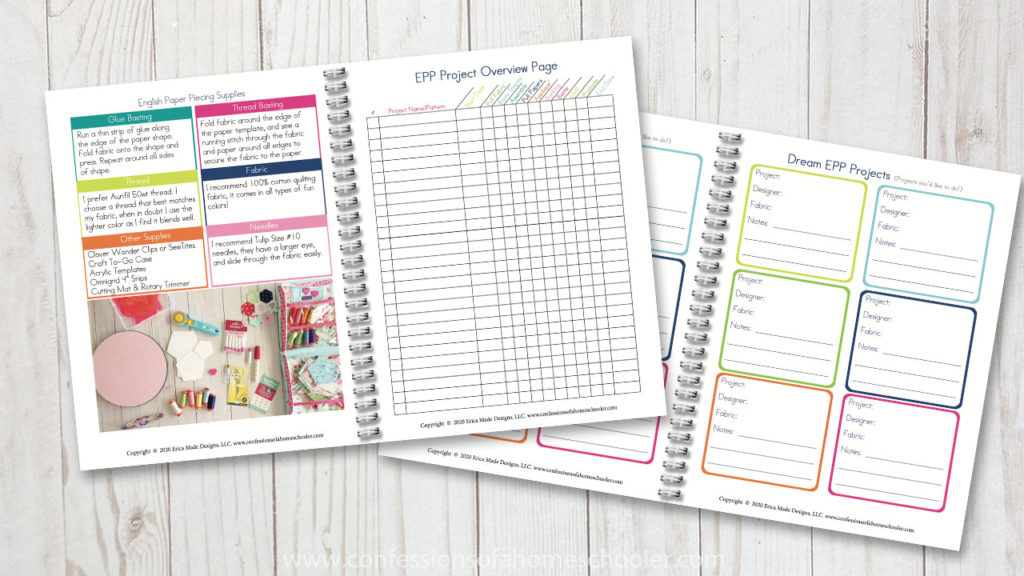 KNITTING & CROCHET
My knit and crochet planner pages include basic yarn weight and needle/hook size information as well as some helpful gauge measurements as well. I included a dream knit/crochet page to keep track of upcoming projects you want to remember. And of course, it includes project pages to keep track of all of your fiber related projects including sketch areas where you can draw in your own designs or keep track of notes, changes, etc.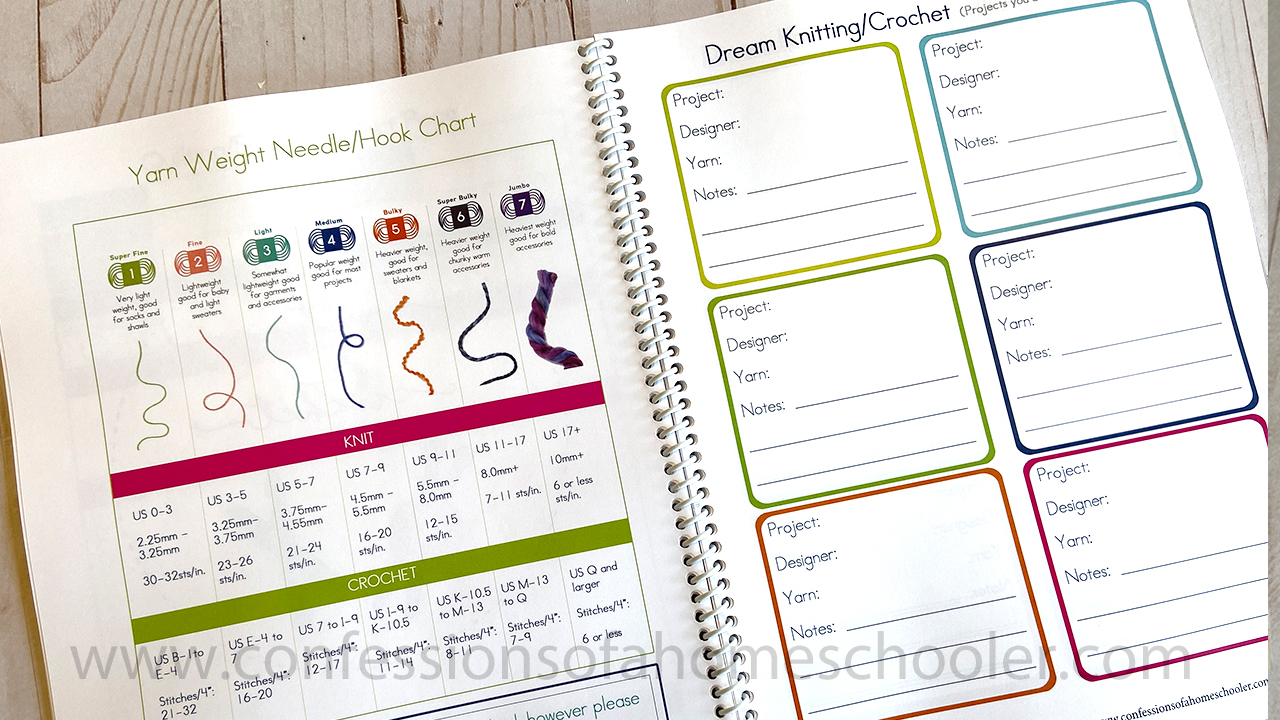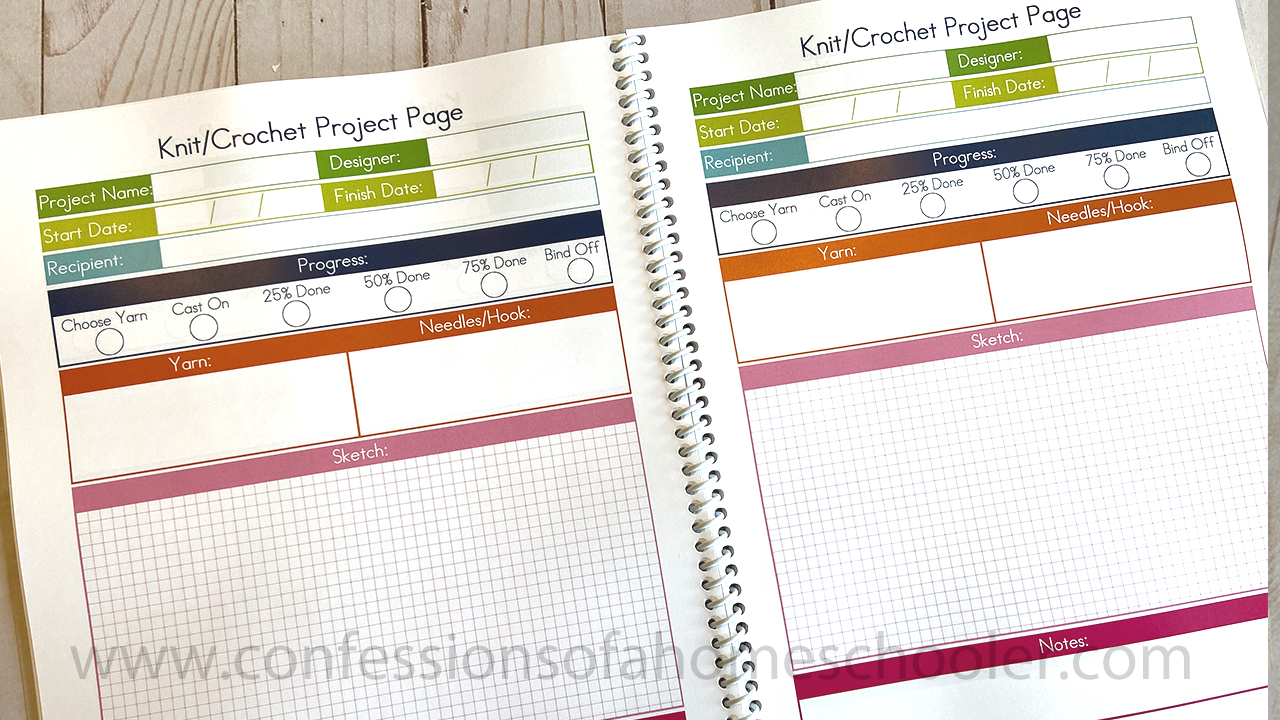 CROSS STITCH & EMBROIDERY
I also included cross stitch and embroidery pages as well. I have a main DMC floss color chart in there for easy reference along with dream stitching, and stitching specific project pages to help you keep track of all of your projects!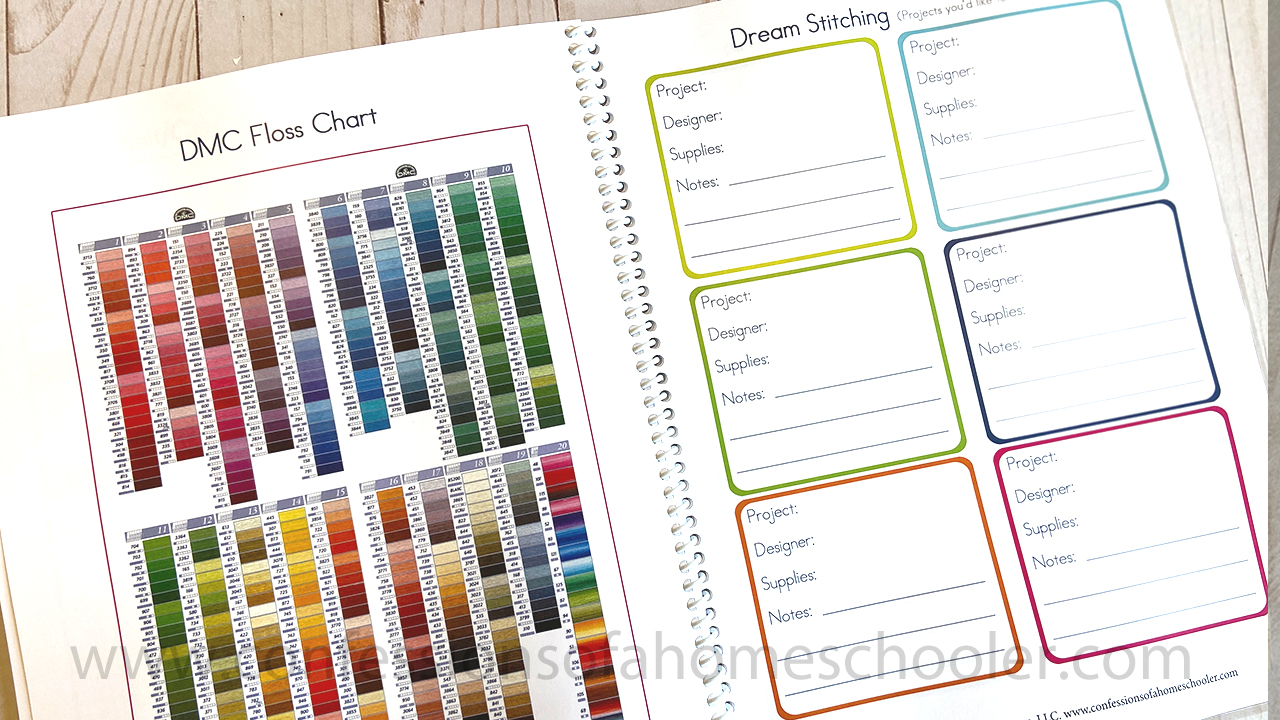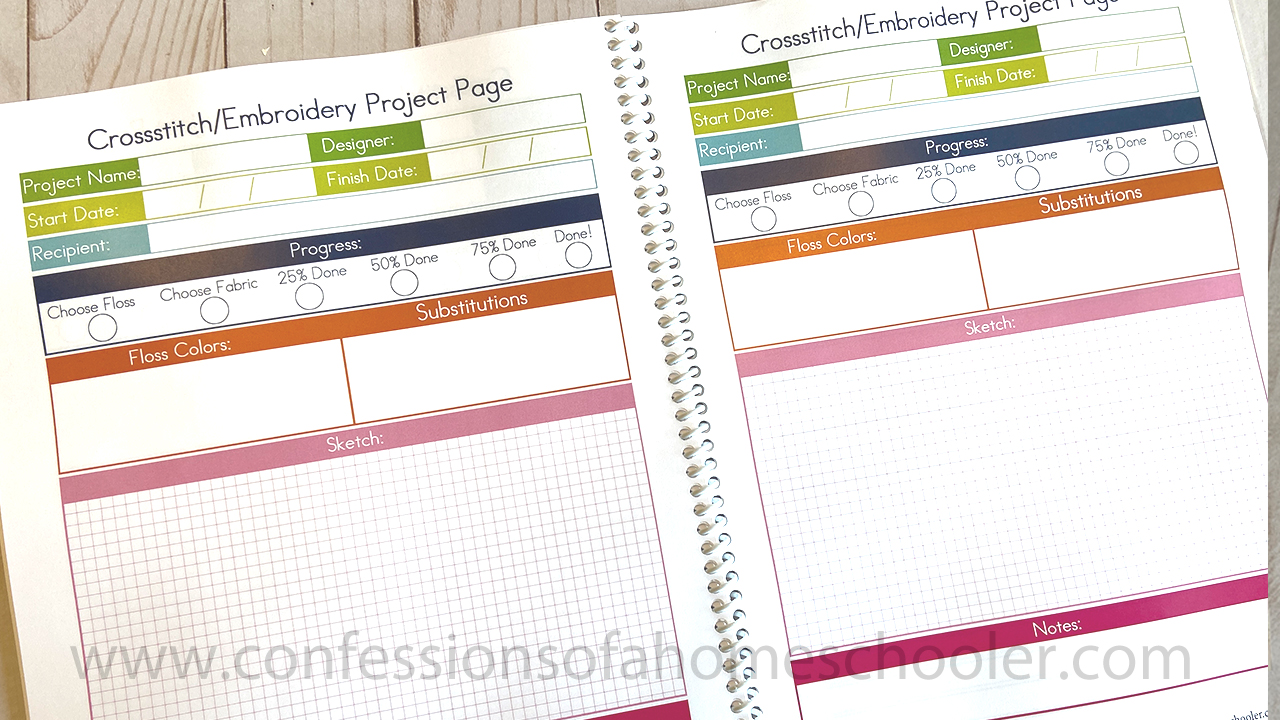 HANDSPUN YARN
I've also included a handspun yarn section to help keep track of all of my in progress and finished skeins! I often sell or use my finished handspun as well, so keeping track of yardage, finished weight, and fiber content is very helpful! I've included some facts on some of the more commonly spun fibers as well as a dream spinning section and spinning project pages to help you track!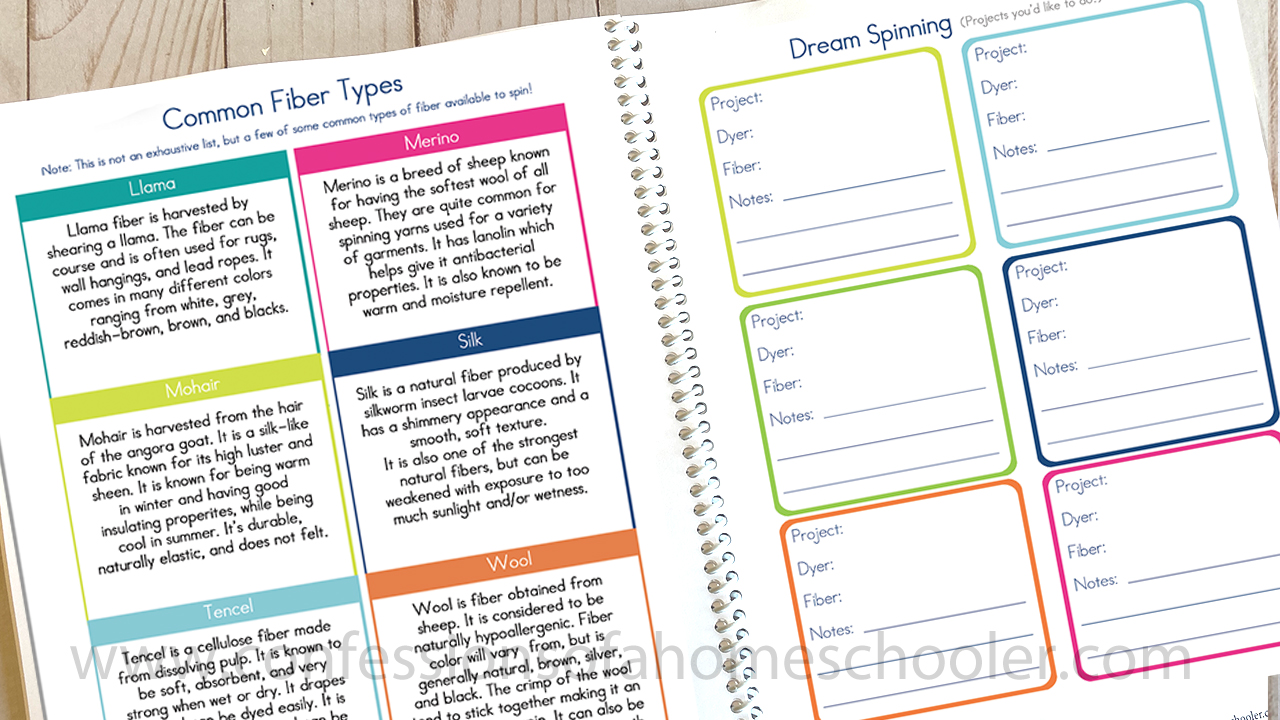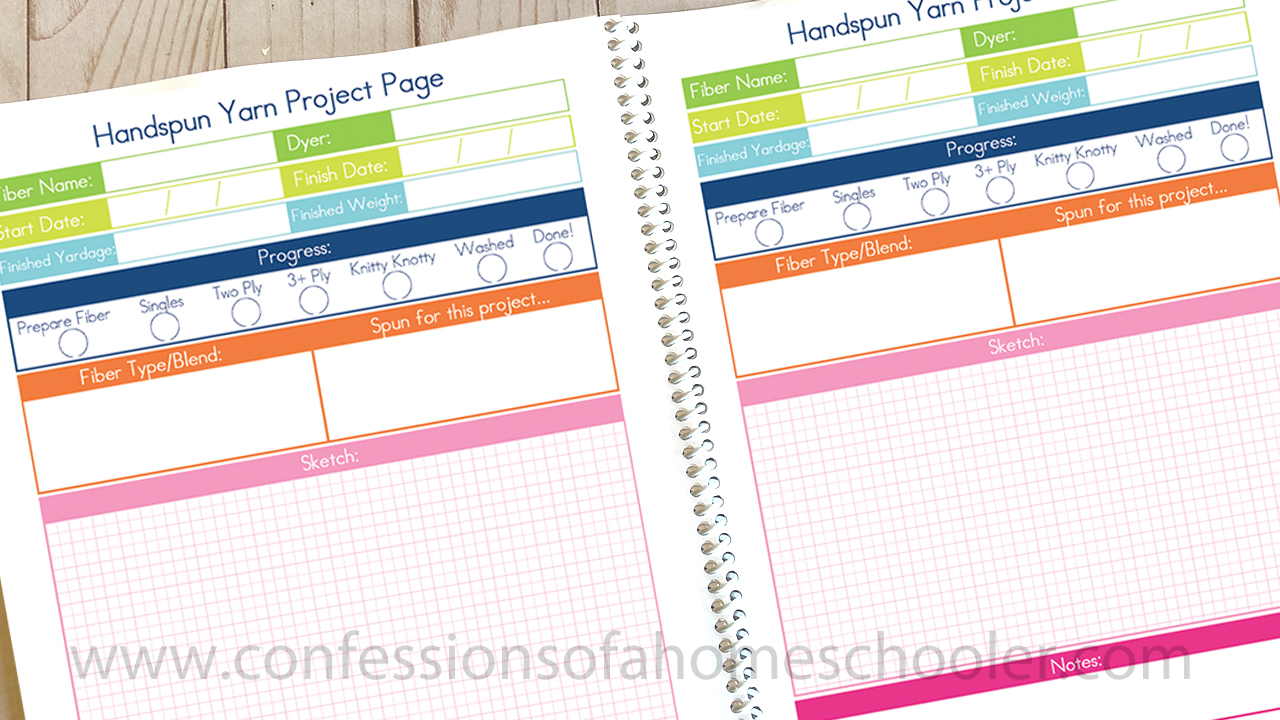 And what would a planner be without a little encouragement and inspiration along the way? Each section features a fun little quote to help encourage and brighten your day!
And of course, I added lots of note-taking pages in the back where you can keep track of additional information, inspiration, and ideas.