Hi friends and happy Tutorial Thursday! Today I'm reviewing the Juki TL2000 Qi Sewing Machine. I'm also showing you how to thread, clean, and maintain the machine and a few little features I've discovered along the way!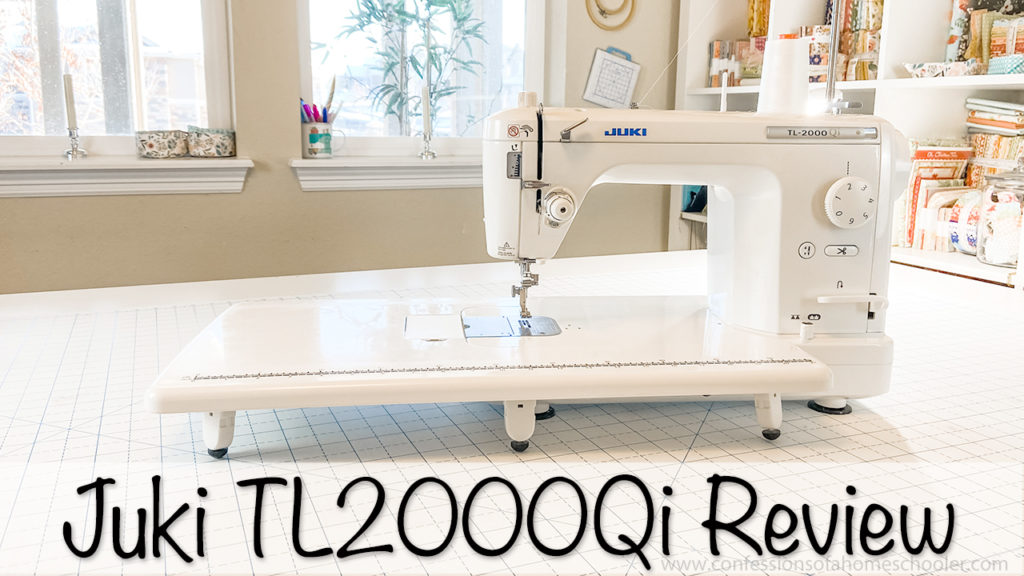 I've gotten so many questions about my Juki TL2000 Qi Sewing Machine, and what I think about it. So today I'm taking an in-depth look at this machine! I'll show you all of it's features, and show you how to thread it, wind the bobbin, clean it, and discuss whether or not it's been worth the money!
Watch the Juki TL2000 Qi Sewing Machine Review here:
Supplies mentioned in this video:
So those are my thoughts on the Juki TL2000 Qi Sewing Machine. Overall I've been very happy with this machine! It's been a great workhorse for me and has required very little maintenance.
Actually I have been cleaning and oiling it regularly since I purchased it, and…gasp…haven't ever taken it in to be professionally serviced! That's not to say that you shouldn't get your machine serviced, but they always say it will be out for a few weeks and I just haven't been able to let it go for that long. So I've been bad and just been cleaning it myself. But I also haven't had any issues with it so…?
If you have any additional questions I didn't cover in the video, please make sure to leave them in the comments below!