My Vintage Truck of the Month series is going to be so fun, and the blocks are adorable!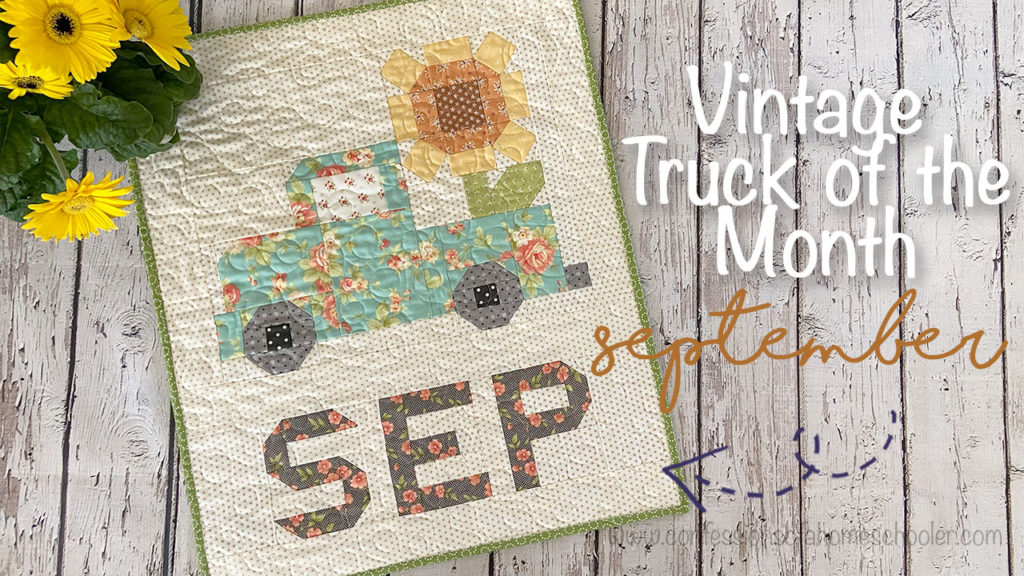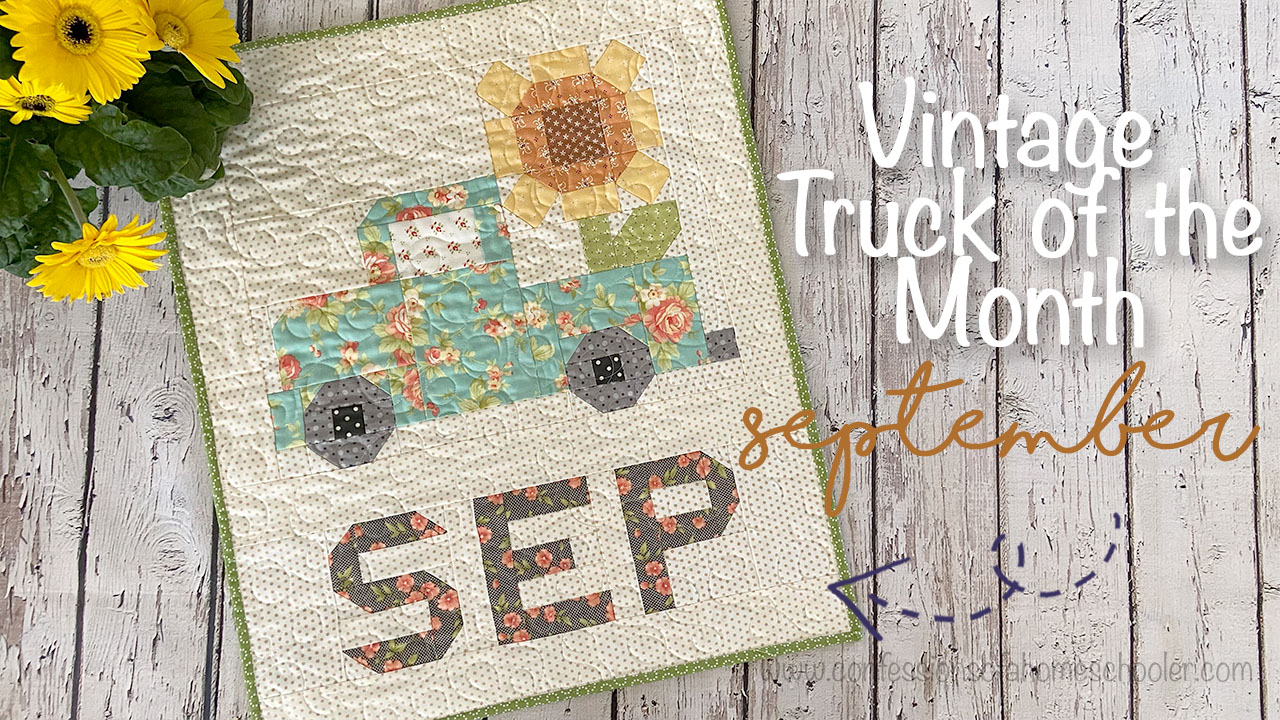 If you are new to the Quilty Truck of the Month series, on the first of each month, I will be releasing a new Vintage Truck of the Month. Each month's truck will be carrying a fun new surprise in the back, along with the month abbreviation on the bottom. The blocks are all traditionally pieced and finish at 20″ x 24″. While some blocks may have several smaller pieces, they aren't too difficult at all! And they are a perfect way to use up your scraps because each block can be totally different!
If you didn't already see it, you can get the AUGUST truck pattern here!
I plan to use them to decorate my sewing room, so I will change them out monthly just like you do a calendar. Because of this, I am basting, quilting, and binding them as individual blocks. But you can always save them up and sew them into a quilt when you are done as well! I can't wait to get started, so without further ado, here is the block for September!
I used scraps from my FigTree FarmHouse stash for this block. It has my popular Vintage Truck carrying a cute little sunflower in the back! And of course our S-E-P letters at the bottom for September.
I did my standard meandering quilt pattern on this block and I think it just turned out so cute! I chose this fun green binding from my stash and a cute blue floral from FigTree's FarmHouse II line as well. I'm not sure about you, but I agonize over my backing fabric sometimes more than the front! I like it to be matchy-matchy.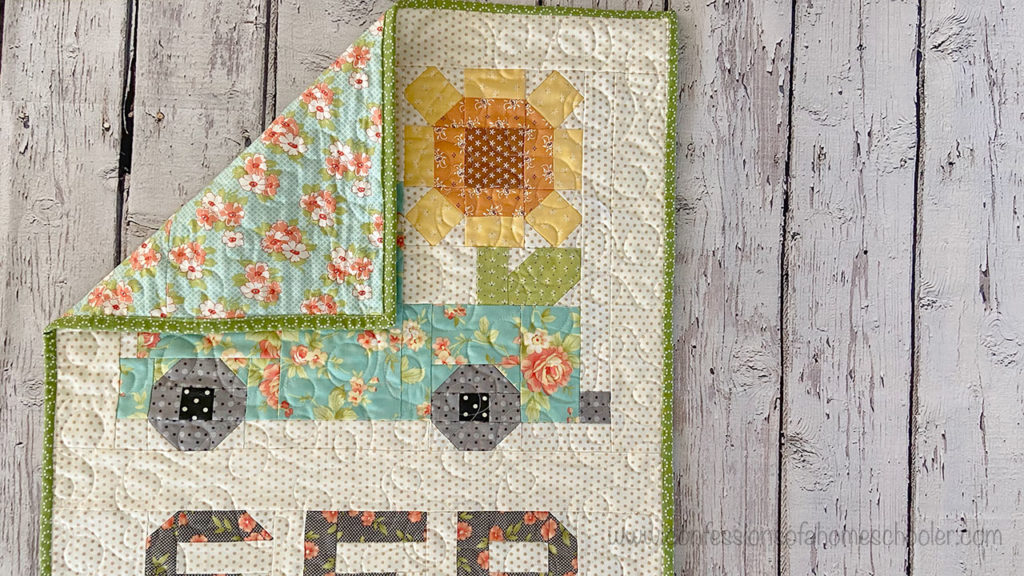 Did I mention these blocks are so fast to put together too? It just took me one afternoon to complete this block, and now I can hang in my sewing room all month long!
Stay tuned for October 1, when the next block will release!
I hope you will join me in my  Vintage Truck of the Month Series and I can't wait to see what you all make! Oh, did I mention that I'm also doing a Vintage Truck of the Month Cross Stitch series!? I hope you enjoy both series, they are both beginner-friendly and a great way to get into quilting and stitching!