Today I decided, last minute of course, to put together a handmade advent gift for my daughter. Of course I need something to put the goodies in so…
These 5 Minute Easy Gift Bags were just the ticket! They are so easy to make, even beginners can make them. I need a bunch of them, so while I'm sewing these adorable little bags, I wanted to share the process with you!
By the way, you can make these any size you like, just make sure the outside fabric and lining are the same size and you're good go to! Of course they're beginner friendly too, so let's get started sewing!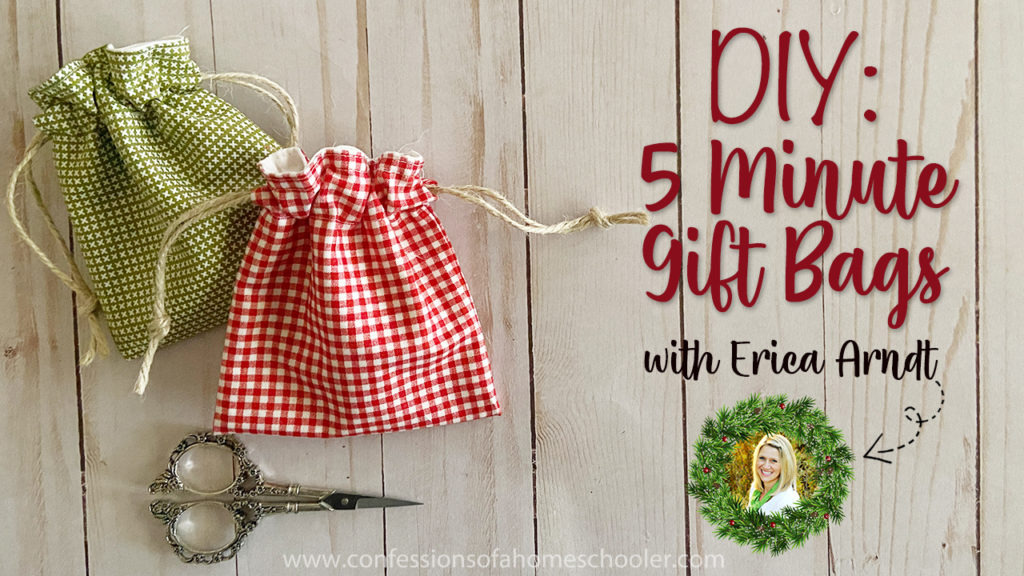 Watch my 5 Minute Easy Gift Bag tutorial here!
SUPPLIES:
Outside Fabric: 5″ x 10-1/2″
Lining Fabric: 5″ x 10-1/2″
Jute Twine: 2 pieces 15″ long each
Other sewing supplies used:
Supplies Used in this video: