I'm so glad you are enjoying the Quilty Truck of the Month patterns! It's time for the April Quilt Pattern and this one is so cute! I am going to challenge you all a little bit, and we are using Dresden blades for the umbrella. It's super easy and the pattern shows you exactly what to do! I'm also releasing a YouTube video to show you how to make the Dresden blades as well.
This block also features a cute little chick on top of the truck. These are small pieces so to keep them accurate I like to use Mary Ellen's Best Press on them before cutting. That will keep your pieces from stretching or distorting as you sew.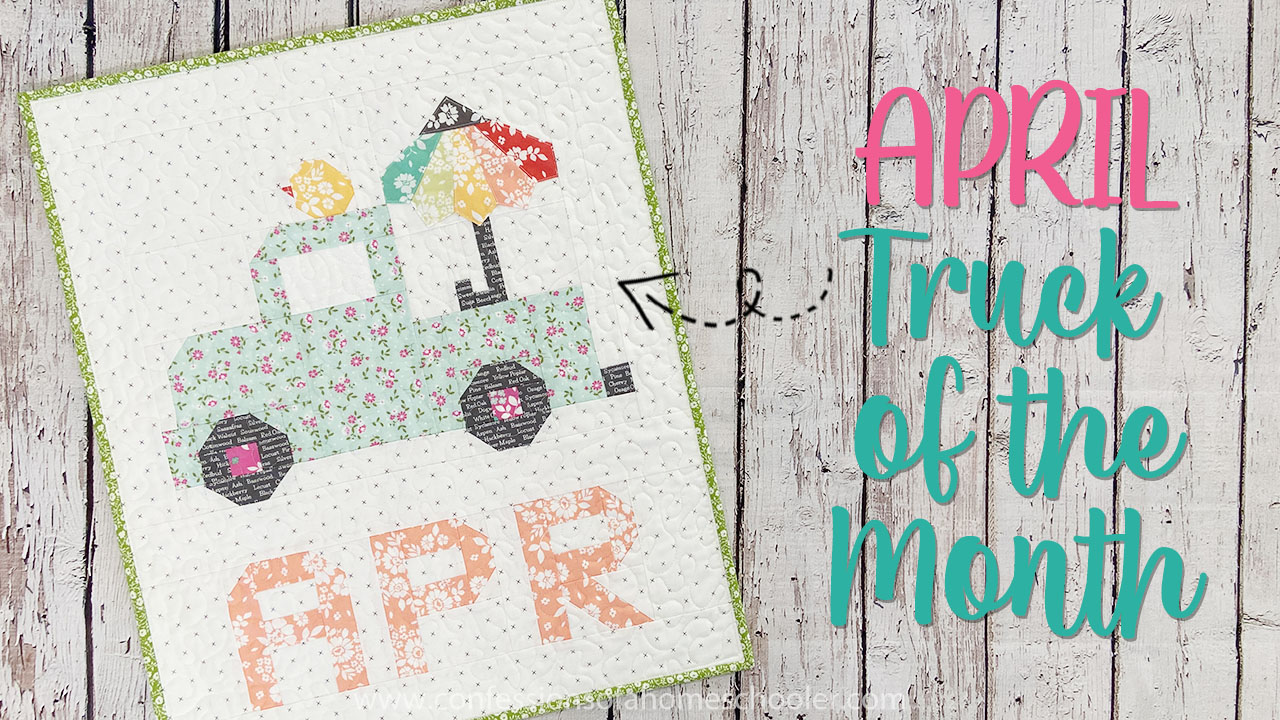 FABRIC REQUIREMENTS:
Finished Size: 20" x 24"
Background fabric: 1/2 yard
Aqua: 1/8 yard or 1 F8
Black: 1/8 yard or 1 F8
Grey: 1/8 yard or 1 F8
Low Vol for Window: 1/8 yard or 1 F8
5 Different Colorful Prints: 1 F8 ea.
Binding: 1/4 yard
Batting/Backing: 2/3 yard
Fabric Used: Bee Backgrounds Grey Cross and colorful prints from Canning Day by Corey Yoder for Moda Fabrics.
Get the APRIL Quilty Truck of the Month here!