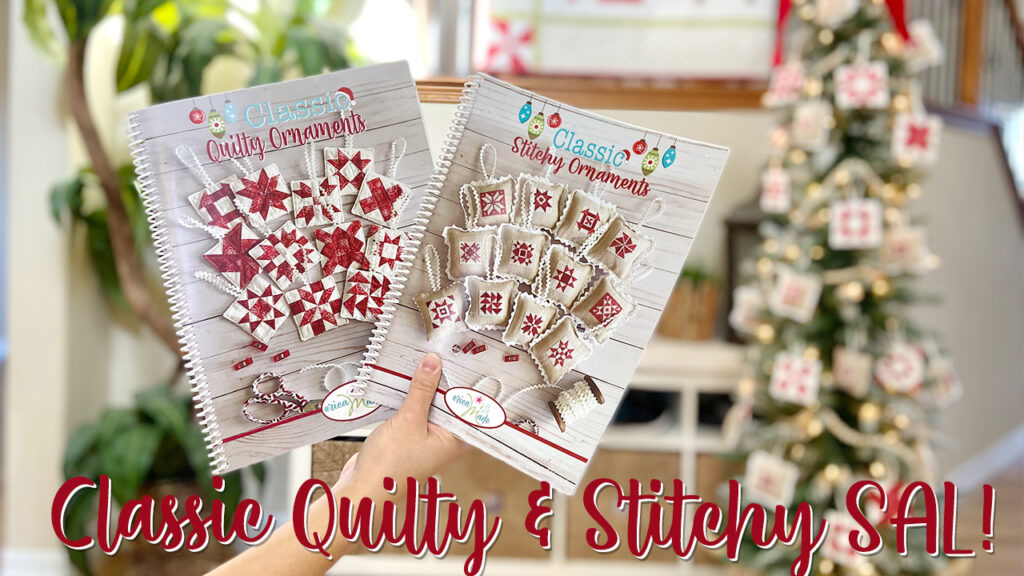 Welcome to the 2022 Classic Stitchy and Quilty Ornament sew-a-long! These are the perfect projects to get you into the holiday spirit! They're beginner friendly, fast, and fun!
Since there are 12 of each, we will be making a quilty ornament on the odd days, and a stitchy ornament on the even days. Feel free to do one, or both, or just follow along on Instagram or Facebook for fun!
I'll be posting the daily ornaments on Instagram and Facebook, so make sure to check in daily for sew-a-long details. And don't forget to share your progress with #classicquiltyornaments and #classicstitchyornaments so we can all see what you make!
These ornaments are perfect for beginners, and a ton of fun too! So grab your patterns and supplies, and meet me over on Instagram or Facebook to join in the fun!
Quilt-a-Long / Stitch-a-Long Schedule:
November 14th Quilty Ornament #1 – Kick Off!
November 15th Stitchy Ornament #1 – Kick Off!
Nov. 14 – Dec. 9: Quilty Ornaments on Monday, Wednesday, and Friday
Nov. 15- Dec. 10: Stitchy Ornaments on Tuesday, Thursday, and Saturday (No ornament on Nov. 24th Thanksgiving Day)
Check out our Classic Quilty & Stitchy Kick-Off Video!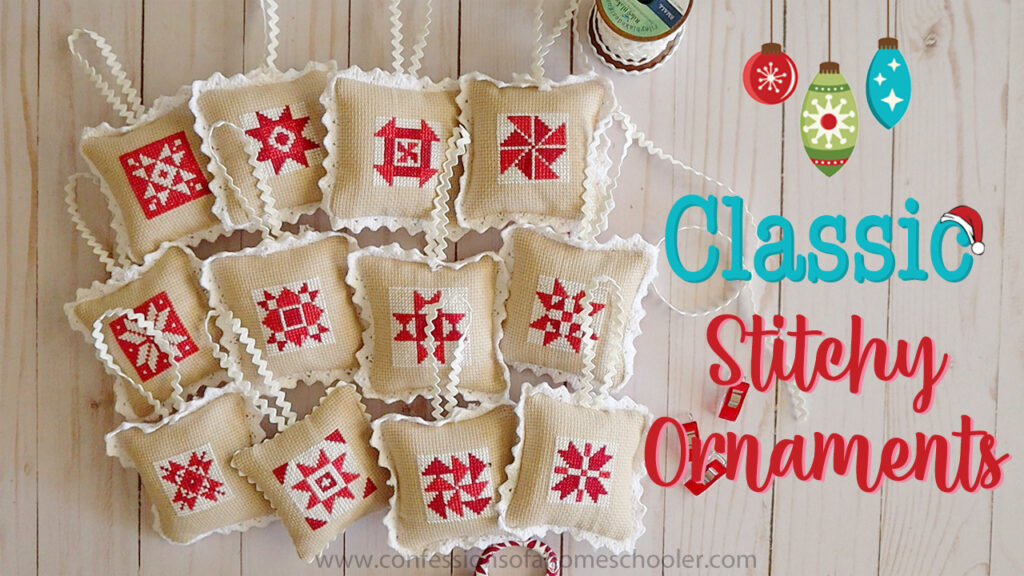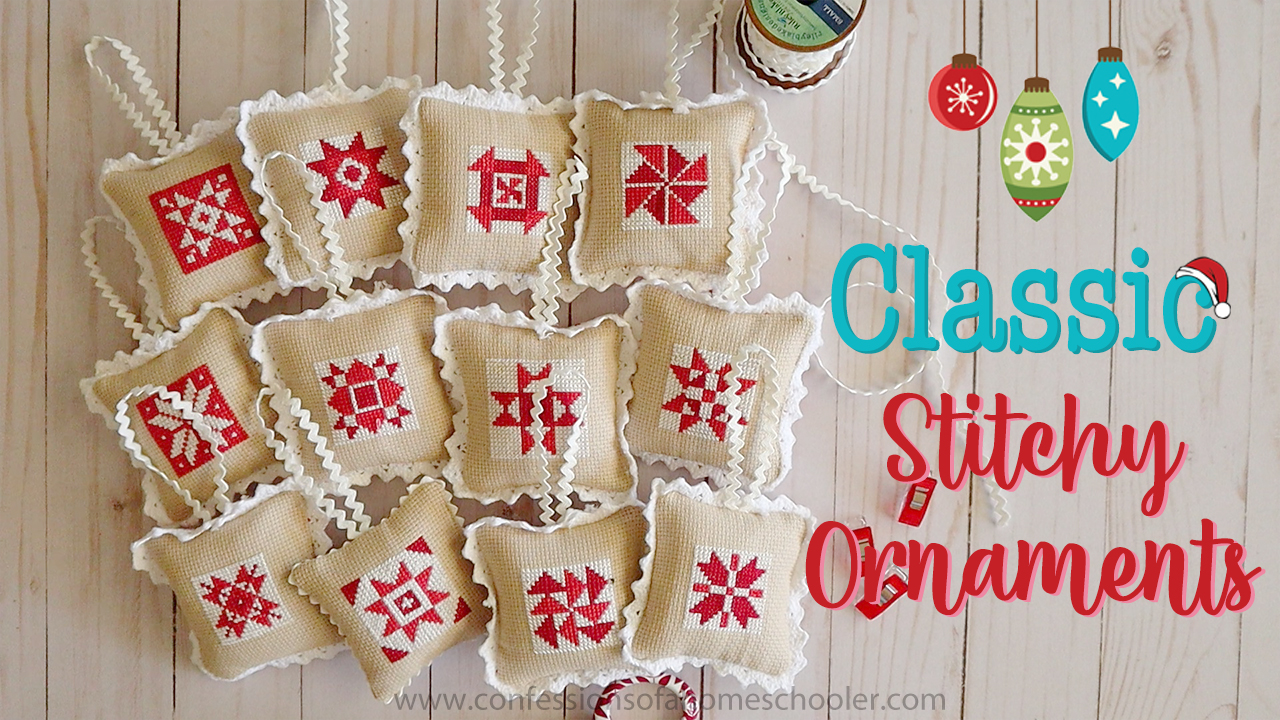 Materials Needed:
DMC Floss Colors:
DMC 3865 Winter White – 3 Skeins
DMC 347 Salmon Very Dark – 2 Skeins
DMC 816 Garnet – 1 Skein
DMC 839 Beige Brown Dark – 1 Skein
Pattern Level: Beginner
The stitch count for each ornament varies, but they are all approx. 20 x 20, and they finish at approximately 2-1/2″ each if stitched using the called-for fabric.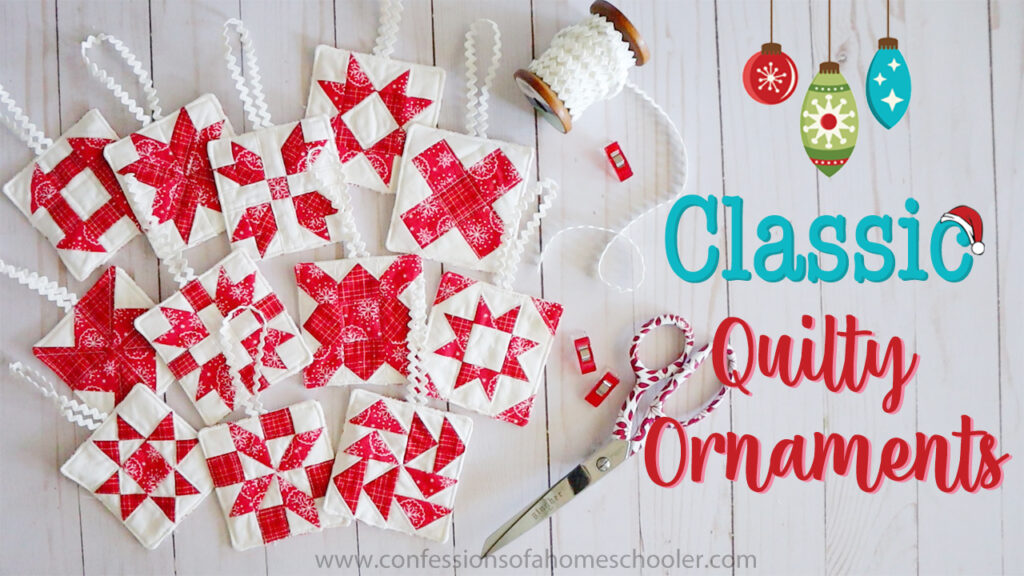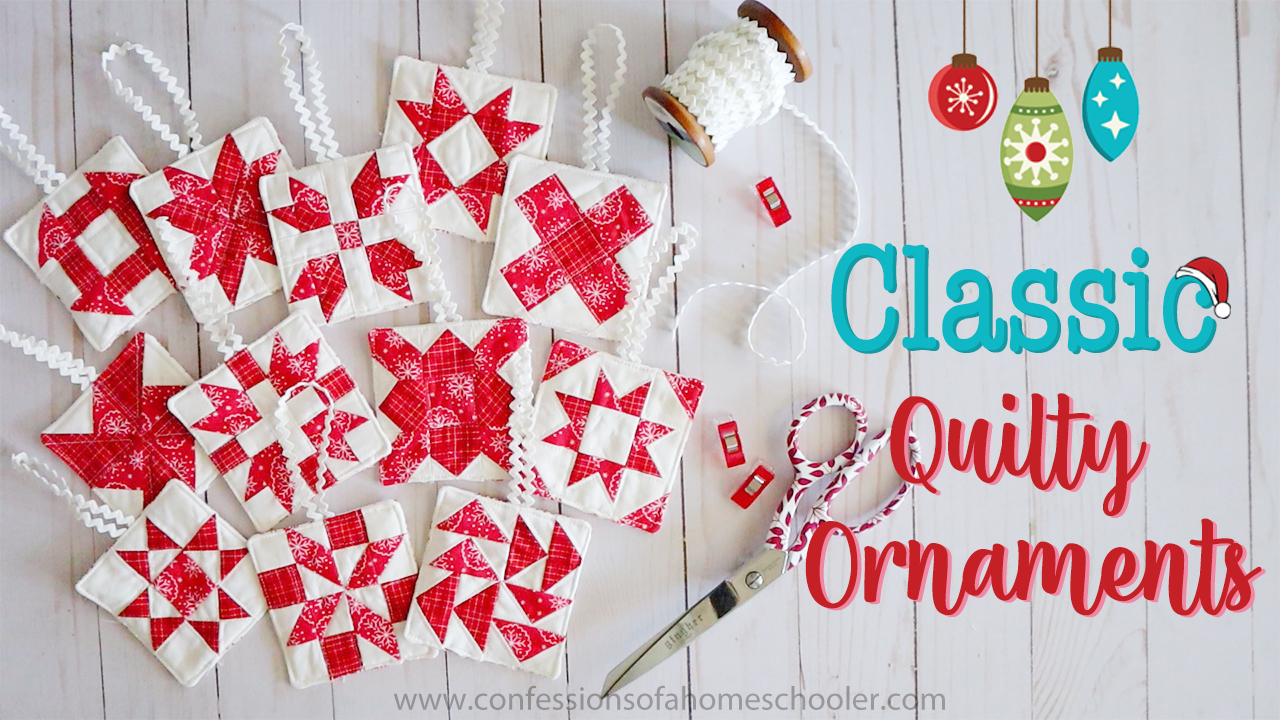 Get the Classic Quilty Ornaments – 2022 pattern here!
Finished Size: 3-1/2″ x 3-1/2″ each
Materials Needed:
Background Fabric: 1 FQ
Red 1: 1 FQ
Red 2: 1 FQ
Cotton Batting: 1 FQ
Backing: 1 FQ
Optional: 3 yards of decorative ribbon for hangers
Optional: Mary Ellen's Best Press (I recommend spraying your fabric before cutting to help keep these tiny pieces in line!)
Fabric used: 2 different reds by Stacy Iest Hsu for Moda and Bella 9900-97 white
Pattern Level: Beginner-Intermediate