Happy Thursday friends! It's time for block #9 in my Sew With Me Sew-a-long! Join me as I teach you how to make some of the most fun and classic quilt blocks!
Throughout this series, I hope to teach you some new skills, tips, and tricks, and at the end of the series, we will have a fun selection of blocks to sew together into a sampler quilt!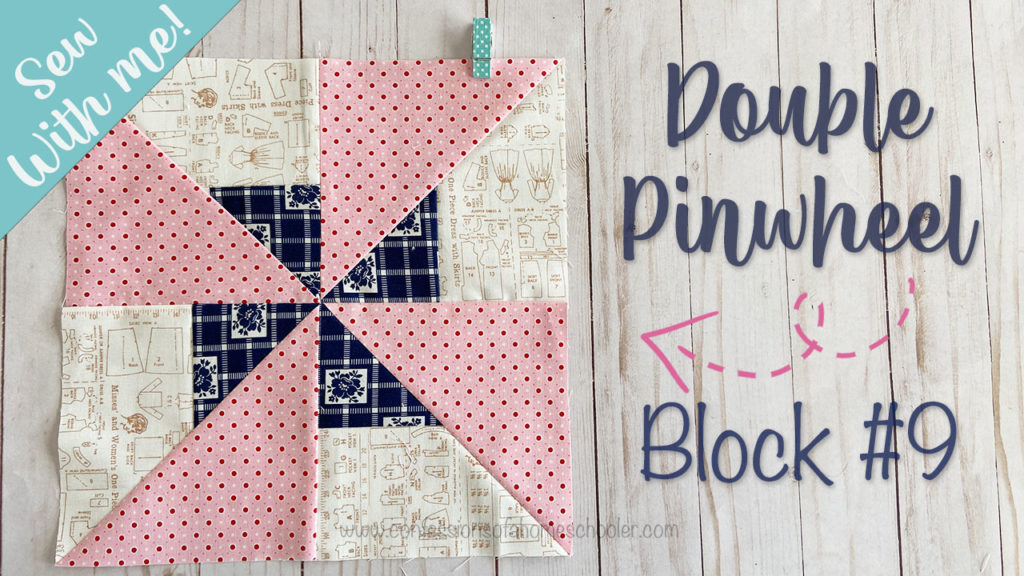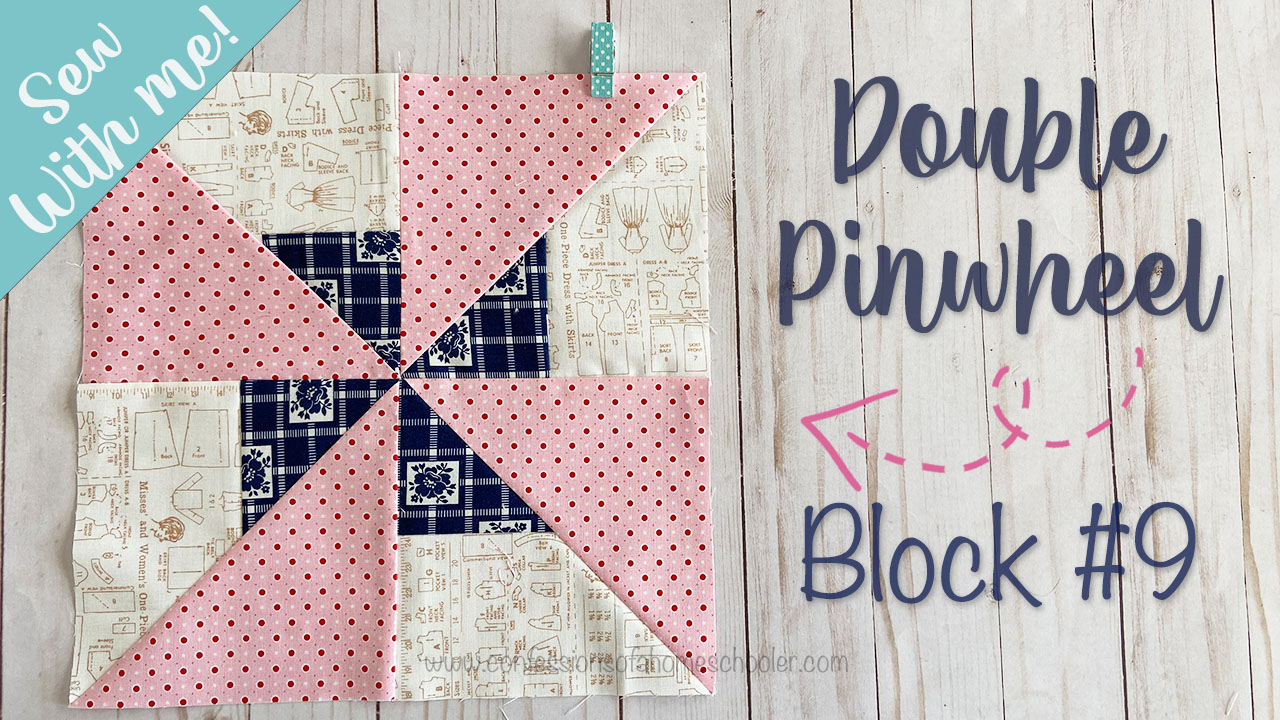 Block #9 is a classic and vintage block known as the Pinwheel Quilt Block.
The classic pinwheel block consists of four half-square triangles sewn together in alternating colors to form the pinwheel shape. We are going to take it a step further and add the navy square "behind" the pinwheel to give it a little added interest!
The pinwheel block has been around since the early 1800s. As a matter of fact, the pinwheel is one of the 8 oldest quilt patterns ever used!
One of the first pinwheel quilts, made by Sarah Koontz Glover, was made while the family was crossing the Oregon Trail in 1849. The block's design represented the vanes of water pump windmills commonly found on farms and in small towns all along the Oregon Trail.
Pinwheel quilts in the United States during the Great Depression era (1920s-1930s) were often made using cotton feed sacks. And by about 1925, manufacturers became aware that women were using their materials to make quilts, clothes, and even curtains, so they began producing the fabric with fun patterns and prints. In vintage quilts, you will see the pinwheel as not only a stand-alone block but also as the center of another quilt block such as the sawtooth star.
In today's lesson, I will show you what the "bias" of fabric is, how to starch your fabric, and how to press open to reduce the bulk in the center of this block.
Ready to get started?
Dive into your scrap bins and come sew with me!
–->>Download the Double Pinwheel Block 9 PDF Pattern here!
Watch my Sew With Me – Double Pinwheel – Block 9 video tutorial here!
Supplies Used in this video:
I used a mix of Lori Holt prints for the pink and background. The navy floral is from Bonnie and Camille for Moda fabrics.