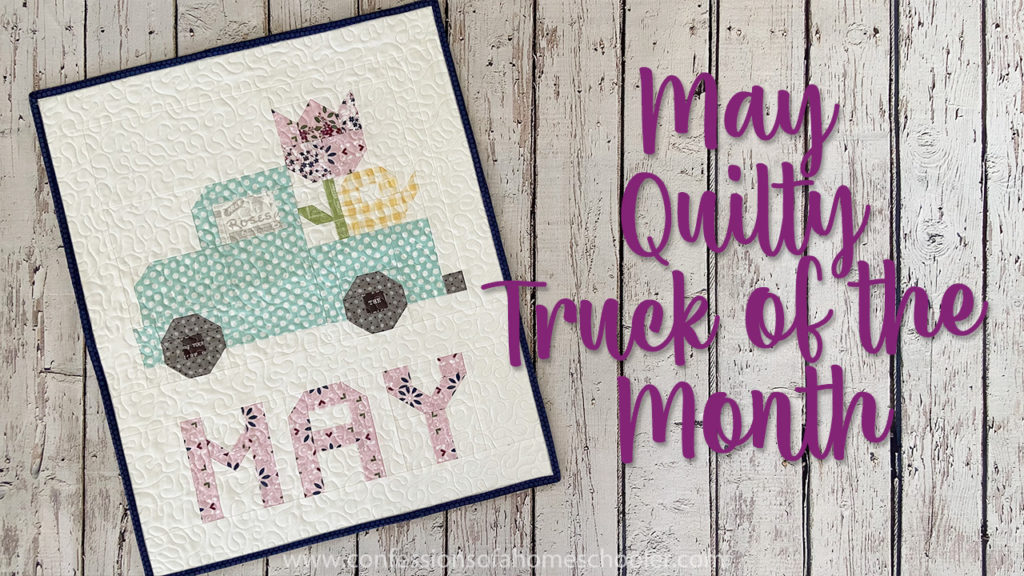 April showers bring May flowers! And the May Quilty Truck of the Month quilt pattern is full of happy spring flowers! This adorable quilt block features a cute watering can, and lovely lavender tulip to bring happy spring vibes your way!
Get the Vintage Truck of the Month: MAY QUILT PATTERN PDF
Finished Size: 20" x 24"
FABRIC REQUIREMENTS:
Background fabric: 1/2 yard
Aqua: 1/8 yard or 1 F8
Black: 1/8 yard or 1 F8
Grey: 1/8 yard or 1 F8
Low Vol for Window: 1/8 yard or 1 F8
3 different purple prints: 1 F8 ea.
Binding: 1/4 yard
Batting/Backing: 2/3 yard
Fabric Used: Moda Bella Solid 9900-97 for the background. The aqua, green, and yellow prints are from Lella Boutique. And the lavender prints are from Whimsical Romance by Keera Job.